50 Best Mass Effect Cosplays (Number 4 is Amazing)
Updated: 08 Oct 2019 2:22 am
The 50 hottest Mass Effect cosplays which will leave you in awe!
There are no cosplays like these!
Have you been looking for Mass Effect cosplays? There are a lot of cosplays online, but if you want to see the 50 hottest Mass Effect cosplays, this list is for you. Humans, Quarians, Asaris, you will find every female character of Mass Effect Saga here embodied by beautiful women. Do not let their beauty charm you, they are as powerful as the characters they are personifying themselves.
50. Ashley Williams by LittleBlondGoth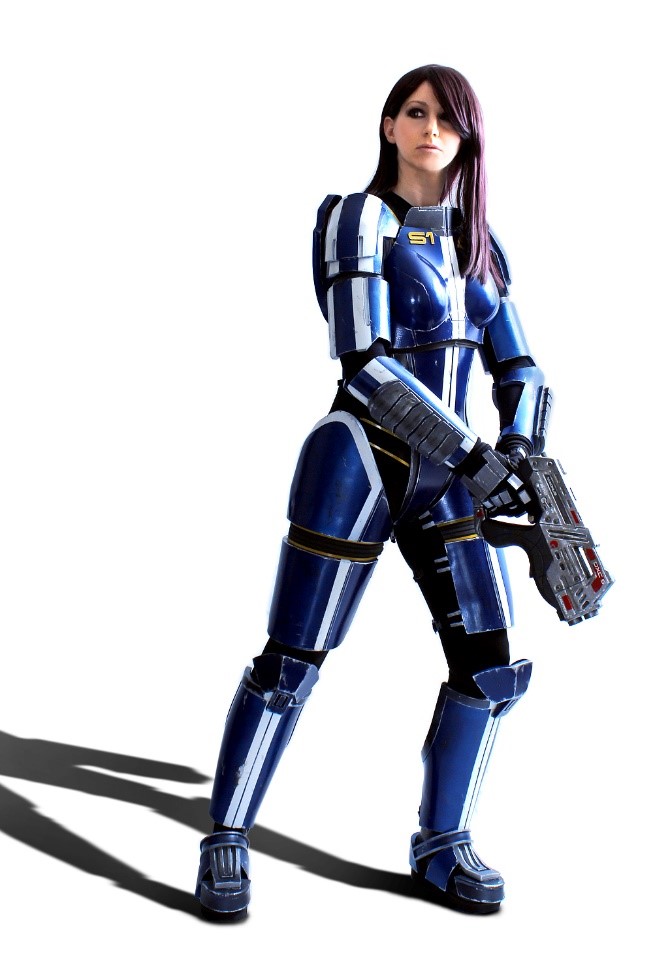 Cosplay by LittleBlondGoth
Ashley William's fighting stance. We can see the detail in this amazing cosplay from the white stripes and the vivid color blue.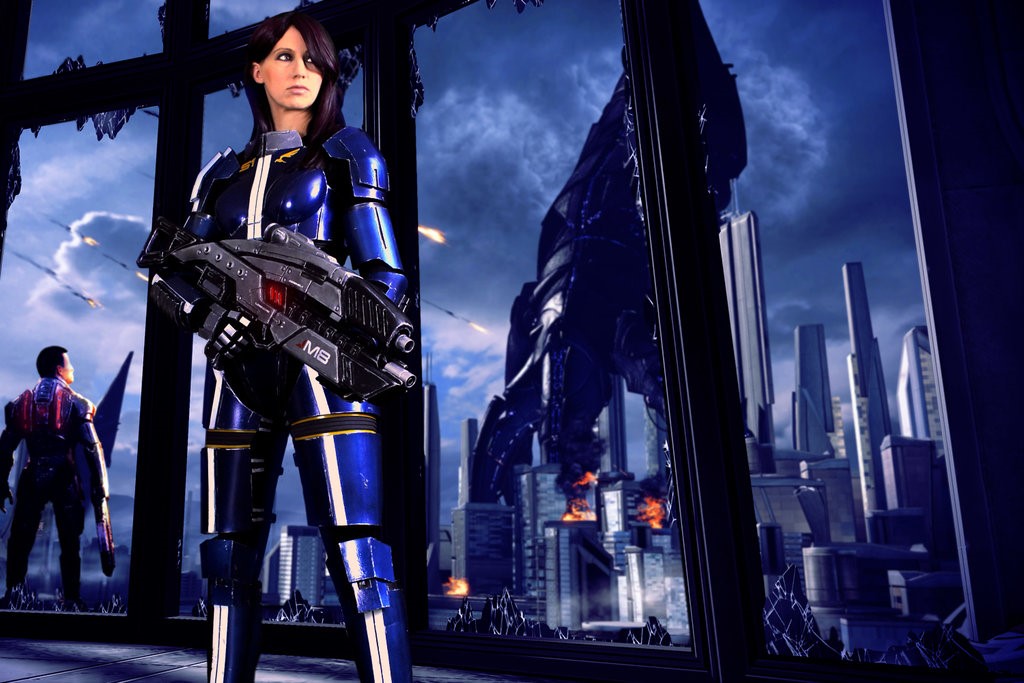 Stunning LittleBlondGoth facing her enemies during Earth's invasion.
Ashley Williams wondering through the Normandy's headquarters.
No one can deny there is a major suit improvement for our beloved Ashley Williams since ME1 to ME3, and LittleBlondeGoth knows pretty well how to get it done. Winner of the 2014 MCM Midlands Expo Cosplay Masquerade, this suit is almost entirely made of EVA Foam and the painting job was done with plenty of cans of spray paint. This tight suit shows a lot of feminine curves with a high detail, and it portrays a model who has that sexy look Williams definitively counts on all along the game.
49. Commander Shepard by CrystalPanda
Cosplay by CrystalPanda
An attractive look at the back of CrystalPanda's suit.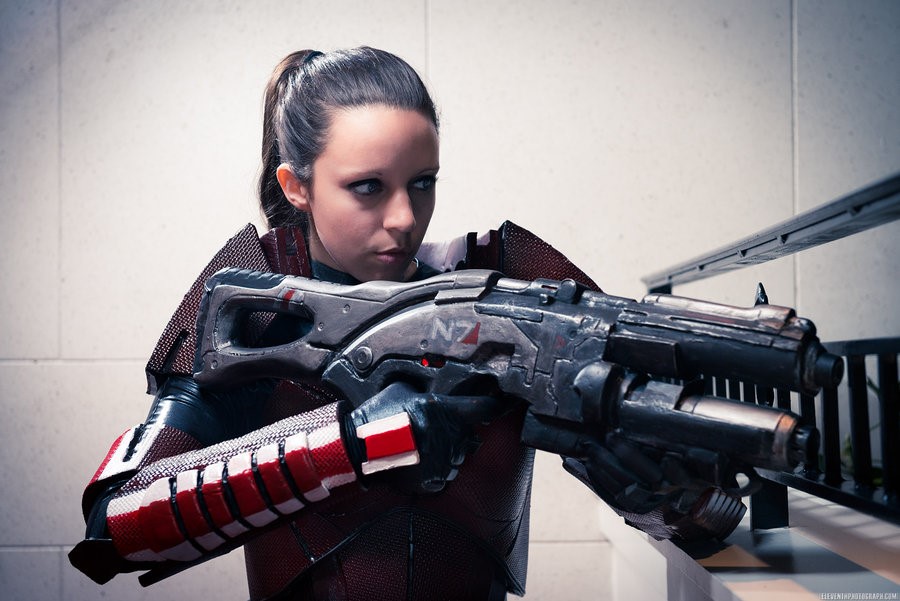 This girl really makes us feel like she can handle that gun effortlessly.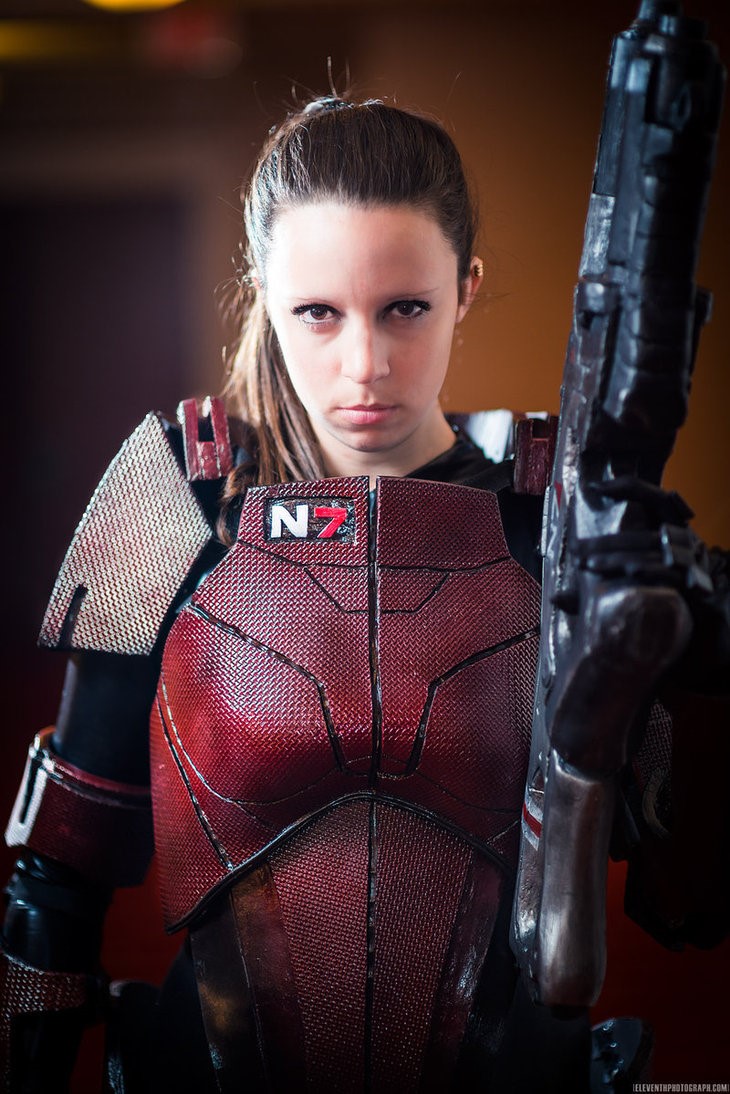 It is hard not to feel intimidated by CrustalPanda's eyesight. We can also observe her amazing chest plate, filled with details and a passionate red color.
The variety of Commander Shepard cosplays are immense, but if there's one thing to say is that sexiness and power are the perfect description for each and every one of them. The cosplayer Crystal Panda made her flawless ME2 female Shepard suit for 2013 edition of the Katsucon. The amount of details this cosplay has is combined perfectly with her amazing and lean body, and her facial expression brings up the determination Commander Shepard has to save humanity so many times.
48. Jack by Rini Kurobara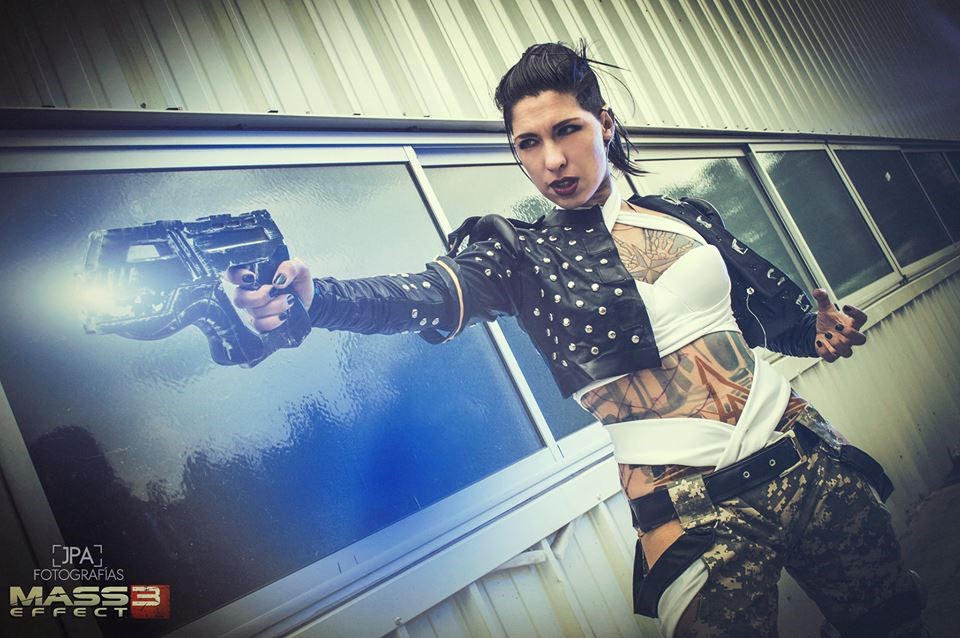 Cosplay by Rini Kurobara
Surely, you do not want to be in Kurobara's way when she handles that gun.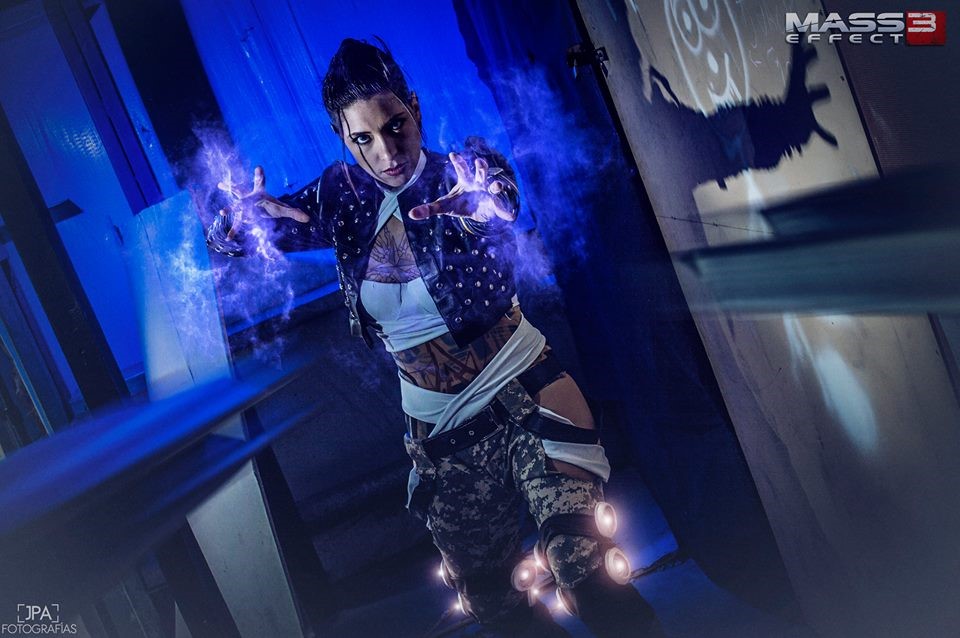 The magic of editing made gorgeous Rini go even deeper into Mass Effect's universe by capturing the powerful biotic powers Jack is defined with.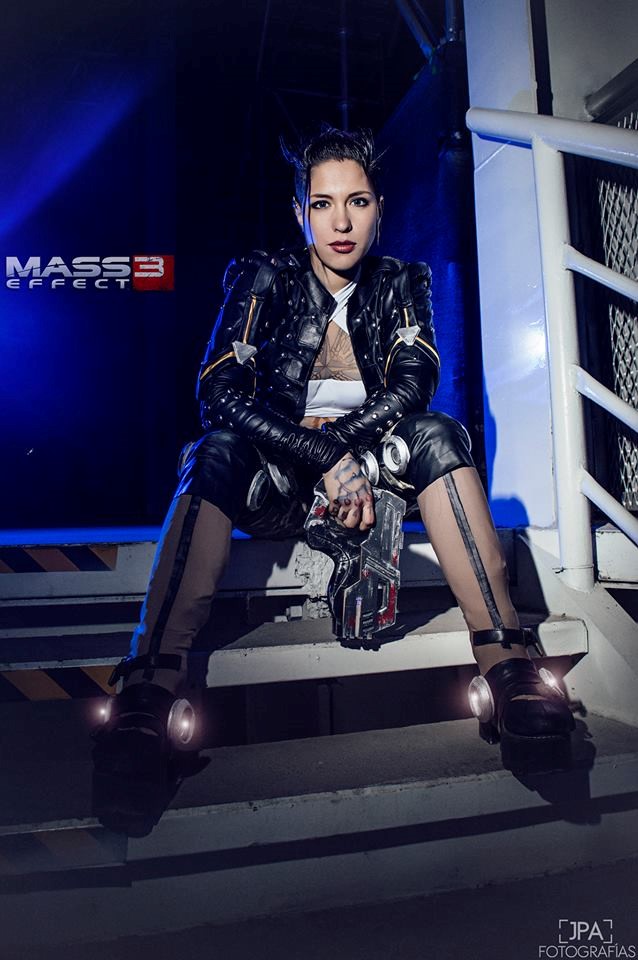 Hot Rini Kurobara got into character and embodied the hypnotizing Jack's look to either seduce or destroy everyone in her way.
Jack is one of those characters you either hate or love. Her rebellious heart and her sad story inspires so many people big admiration. This time, Rini Kurobara wanted to portray Jack in a place similar to Grimsson Academy, the place of the incredible Mass Effect 3 mission. Rini definitely captures that particularly reckless but still sexy and powerful look required for this representation.
47. EDI by Vette Velocity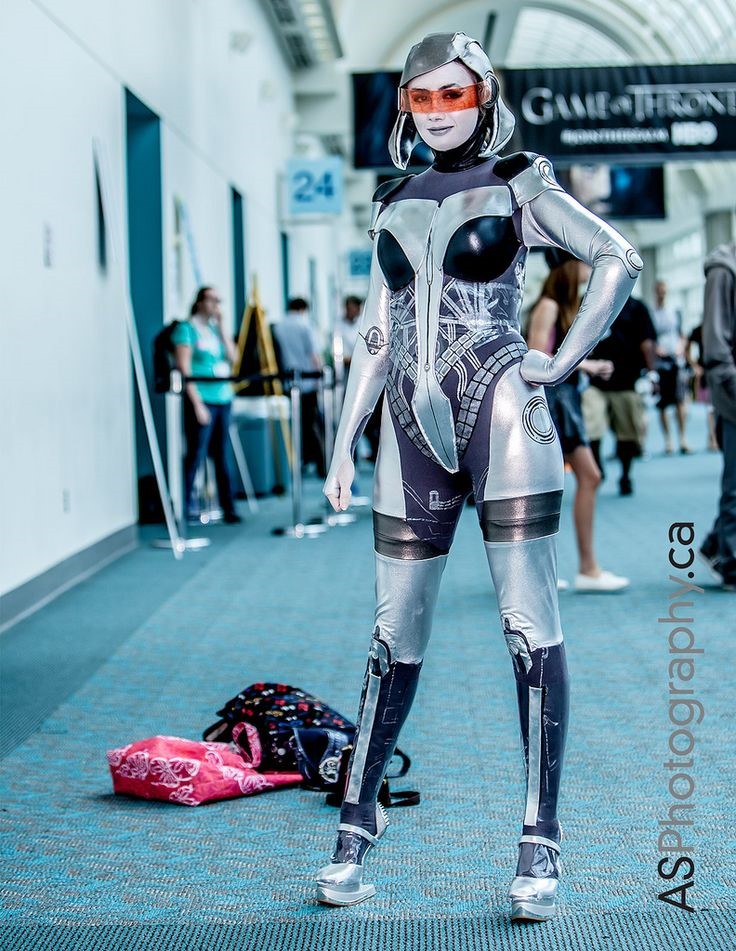 Cosplay by Vette Velocity
Vette Velocity showing off her breathtaking EDI's costume. She deserves a spotlight with those amazing curves.

She definitely caught everyone's attention at PAX East with that tight suit.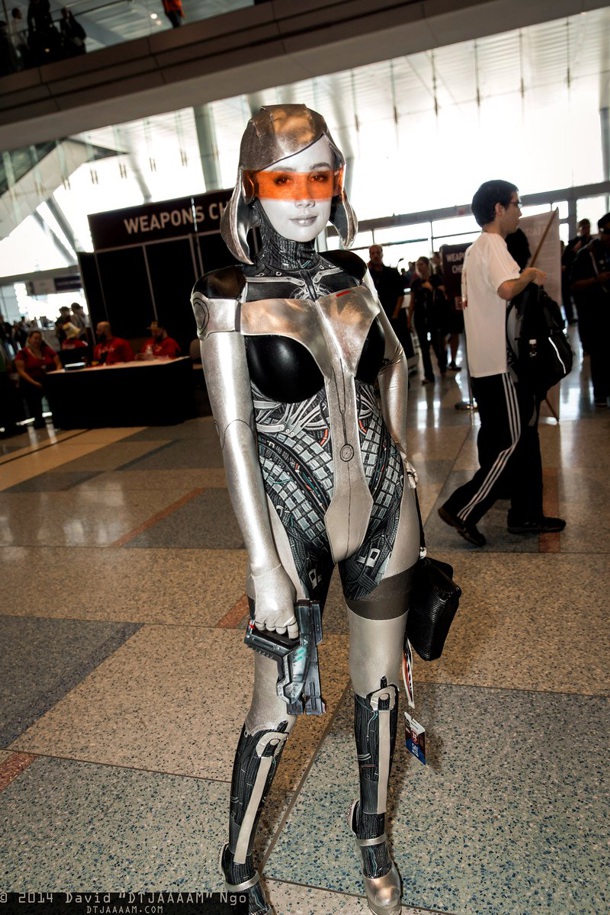 Vette Velocity captivated us all with her amazing body and accurate cosplay design. 
Dr. Eva Core's body used by EDI was a pleasant surprise for Mass Effect fans and really upgraded Shepard's loyal crew. Vette Velocity perfectly cosplayed EDI at PAX East 2014 and had a great response from people all around internet. Her stunning body brings to life this charismatic female humanoid. Vette´s beautiful face probably has caught the attention of many.
46. Commander Shepard by LadyTenebraeTabris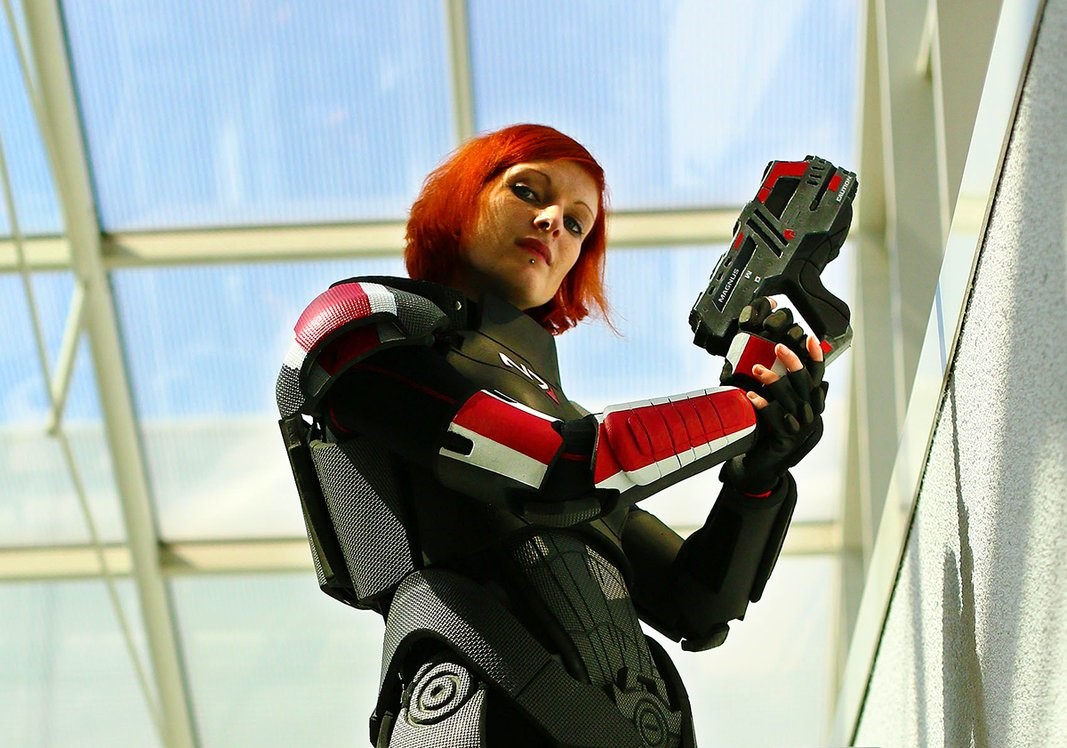 Cosplay by LadyTenebraeTabris
This girl really knows how to get into character and yet transmit the attractiveness every Commander Shepard has.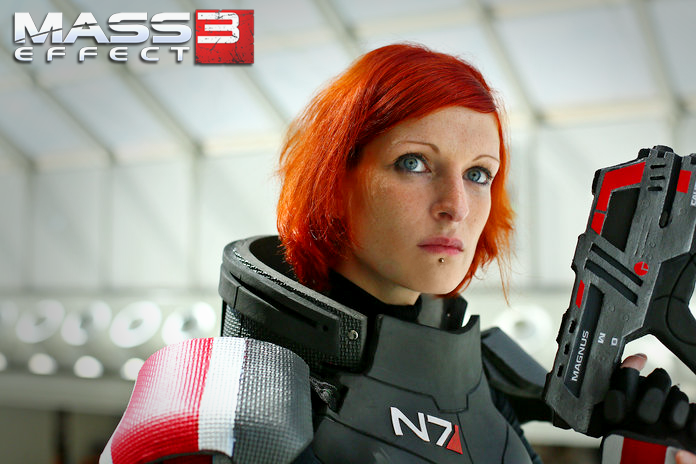 With such an amazing cosplay, getting into character is not an issue for her at all.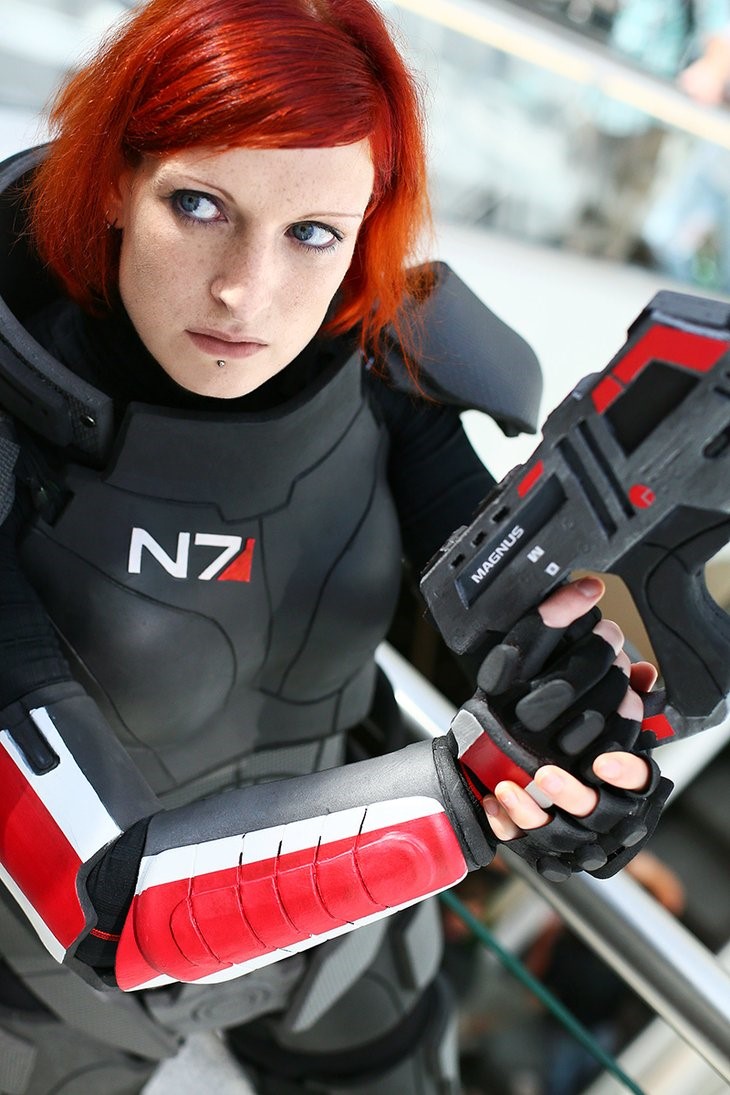 LadyTenebraeTabris showing off her suit and her mesmerizing blue eyes.
Sometimes people like to keep things traditional. LadyTenebraeTabris is not the exception. She decided to cosplay the amazing traditional Commander Shepard suit from Mass Effect 2 at Gamescom 2012. Her punk look matches ideally with a suit that shows her mouthwatering body. Surely, she can transmit so much strength from her stunning deep blue eyes.
45. Commander Shepard by Evil-Siren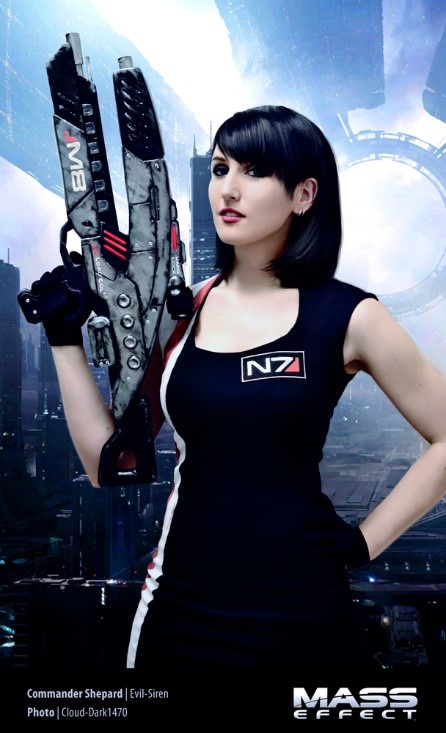 Cosplay by Evil-Siren
Hot Evil-Siren handles big guns. She indeed knows how to be desirable.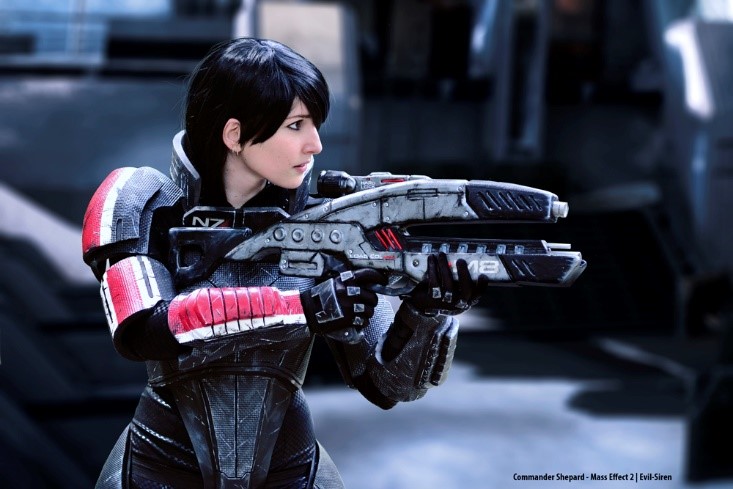 The rough look of this costume in comparison with her silky skin makes a great combination and a really attractive feature.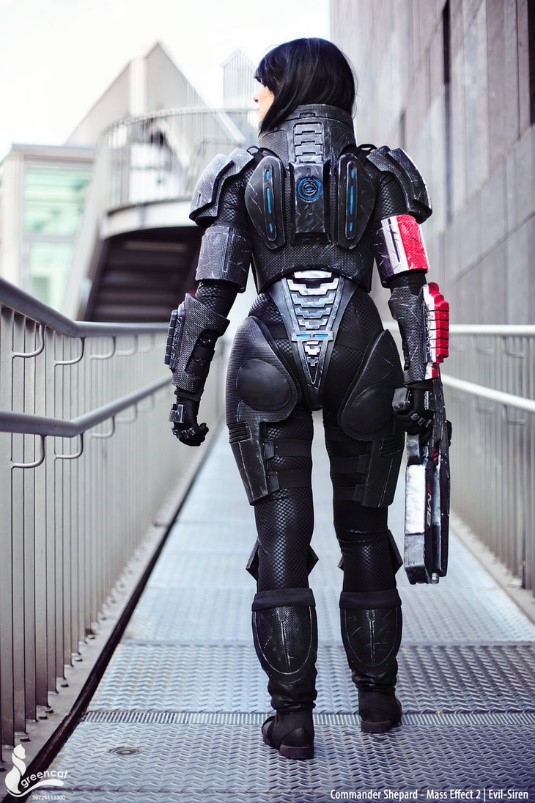 Evil-Siren probably made sure this costume didn't hide her amazing body and we can tell.
Commander Shepard obviously wears more than a suit all day. In spare time she could wear lighter clothes for comfortability. Evil-Siren caught that idea and made both armor and dress for the 2014 Hanamatsuri convention in Vienna. And, in each one of them she showed her seductive lean body and very pretty face.