Top 15 Best Mystery Games Loved By Millions Worldwide
Updated: 31 May 2019 3:43 am
Cole Phelps is on the case!
What Are The Best Mystery Games To Play Today?
Of course, there's tons of enjoyment to be had tearing down hordes of enemies, navigating a dungeon, or finally beating an impossibly difficult boss on your last few hitpoints.
But solving a mystery is a different kind of enjoyment: the kind that rewards hard work, and boosts your self-confidence.So, for my fellow Nancy Drews out there, here are the top fifteen best mystery games for the PC.
And for all you super-sleuths who want to try solving these puzzles for yourself, don't worry. This article is 100% clue-free. So get out there and start sleuthing!
15. Return of the Obra Dinn
Return of the Obra Dinn gameplay
The year is 1807, and you are an insurance adjuster for the East India Company. Don't worry, though; your investigation takes you far beyond the comfort of your accounting books. Instead, you are tasked with boarding and investigating the Obra Dinn, a ship that returned to port after six years at sea with not a single man alive on board.
With the help of a unique Memento Mortem stopwatch that allows you to see the death of its former passengers, you must determine the fate of each of the Obra Dinn's sixty crew members and report back to the East India Company with a full account of events.
With engaging complexity and a distinct aesthetic that transports you back to the technological era of 1984, Return of the Obra Dinn is one spine-tingling tale you need to experience for yourself.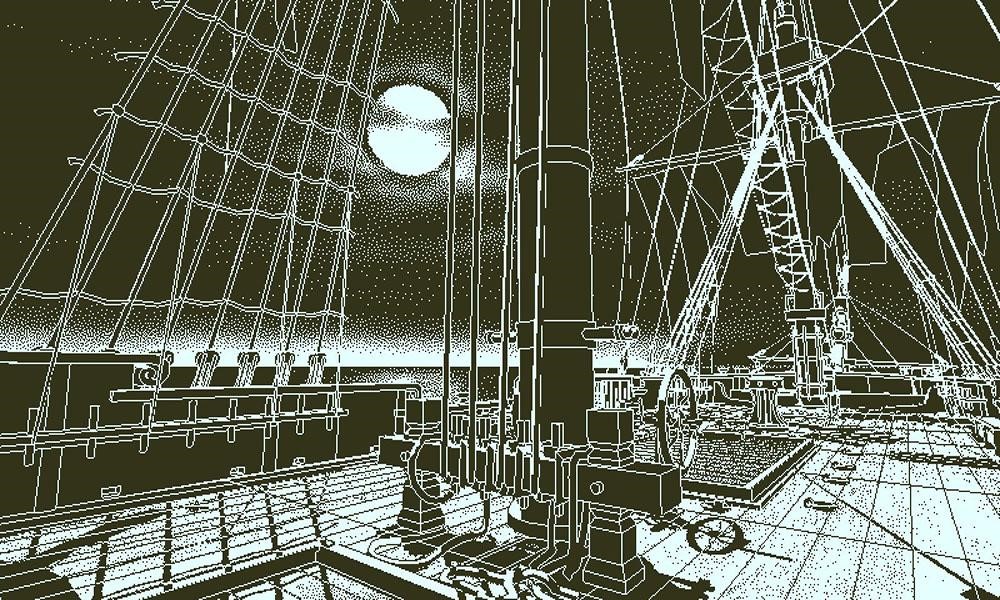 The ship herself: peaceful, sublime, and waiting for you to explore her dark secrets.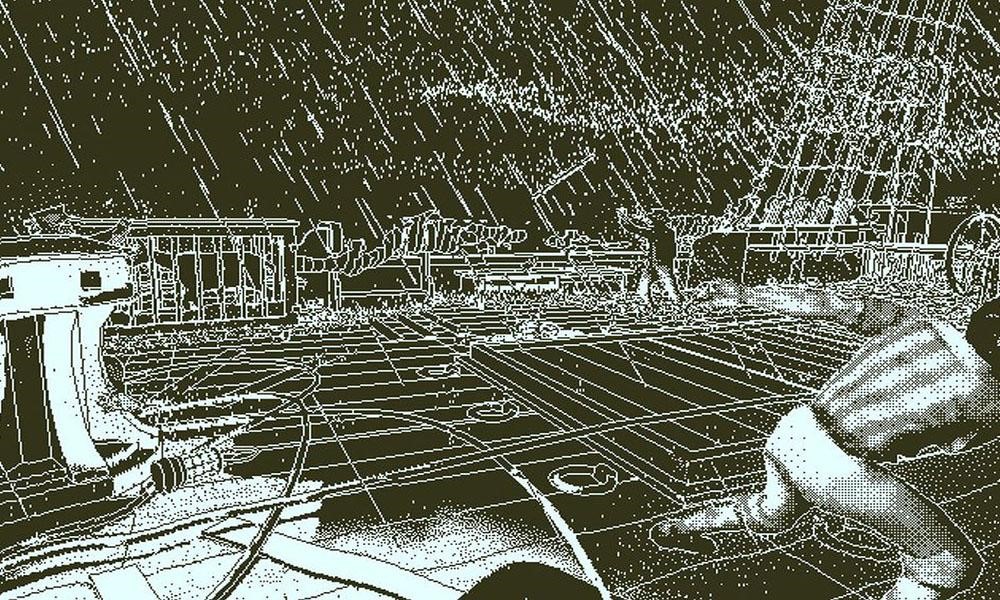 Transported to another time, the Obra Dinn's history unfolds before your very eyes.
14. The Hex
The Hex gameplay
A Sorceress, a Fighter, a Space Marine, a Platformer, an Apocalypse Survivor, and a First Person Perspective walk into a bar. No, this isn't the set up to a joke, it's the set-up of this wildly fun and creative murder mystery game. Your task: to help the bartender catch the murderer among the six suspects that sit before him. Play through each backstory to gather the clues and solve the case before someone gets murdered, and before something much worse is revealed.
Six suspects. Six Stories. One Room.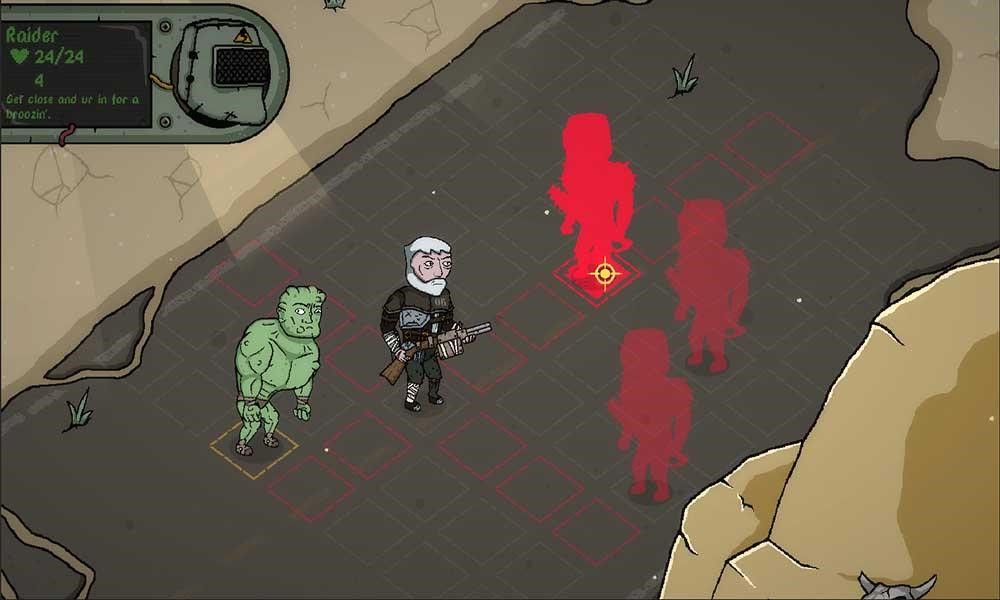 A dive into the history of our dear Apocalypse Survivor; help him defeat Raiders and trek through the wasteland.
13. The Call of Cthulhu
Call of Cthulhu gameplay
A well-crafted and loving homage to the original Chaosium table-top RPG of the same name, The Call of Cthulhu challenges the player to dive deep into the mysterious Lovecraftian world. As Private Investigator Edward Pierce, players brave the Boston coastline and its mysterious Darkwater Island in order to uncover the mysteries surrounding the death of the entire Hawkins family. With vivid horrors and complex puzzles around every corner, it'll take every ounce of courage and sanity you have to crack this case.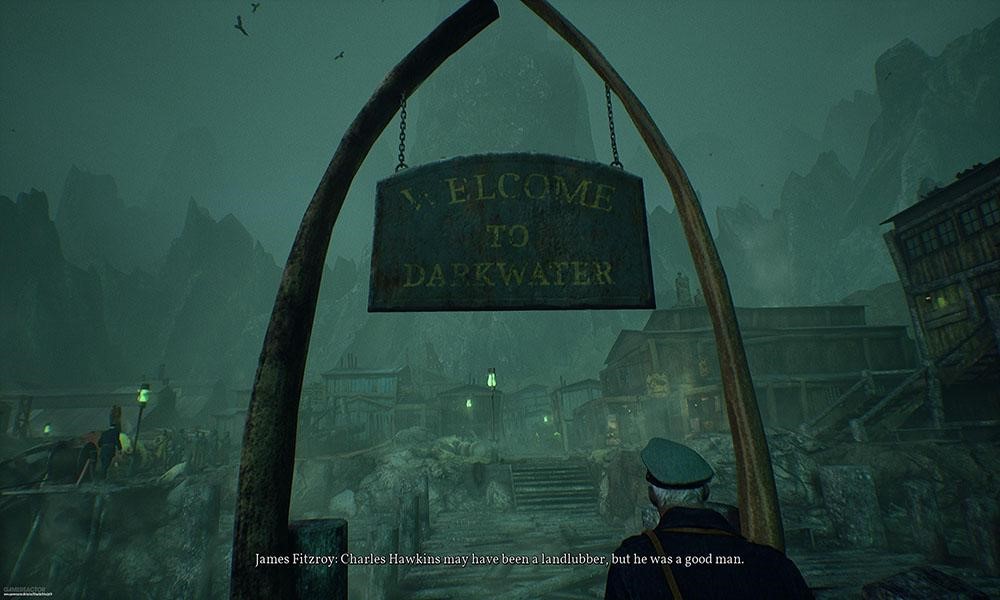 The entrance to Darkwater: a heartwarming & friendly island. Perfect for rest and relaxation.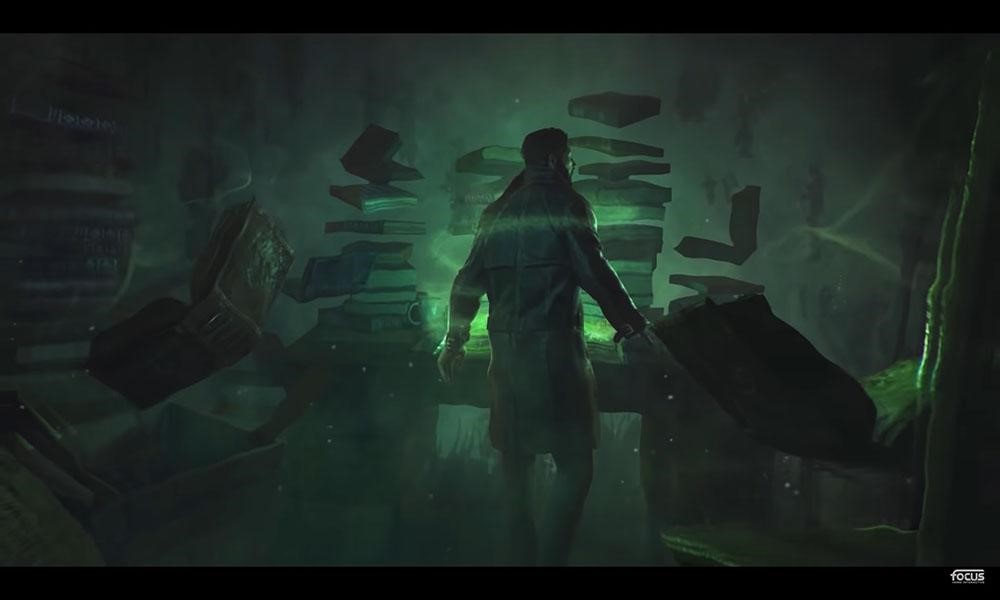 Something weird and wicked lies within these books. Can you feel it, Edward Pierce?
12. Town of Salem
Town of Salem gameplay
There are criminals rampant in Salem, and it's up to you to stop them. Or, perhaps, it's up to you to get away with it. Either way, in this unpredictable browser-based battle of good versus evil, you and seven to fifteen other players are thrust into a digital mafia game. There's only one goal: come out on top. Take a chance and see what side of history you end up on.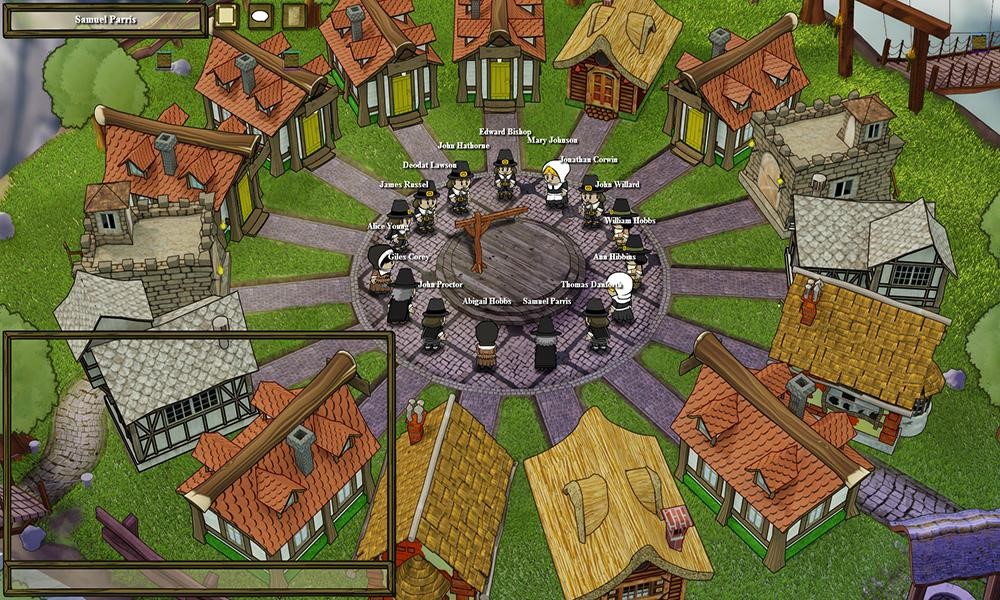 Another beautiful day for murder in Salem Village.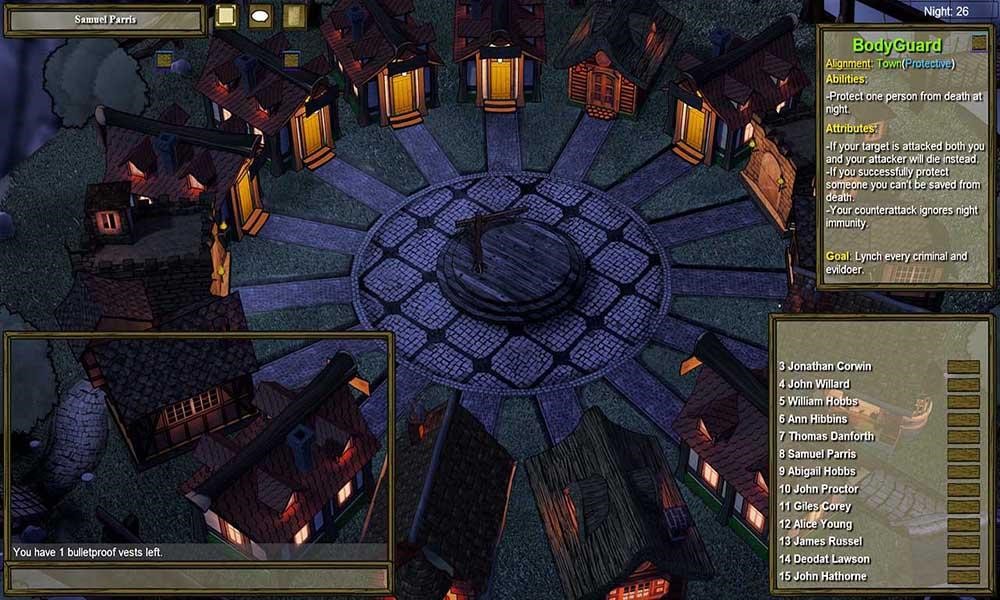 Late-night scheming in Salem.
11. The Room Three
The Room Three gameplay
A true puzzle game for true puzzle geeks, the third installment of this critically acclaimed series has you once again searching for the Null. Your search leads you to the mysterious 'Grey Holm' mansion, and to a game set before you by a man known only as 'The Craftsman'. Put your brain to the task, solve the puzzles of 'Grey Holm', and defeat the mysterious mastermind watching and anticipating your every move.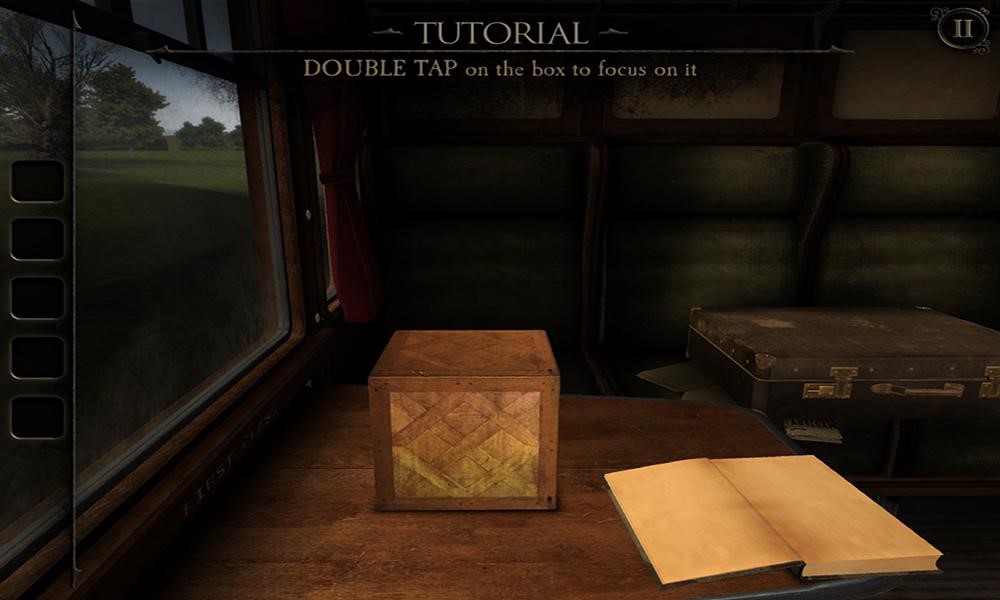 Your leisurely train trip is cut short in this thrilling puzzle adventure.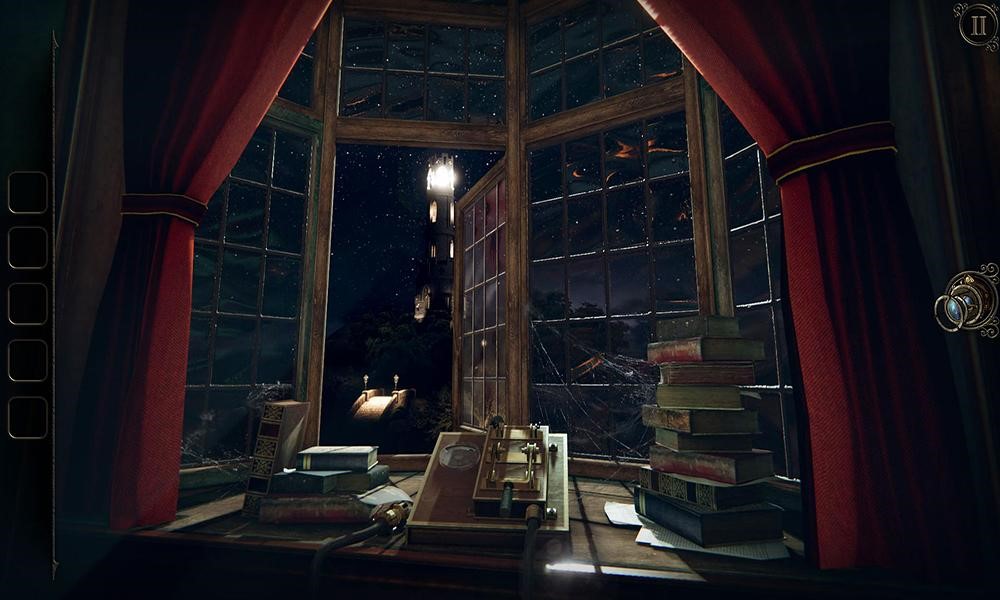 The nightly view of Grey Holm: the sky seems infinite with stars. Or maybe they're puzzles.
10. Lamplight City
Lamplight City gameplay
In this pixelated steampunk city, we once again find ourselves in the role of a Private Investigator. This time, we play as Miles Fordham (a former police detective), as he investigates the underbelly of New Bretagne. As he attempts to bring justice to his clients, Fordham's former partner signals him beyond the grave to try and guide him to his own killer. With a city full of suspects and a story with various conclusions, Lamplight City is sure to provide hours of good clean investigative fun.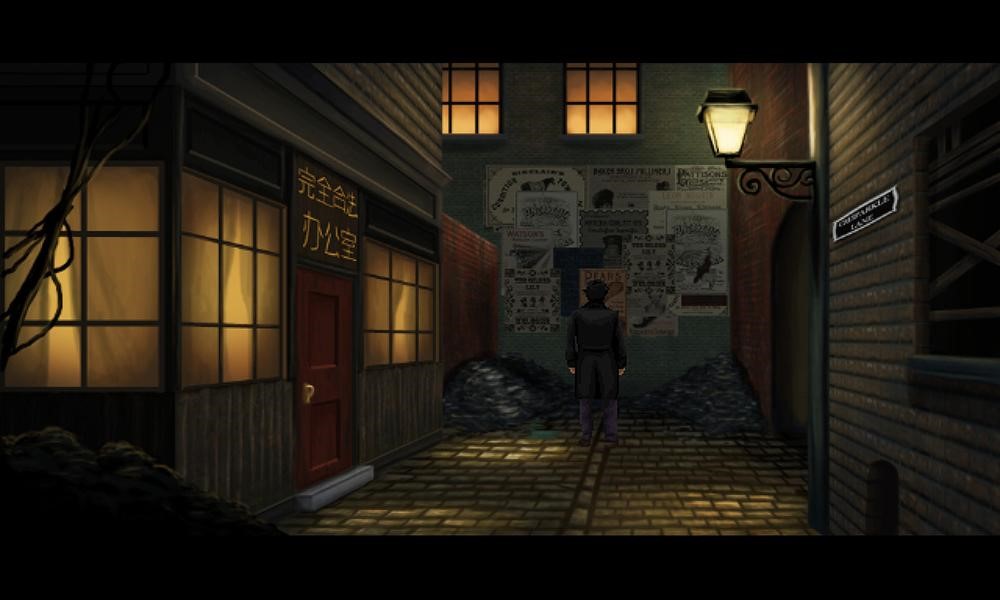 Exploring the back alleyways of Lamplight.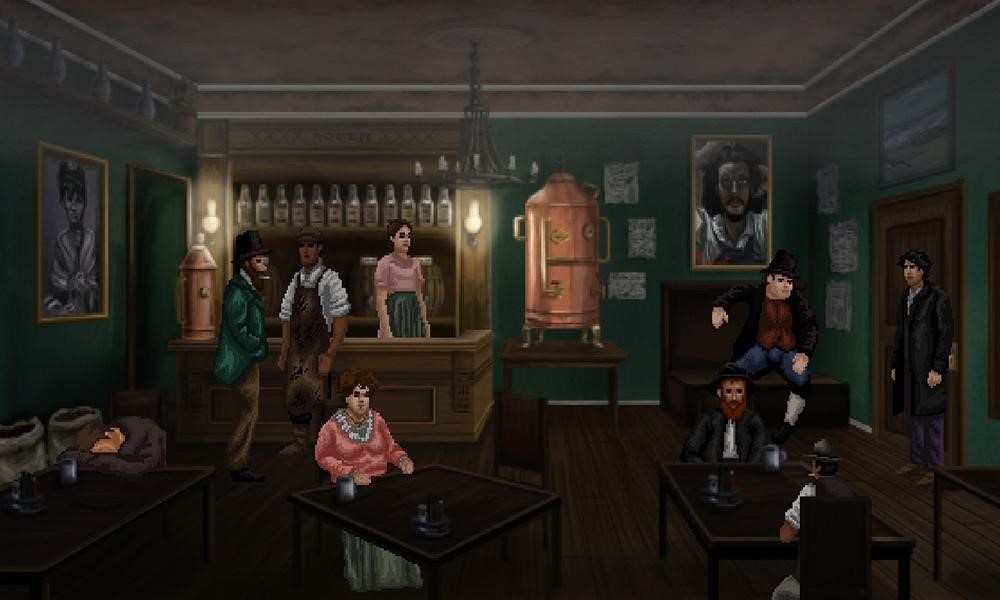 A popular tavern in Lamplight; a prime investigation location.
9. Sherlock Holmes: Crimes and Punishments
Sherlock Holmes: Crimes and Punishments gameplay
Channel your inner Sherlock Holmes in this thrilling mystery game. Stepping into the shoes of the famous detective, you have at your disposal a unique catalog of investigative abilities, and the freedom to wield them as you like. So make your way down to Baker Street and take a crack at these six magnificent cases. You never know what you'll uncover!
Don't feel bad about being nosy; utilize your special skills to gather clues and evidence.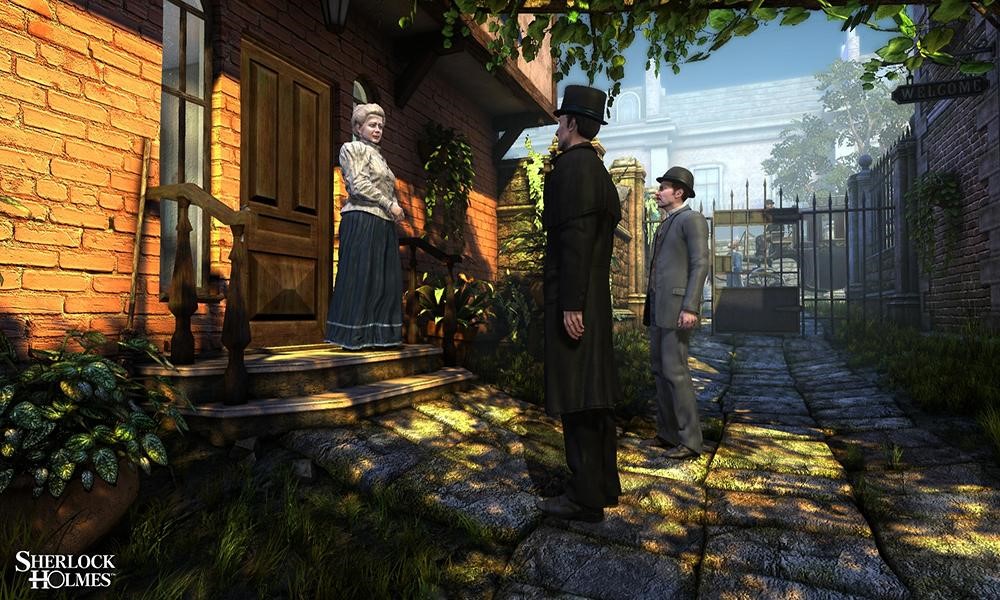 Holmes and Watson on the case once again.
8. The Council
The Council gameplay
Divided into five deliciously dark episodes, The Council is a modern Clue-like adventure that's set to alter the entire course of World History. More specifically, the game takes place in 1793, when Lord Mortimer invites secret society member Louis de Richet to his extravagant and mysterious private engagement just off the shores of England. Surrounded by great historical heroes and an off putting atmosphere, The Council tests each player's ability to lie and manipulate in order to get to the bottom of this strange event. That, and above all else, find your mother on the island.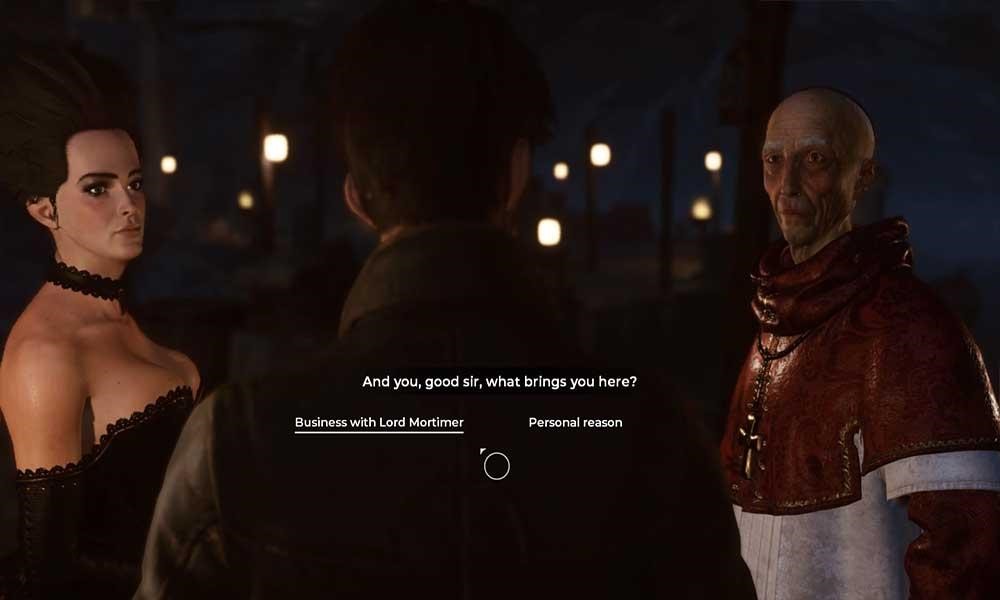 Meeting a suspicious pair: Duchess Emily Hillsborrow and Giuseppe Piaggi.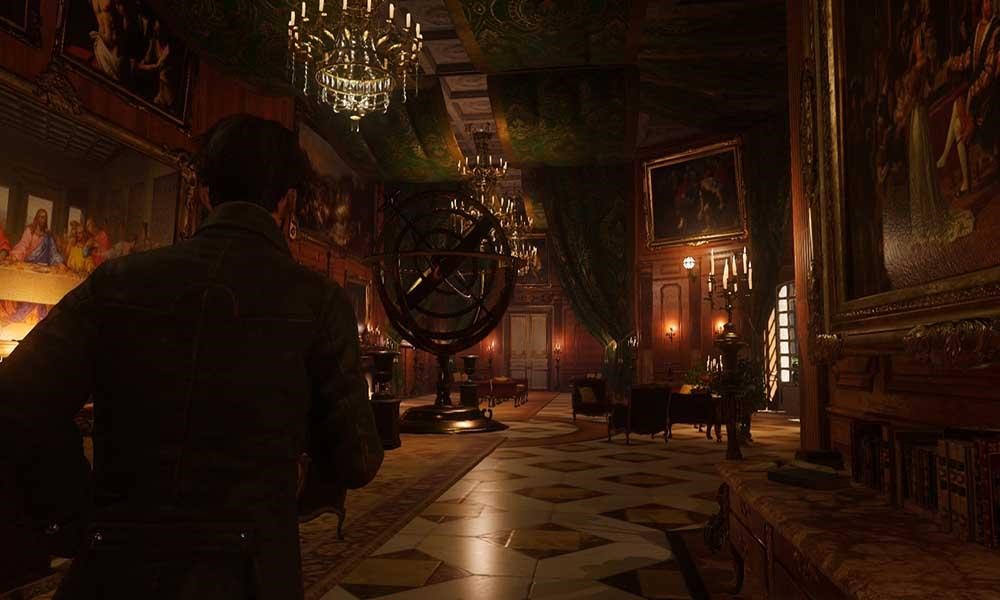 Tracing the rooms of Lord Mortimer's mansion.
7. The Vanishing of Ethan Carter
The Vanishing of Ethan Carter gameplay
Described as an immersive-storytelling adventure, The Vanishing of Ethan Carter is an exploration-based mystery game with occult elements and stunningly gorgeous visuals. As Detective Paul Prospero, you set off to Red Creek Valley to find Ethan Carter, and to answer his call for help. However, upon discovering Ethan has vanished following a gruesome murder, it's up to you to use your supernatural abilities to find the boy, and to put an end to the trail of bodies piling up around Red Creek Valley.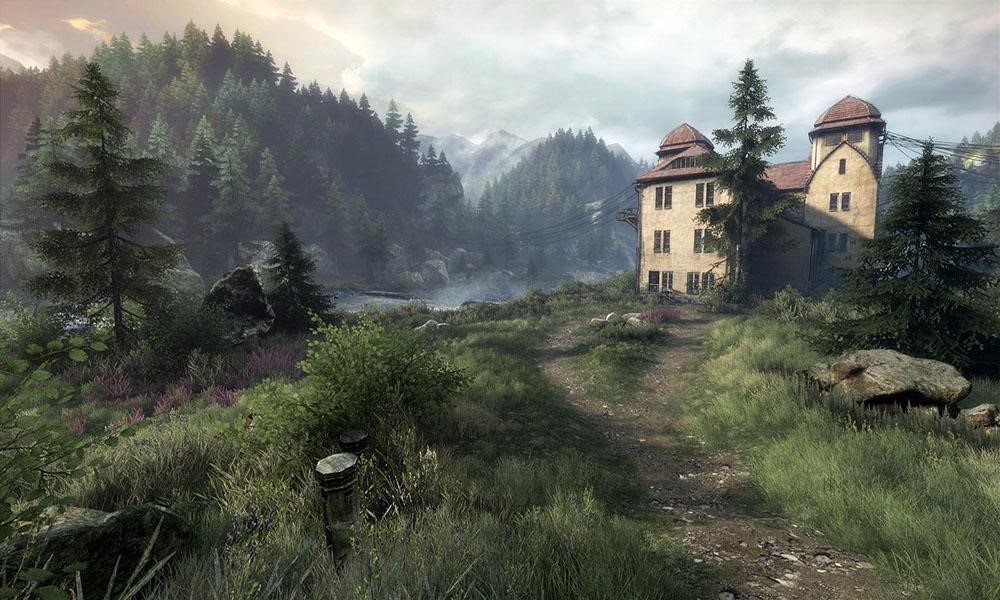 Exploring Red Creek Valley: equal parts naturally beautiful and deadly.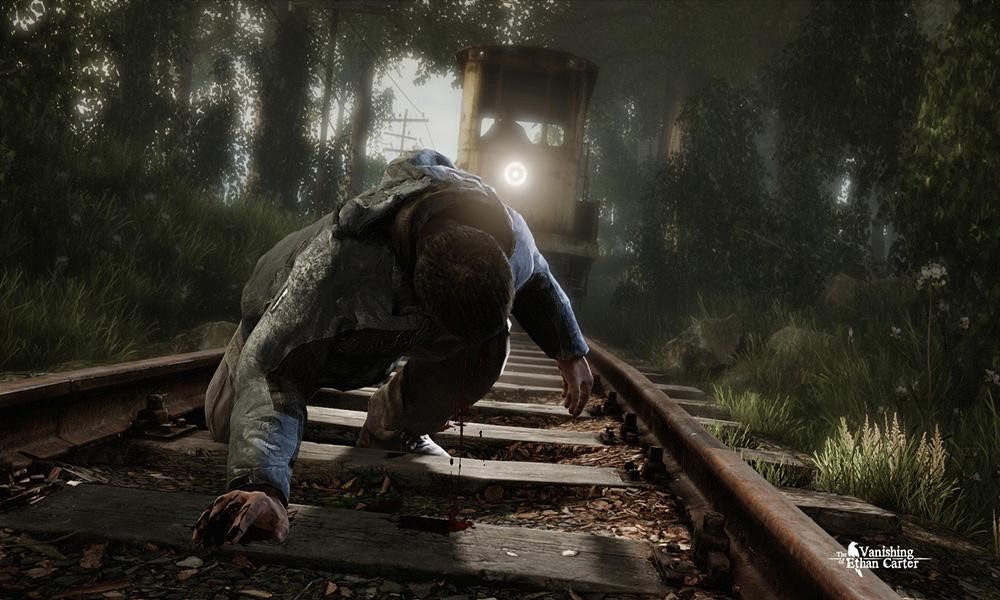 An old train car runs through its classic route through the Red Creek Valley Woods.
6. Agatha Christie - The ABC Murders
Agatha Christie - The ABC Murders gameplay
Another classic point-and-click murder mystery, this game is an engaging playthrough of one of Agatha Christie's most infamous mysteries: The ABC Murders. Playing from the perspective of private detective Hercule Poirot, it's up to you to track down the "ABC" serial killer and bring them to justice. So pack your bags and put on your thinking cap: you're off to catch a criminal!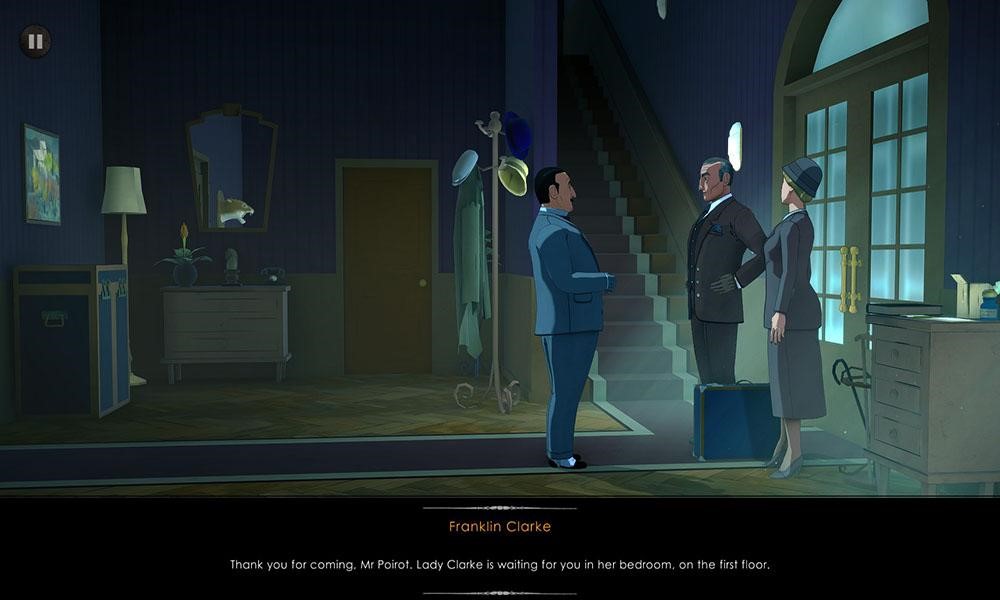 Something strange is afoot in the United Kingdom.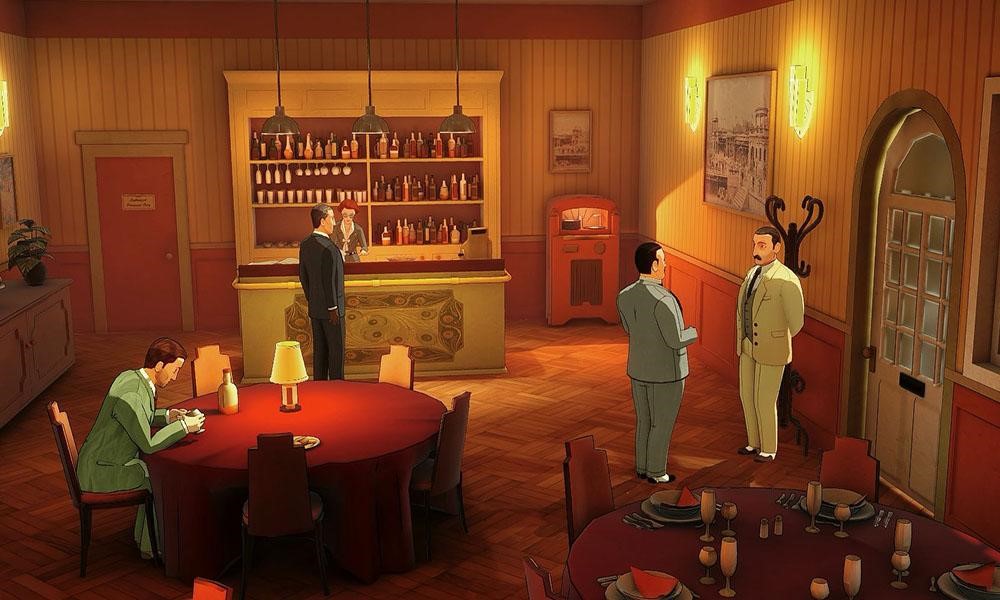 Detective Poirot searching every corner of the country to find clues.
5. Unforeseen Incidents
Unforeseen Incidents gameplay
One of the more unique games on this list, Unforeseen Incidents is a game where your objective is to uncover a conspiracy, rather than a mystery. Specifically, you play as handyman Harper Pendrell, who sets off to investigate the mysterious death of a woman he found in the streets. When he discovers her disease may indicate a larger epidemic, it's up to Harper to get to the bottom of the conspiracy and save mankind.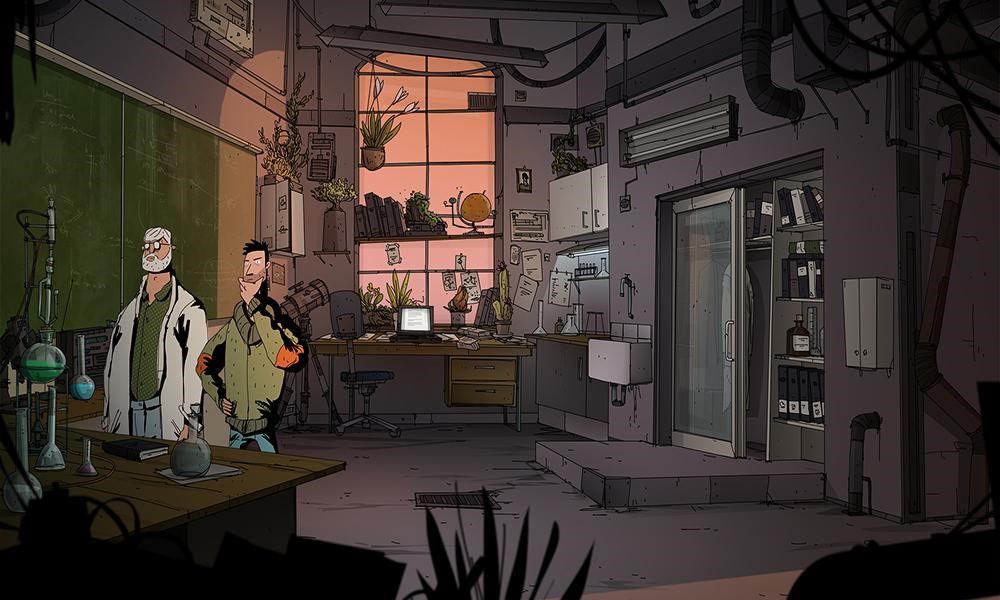 Harper searches for answers regarding the strange, unacknowledged plague that keeps killing citizens.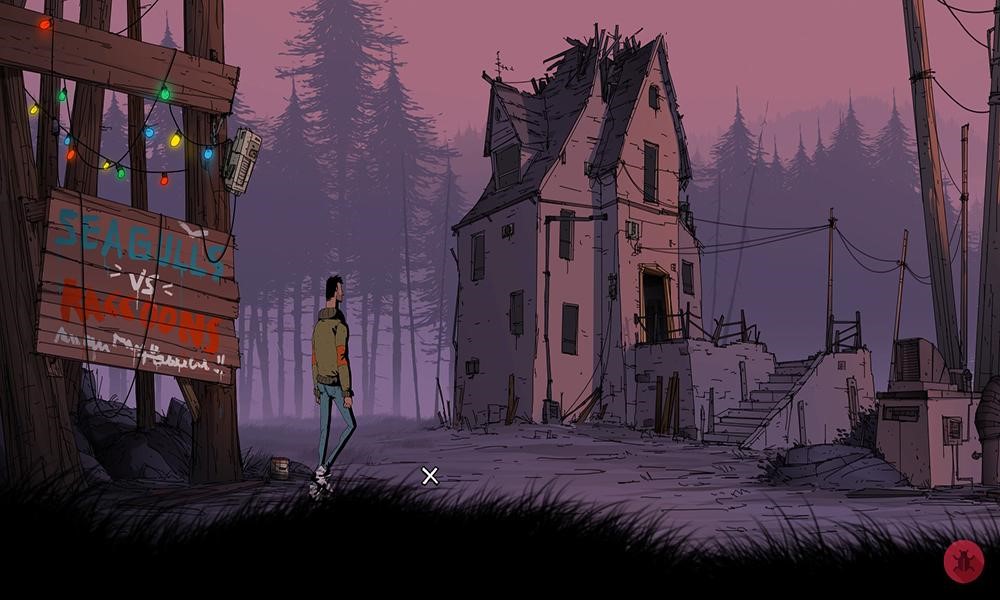 Harper is sometimes disturbed by the rumblings of #BWET Top Radio.
4. Danganronpa: Trigger Happy Havoc
Danganronpa gameplay
Chaotic, violent, and unnerving, the first entry in the Danganronpa series pulls absolutely no punches. Playing as high school student Makoto Naegi, you discover that your acceptance into Hope's Peak Academy, known as the most prestigious school in all Japan, is really a one-way ticket for you and your fellow classmates to a literal hell on earth. Trapped within the walls of Hope Peak at the whim of a psychotic bear named Monokuma, there are only two methods of escape: kill or be killed. More specifically, freedom will only be granted to the individual who is able to commit murder and get away with it. So now it's up to you and the rest of your classmates to out the murderers as quickly as possible in order to save yourselves and live another day.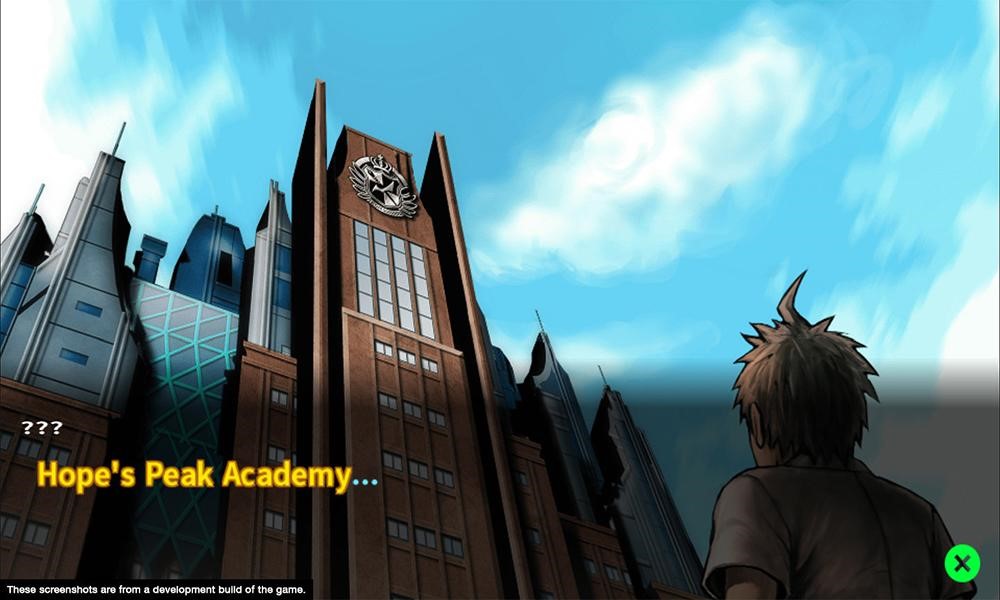 Our beloved Hope's Peak Academy: the home to the country's most brilliant and promising young minds.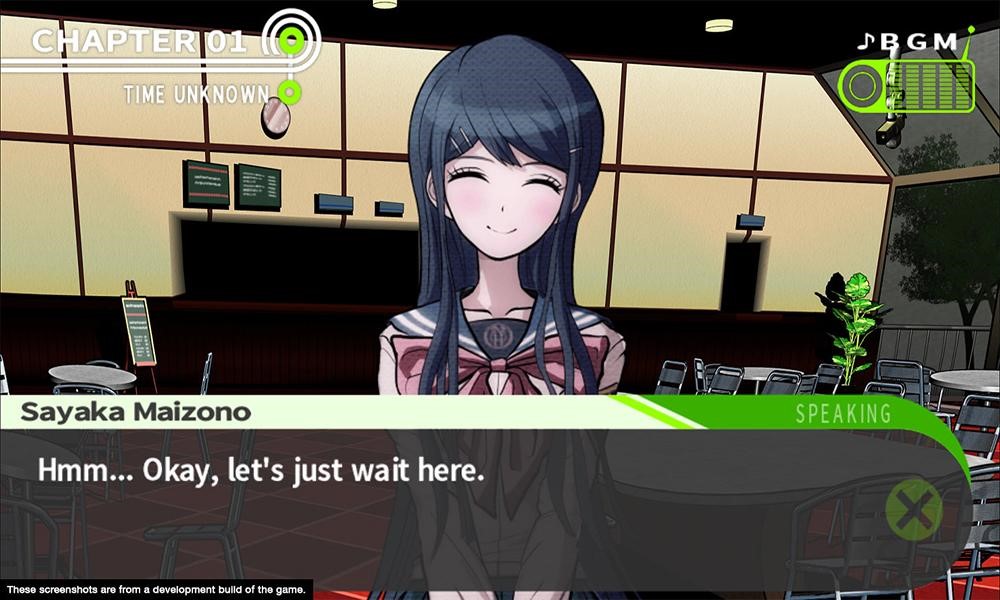 Meeting with our trusty comrade Sayaka.
3. Murdered: Soul Suspect
Murdered: Soul Suspect gameplay
The big murder case in Murdered: Soul Suspect is an extremely personal one: your own. When Detective Ronan O'Connor is murdered, he remains trapped in a limbo-like state, unable to pass on into the afterlife. Hoping to find peace and escape, O'Connor sets off through modern-day Salem in order to track down his murderer and finally rest.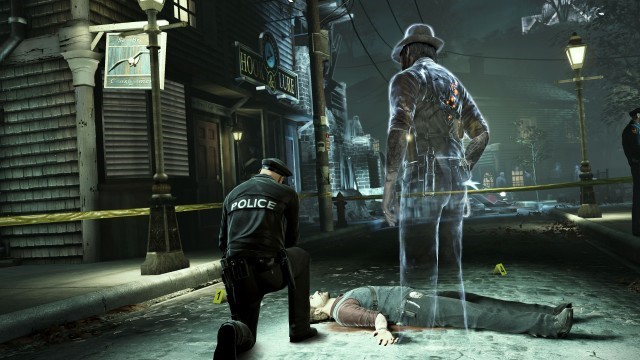 Ronan comes face-to-face with his own corpse.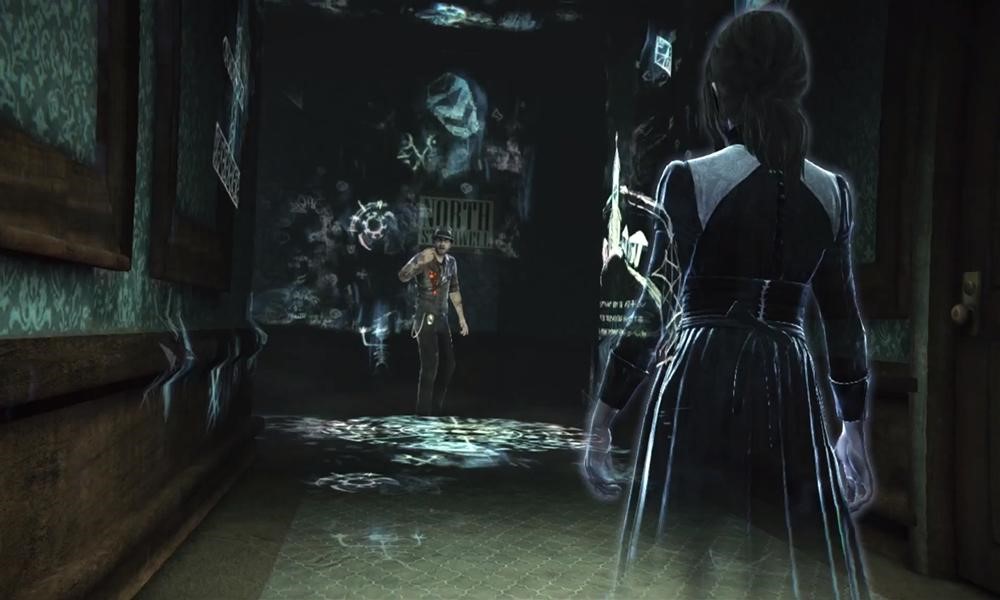 Something wicked this way comes.
2. Gabriel Knight: Sins of the Fathers (20th Anniversary Edition)
Gabriel Knight gameplay
A gorgeous reboot of one of the earliest infamous murder mystery games, Gabriel Knight is a classic point and click investigation game.You play as struggling small-businessman Gabriel Knight as he attempts to investigate both his own family history and mysterious Voodoo practices within New Orleans. Timeless and incredibly well-written, this reboot should be a staple of every mystery-game lover's collection.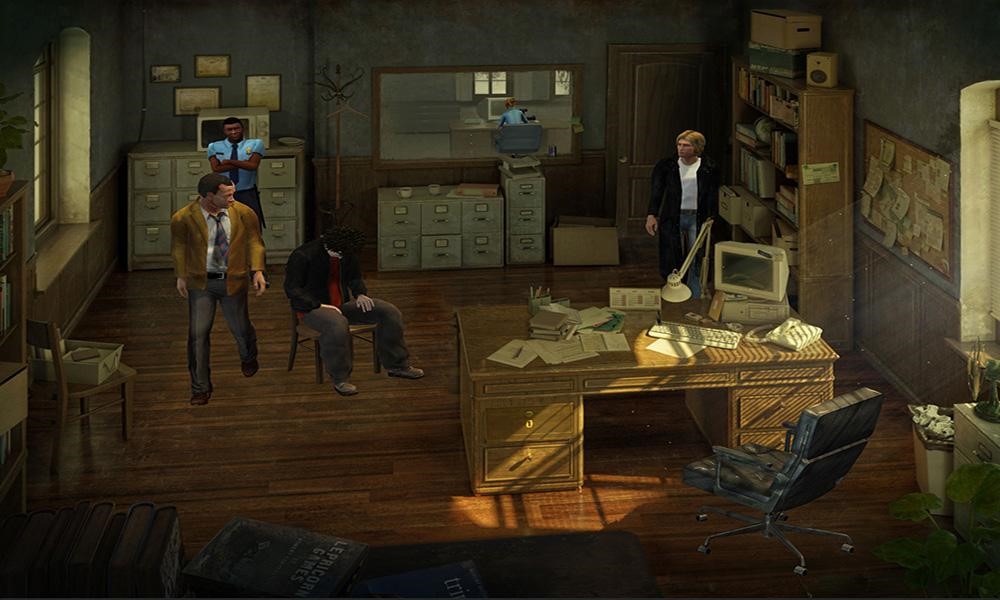 Gabriel attempts to get to the bottom of the true New Orleans mystery.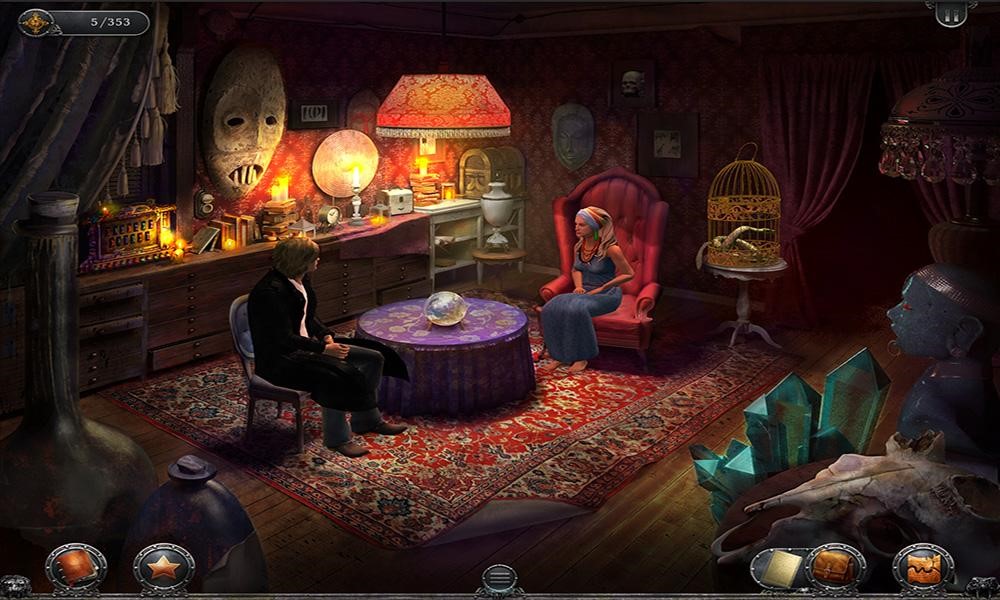 Exploring New Orleans and meeting with the locals.
1. LA Noire
L.A. Noire gameplay
Perhaps the most infamous investigative game ever made, L.A. Noire is an open-world game in which you take control of Detective Cole Phelps. Phelps is a fairly-moral guy, and he's pushed to his breaking point as he exposes the corruption, drug trade, and murder sprees that plague the world of Los Angeles . With a distinct mid-twentieth century look, a colorful cast of characters, unique investigative mechanics, and thrilling cases, L.A. Noire takes the top of this list. It does so much, and all with near flawless execution. If you haven't played it yet, grab it now and play it yourself!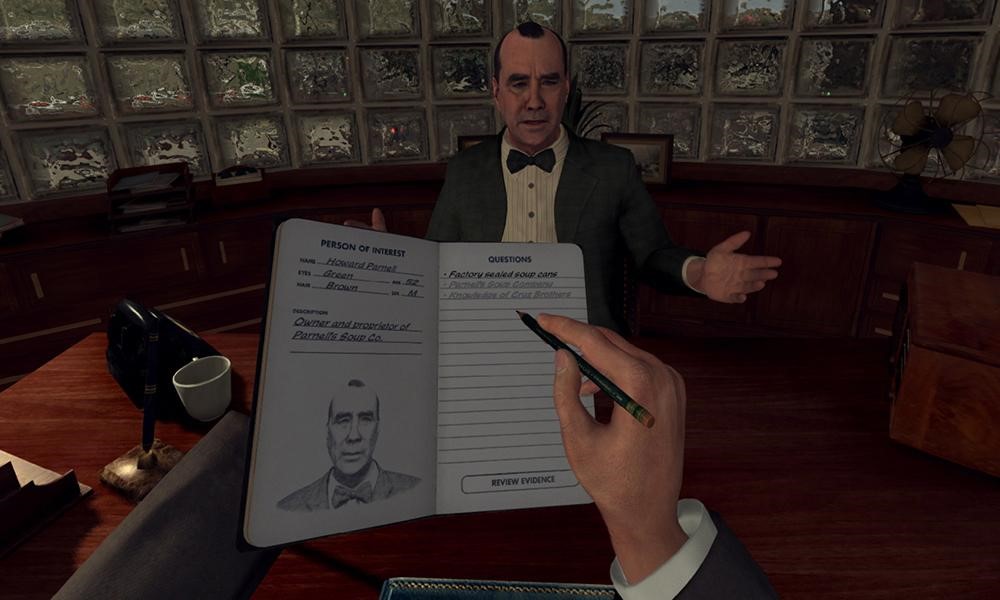 Using interrogation and lie-detecting, Captain Phelps does his best to make sure the true criminals receive their fair punishment.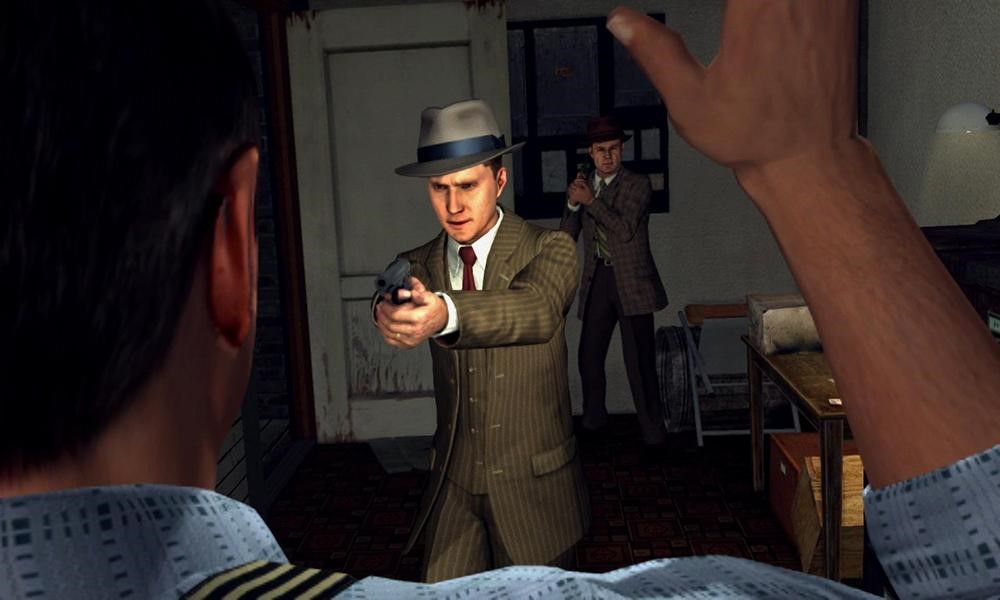 Detective Phelps is cleaning up LA; one man at a time.
You may also be interested in:
Image Gallery