Top 10 Best Nancy Drew Games with Great Mystery And Adventure
Updated: 18 May 2019 8:17 am
"If it's locked, it must be important" - Ned Nickerson
What Are The Best Nancy Drew Games?
Every mystery game lover has to start somewhere, and while technically I could credit the Professor Layton series for introducing me to puzzle solving, it was really my experience playing as the infamous Nancy Drew that sparked my mystery interest.
Even before I had a computer, Nancy was always a personal hero of mine: a protagonist that taught me to think critically, be patient, and always keep my eyes open for something strange. And so, to kick off the new year and to celebrate my favorite game series growing up, I thought I'd share with you my top ten Nancy Drew Games.
However, since these games are all similar on a technical level, I'm going to be ranking them solely on the overall mystery and adventure that plays out. So put on your thinking caps, grab your notebook, and let's take a look at ten iconic capers.
10. Last Train To Blue Moon Canyon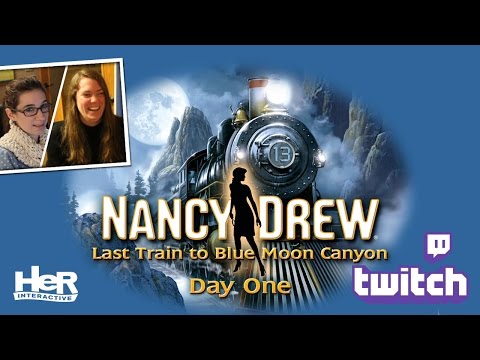 "Nancy Drew: Last Train to Blue Moon Canyon" Playthrough
Invited by dear friends & colleagues Frank and Joe Hardy, Nancy Drew hops aboard an old train at Union Station to join a few other notable detectives on a Westward-bound trip organized by wealthy socialite Lori Girard.
Her request: for those aboard to help solve an old mystery of miner Jack Hurley, who disappeared just after discovering a gold mine.
Riding along on Hurley's old and seemingly haunted train, surrounded by strange characters, unaware of the final destination, it's up to Nancy to solve the case and discover the truth of Hurley's disappearance and the deaths connected to it.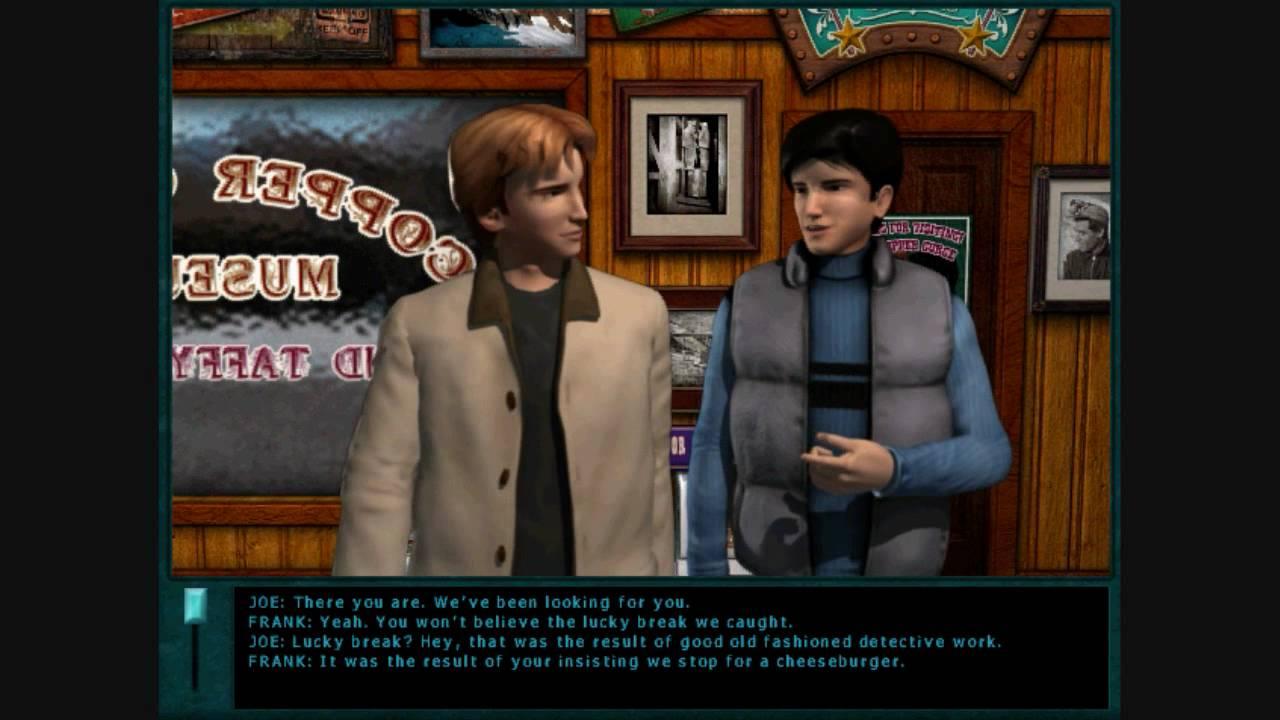 This game is one of a select few to feature any reference to Nancy's colleagues Frank & Jo Hardy.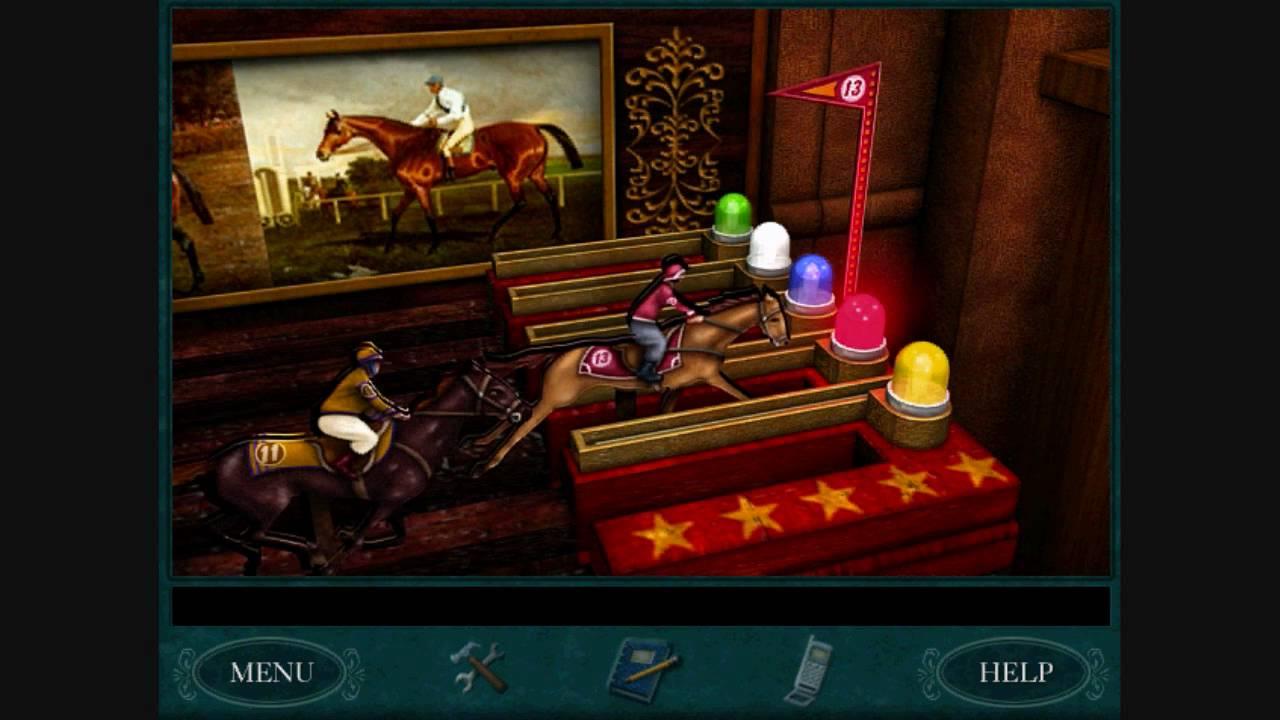 One of the more notable puzzles from this game. Here, you'll have to place your bets to find your next clue.
9. Ghost of Thornton Hall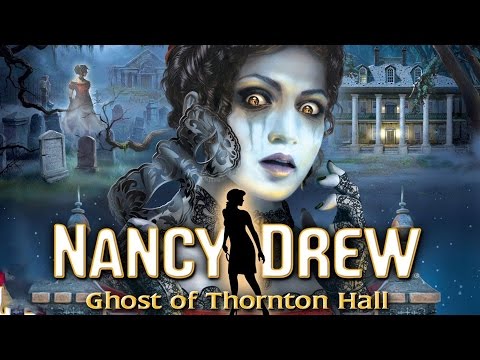 "Nancy Drew: Ghost of Thornton Hall" Playthrough
Nancy Drew has an abundance of peculiar resources for her various cases, and perhaps this is no more relevant than in this game here.
Nancy's friend, ghost-hunter Savannah Woodham, calls her up for a favor: solve the kidnapping of Jessalyn Thornton, a young bride-to-be who disappeared during her bachelorette party while visiting her family's old mansion, Thornton Hall.
With a ghastly figure stalking her and very few allies among the Thornton Hall Crowd, it's up to Nancy to uncover the well-hidden Thornton family mystery to find Jessalyn again.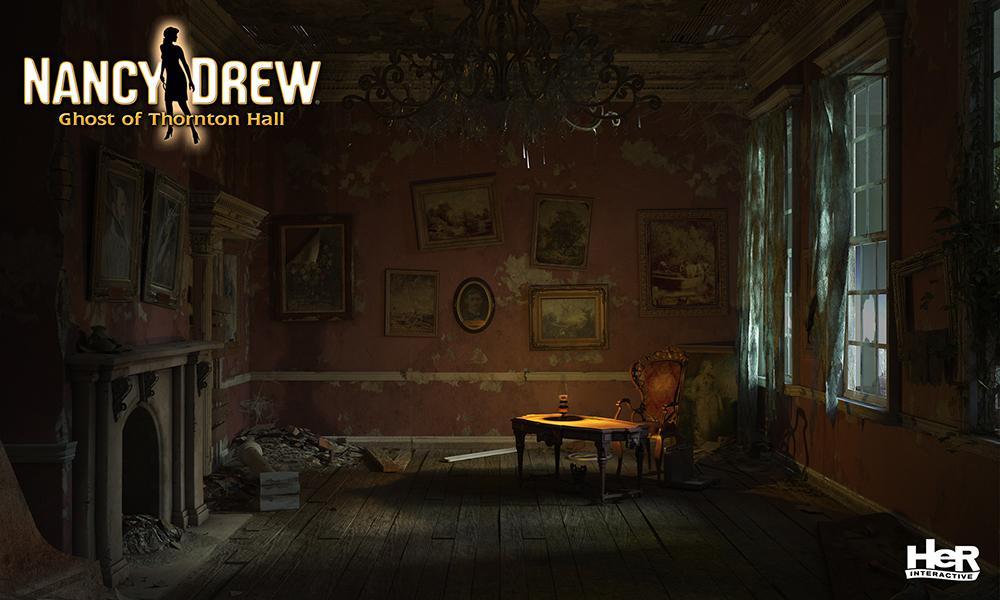 Official concept art for The Ghost of Thornton Hall. You can see how much the old home has fallen apart.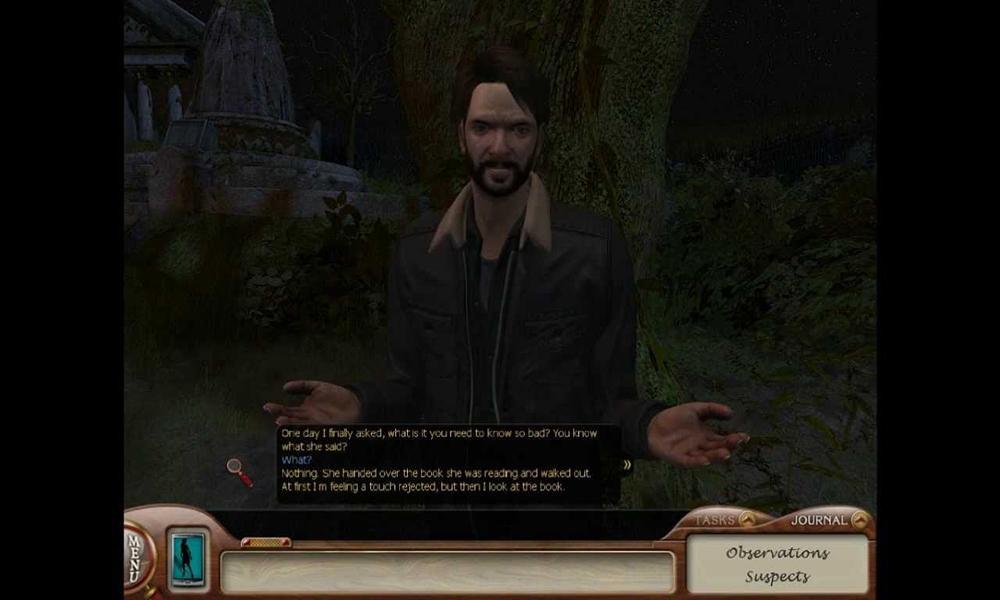 Meeting with Wade Thornton: supernatural expert and shady individual.
8. Curse of Blackmoor Manor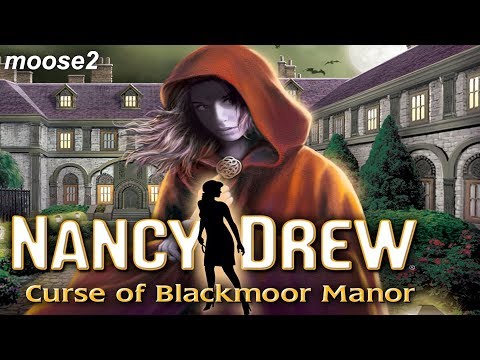 "Nancy Drew: Curse of Blackmoor Manor"
The case of Blackmoor Manor is a bit unusual compared to Nancy's other cases. For one, it seems that her client,  Linda Penvellyn, has little to no interest in speaking to the detective and is convinced she is turning into a monster.
Furthermore, the rest of the household seems to be keeping their lips sealed regarding the manor's hidden passageways and rumors of the old Penvellyn Family treasure.
With only a small handful of clues and treasure on the line, Nancy must discover the truth of the Penvellyn manor in order to save Linda's sanity and the household well-being.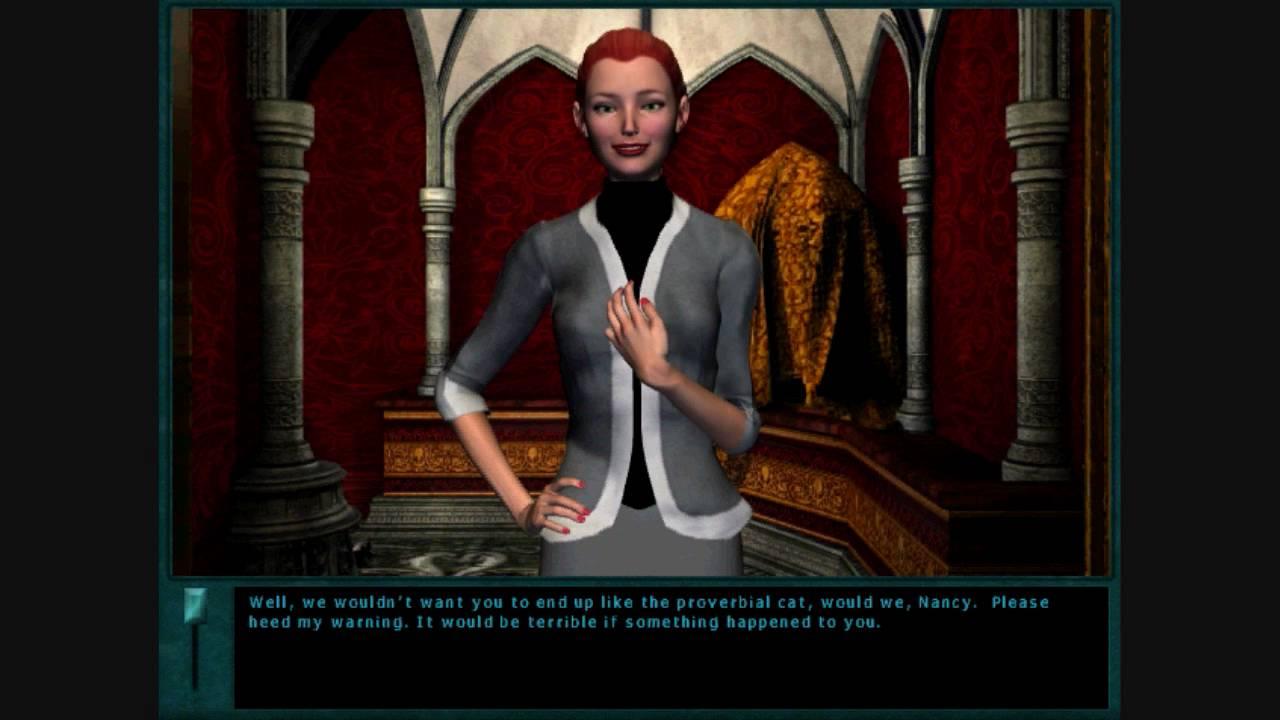 Meeting with the nosy and incredibly suspicious Ethel Bossiny, Jane's tutor.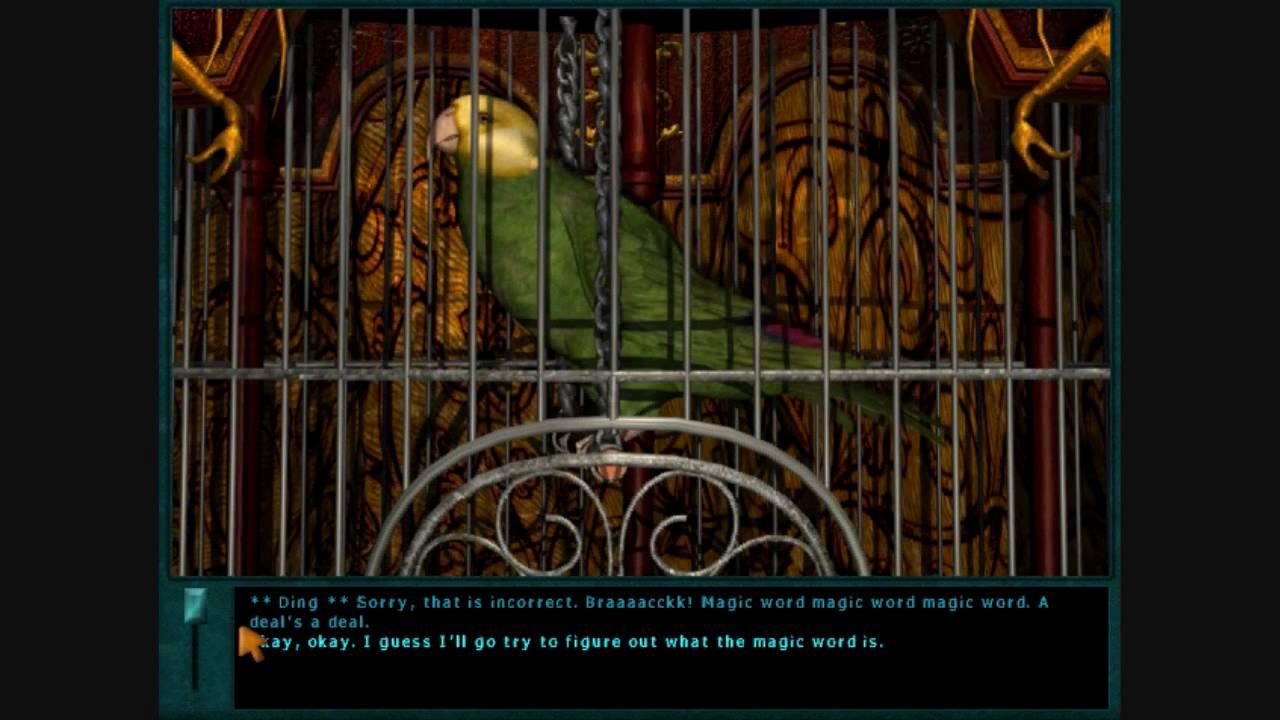 The Blackmoor Manor residential parrot, Loulou.
7. The Haunting of Castle Malloy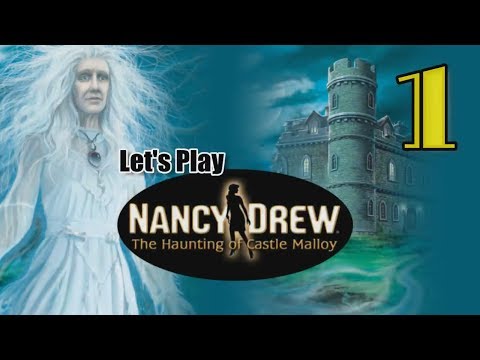 "Nancy Drew: The Haunting of Castle Malloy" Playthrough 
Even as a maid of honor, Nancy Drew cannot escape her job as a super sleuth, especially when she winds up at another old family household riddled with secrets.
This time, Nancy is in Ireland, where she is asked by her friend and bride-to-be Kyler to find her missing groom just before the wedding. On top of which, Castle Malloy and its surrounding grounds seem to be full of car-crashing banshee sightings and strange noises, clearly indicating that a peaceful wedding may not be as easy as Kyler once believed.
And so, as both the bridesmaid and detective of honor, Nancy must make sure that the groom is found and everything goes to plan.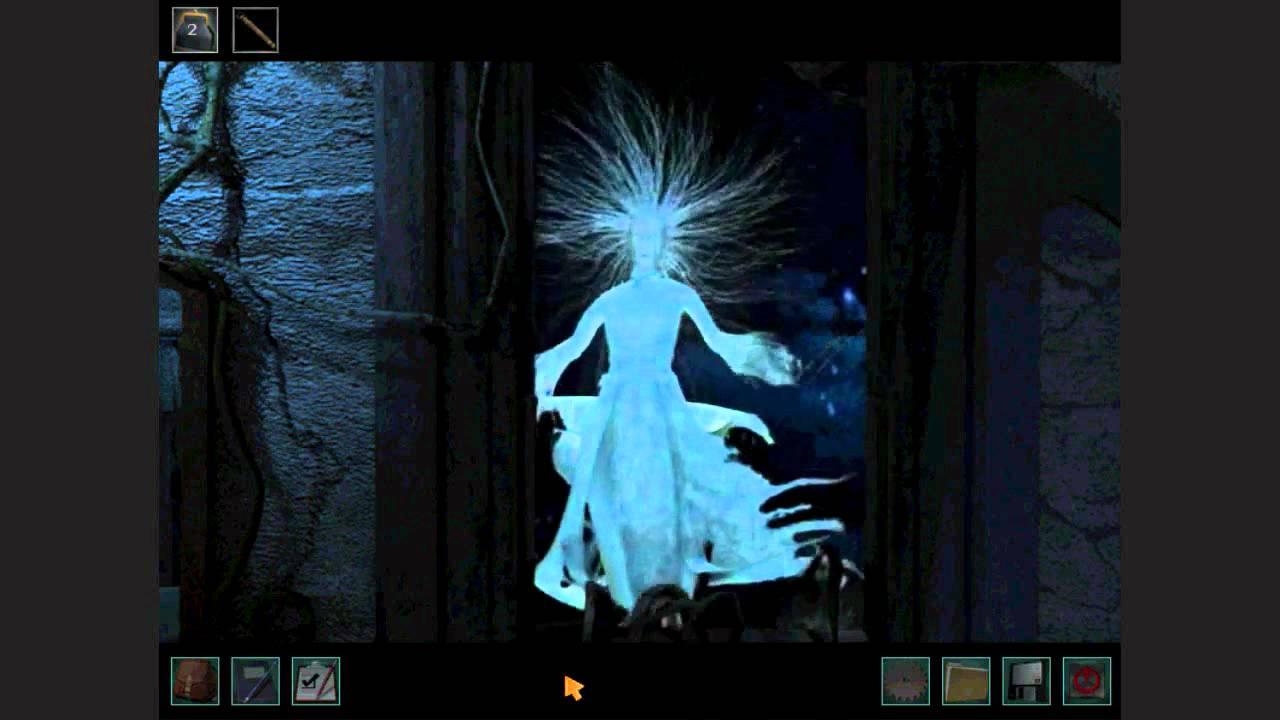 A real-life banshee? What's going on?!?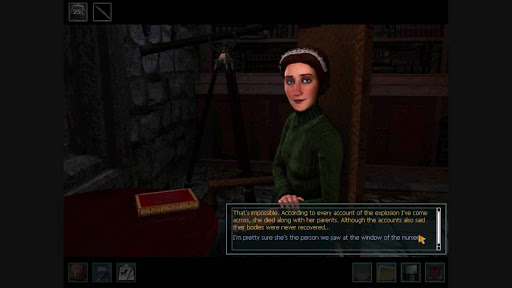 The unfortunate and unlucky bride-to-be, Kyler: completely unaware of the truth behind her fiance's disappearance.
6. Secret of the Scarlet Hand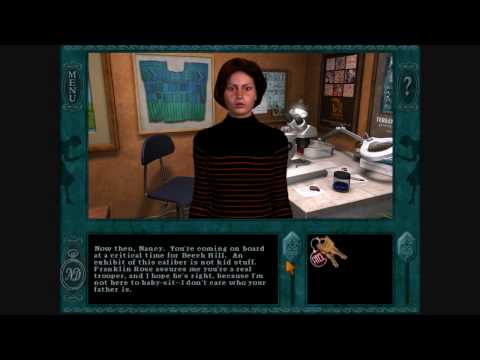 "Nancy Drew: Secret of the Scarlet Hand" Playthrough 
Newly appointed Deputy Curator, Intern Nancy Drew finds her new job at the DC Beech Hill Museum is about to get a lot more complicated than she initially thought. Of course, spending a summer researching Mayan artifacts and a mysterious monolith is challenging enough, but a string of stolen jade Pakal carvings only adds to workload, particularly when the Beech Hill Museum is robbed.
With a colleague literally knocked out and suffering from amnesia, a Mexican consultant unhappy with the Beech Hill's possession of the Mayan artifacts, and with an exhibit set to open, Nancy has a limited amount of time to find the carvings and save the show.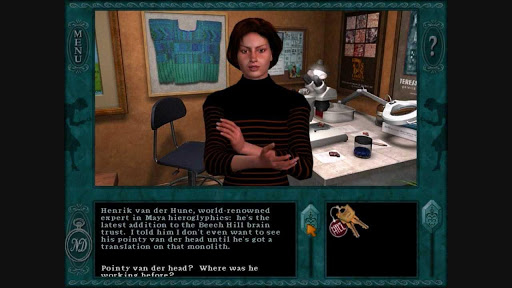 Meeting our new boss for the summer: Beech Hill Museum curator Joanna Riggs.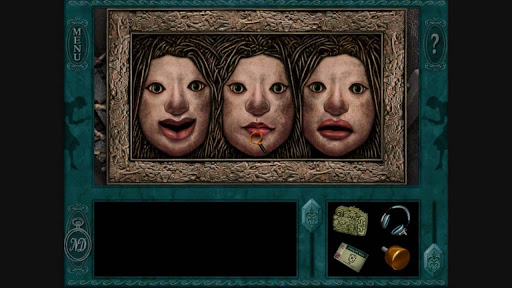 Examine Mayan artifacts & solve the stolen art capper!
5. The Captive Curse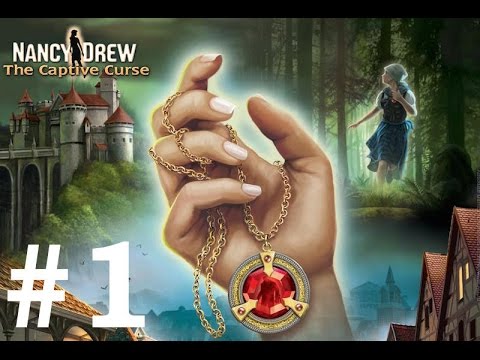 "Nancy Drew: The Captive Curse" Playthrough
Nancy's abroad again in Europe where her travels take her to a German Castle and its interior village, all of which are completely locked down and shut away from the outside world.
Nancy quickly discovers that the reason for this is that there is a monster rumored to be lurking about and attacking the citizens. Abnormally isolated and potentially in the monster's wake, it's up to Nancy to uncover the truth behind this monster and the reasoning, if any, behind its attacks.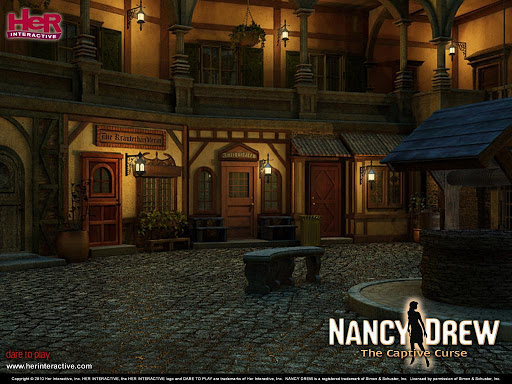 Official concept art of the town within the castle.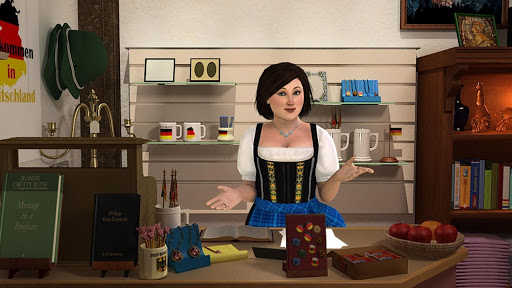 Visit the lovely gift shop, run by Anja Mittelmeier. You can even ask her for romantic advice if needed.
4. The White Wolf of Icicle Creek
"Nancy Drew: The White Wolf Icicle Creek" Playthrough
Up in the frosty Canadian Tundra, Nancy is asked to go undercover at a cozy winter lodge to investigate a strange series of "accidents" surrounding the lodge workers and customers.
It appears, at first, that the accidents are corresponding with the appearance of a mysterious white wolf, but when the accidents get more dangerous and potentially fatal, it's up to Nancy to play innocent and trek through the snowy area in order to uncover the culprit before life is taken.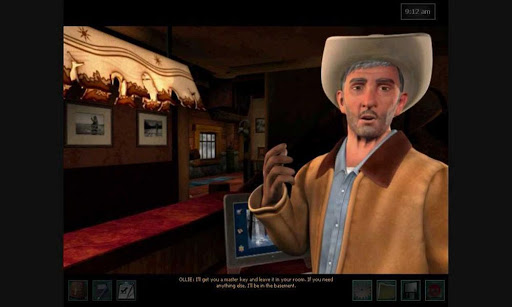 Work with lodge caretaker Ollie to uncover the truth and save the business.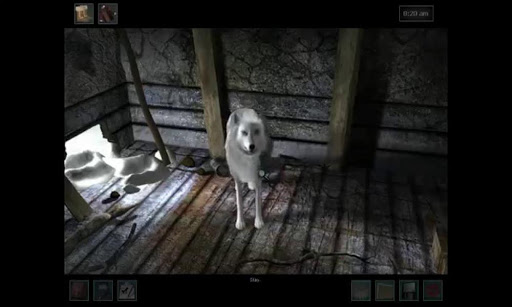 The mysterious white wolf itself. But what is it doing sitting and watching you?
3. Alibi in Ashes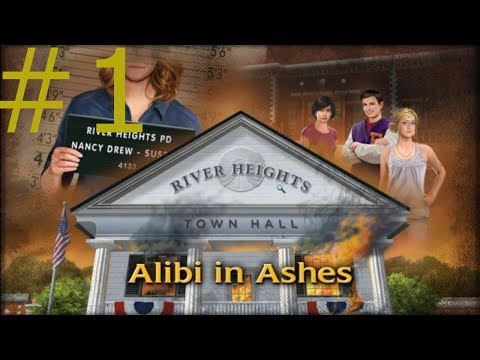 "Nancy Drew: Alibi in Ashes" Playthrough
Perhaps the most suspenseful and mind-breaking game of the entire series, Alibi in Ashes finds Nancy arrested for arson in her own hometown, and with limited time to prove her innocence.
While she's trapped in prison, you play as Nancy's boyfriend Ned and best friends Bess and George to uncover the real culprit, save Nancy, and put an end to the nasty rumors spreading about her in town.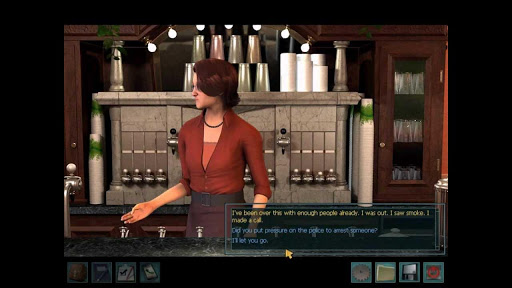 Nancy may not be as well-liked by the River Heights' residents as we thought.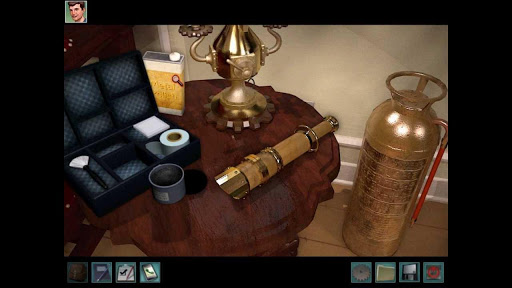 Play detective as Nancy's friends; fingerprinting kit and all.
2. Danger on Deception Island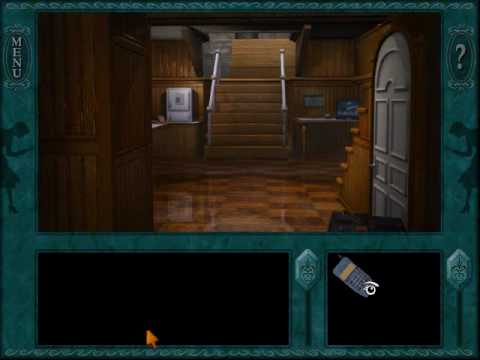 "Nancy Drew: Danger on Deception Island" Playthrough
At this point, we can all agree that poor Nancy Drew just needs a vacation from all of her detective adventures.
Nonetheless, despite Bess and George's attempts to arrange such a retreat, Nancy still finds herself wound up in a big mystery. This time, however, the case to be solved is a little small-island-town conspiracy surrounding the sudden appearance of an orphaned orca whale.
And so, once again, Nancy is forced to place her vacation plans on hold and meddle in some dangerous and illegal affairs in the name of justice. Still, she gets to explore the island while doing so.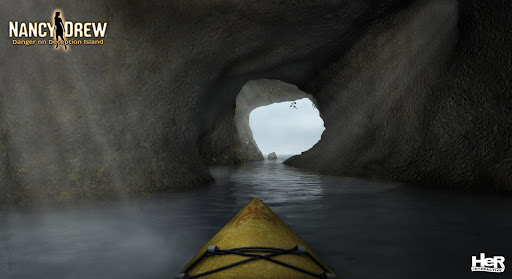 Explore the beautiful island via kayak.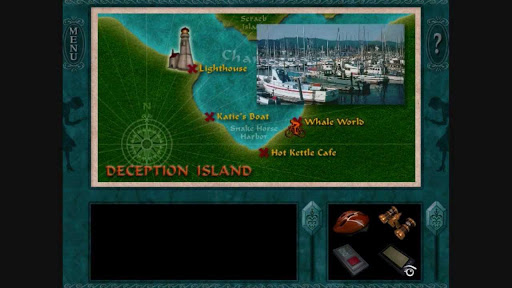 Just because you're on the case doesn't mean you can't enjoy your trip! Feel free to travel & take in the sights.
1. Secrets Can Kill - Remastered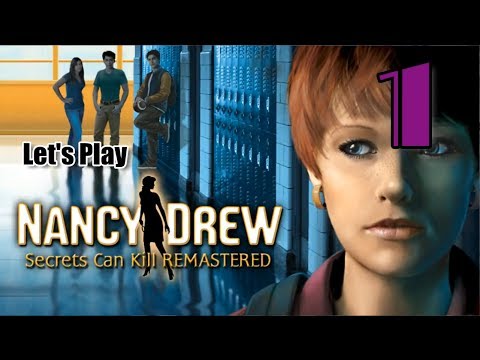 "Nancy Drew: Secrets Can Kill Remastered" Playthrough
The original game that started the whole series, Secrets Can Kill is  a classic, and the remastered version is incredibly fun and wonderfully updated. In this game, Nancy visits her Aunt Eloise and goes undercover as a high school student to uncover the mysterious murder of student Jake Rodgers.
As Nancy unravels the secrets of Jake and his fellow classmates, her findings put her at greater risk for exposure and, potentially, death. It is spectacularly suspenseful and constructs a fantastic adventure, making it the number one game on this list.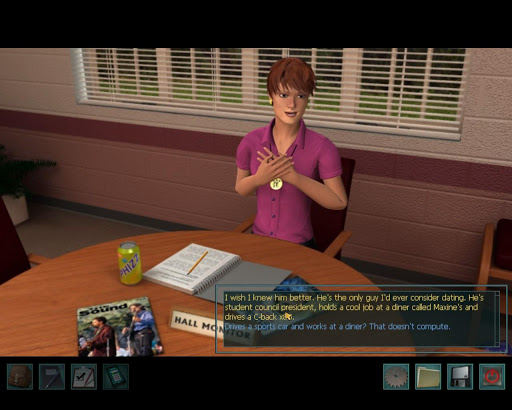 Go completely undercover for this case! Blend in with high school students & sneak around to find the truth.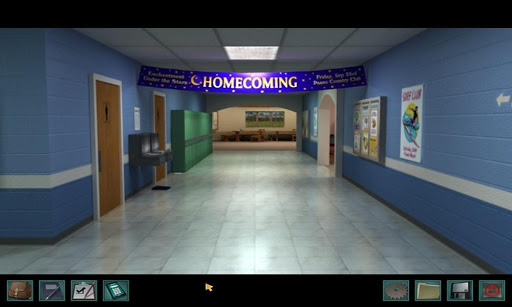 Be stealthy & smart as you move around this newly rendered environment.
You may also be interested in:
Image Gallery