Top 17 Best Superhero Games To Play Right Now (2019/2020 Edition)
Updated: 07 Oct 2019 10:50 pm
Choose the best Superhero you want to be...or villain.
Superhero games have been around for decades now. But it wasn't until the 2000s did they start to grow into popularity.
So what are the best superhero games to play? Well, look no further.
Here is a list of superhero games you should be playing at this moment, time, and all parallel universes.
17. Infamous 2
Infamous 2 gameplay
The chose is yours, will you side with humanity, or will you let them perish? In Infamous 2, you play as Cole, a superhuman with the power to control electricity. Humans may fear Cole and his kind, but he is their only chance in defeating The Beast, a superhuman like Cole who wants to destroy humanity and let a new world order take control.
And those are the games that attract me the most. Where you choose the storyline if you want the character to be a hero or a villain.
What makes Infamous 2 great:
You great to fry your enemies with lighting.
Depending on the choices you make, you either have good karma that gives you heroes powers, or the complete opposite.
There is a feature called, User Generated Content, or UGC, that allows you to make your own missions and share them through the PlayStation Network for others to play.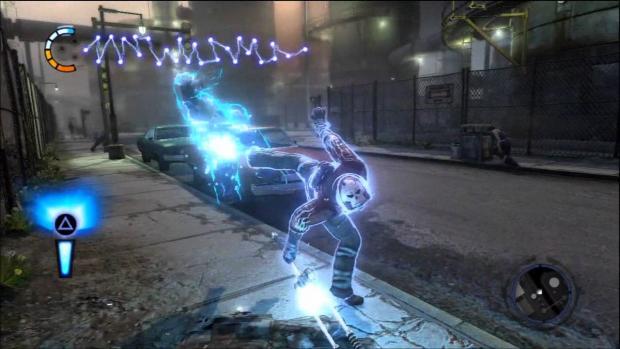 Fry your enemies with lighting.
Us your lighting abilities to survive in this new world.
16. South Park: The Fractured But Whole
South Park: The Fractured But Whole gameplay
The toilet humor and controversy continues with this sequel. You play as The New Kid, (that's right, The New Kid) joins Cartman, Kyle, Stan, Kenny, and the rest to battle…on who will get their own franchise first on Netflix. Can you blame them? If you're familiar with the humor of South Park and Matt Stone and Trey Parker, this game is for you.
What makes South Park: The Fractured But Whole great:
You get to choose between ten classes of superheroes.
You can select up to three allies for battles.
You can explore the world of South Park like you're in one of its 22-minute episodes.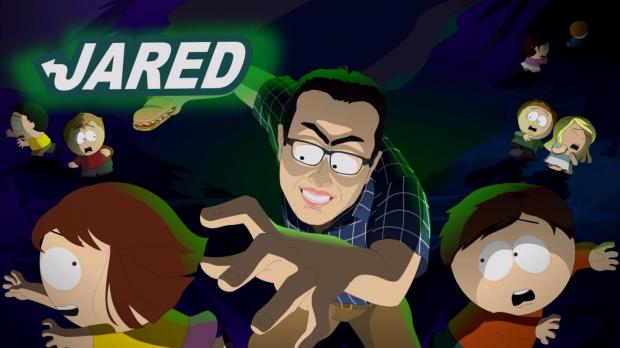 One of the bosses you'll fight in this game is Jared Fogle.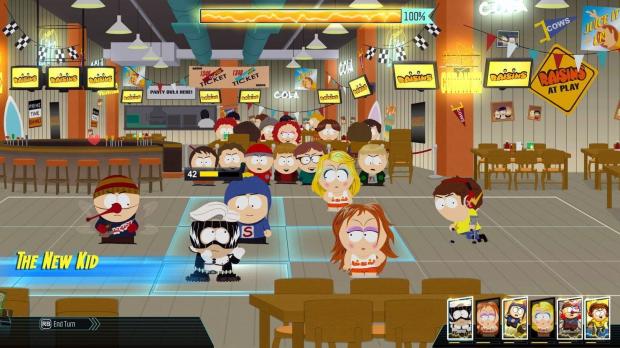 Battle for your side to win a Netflix franchise.
15. Batman: The Enemy Within The Telltale Series
Batman: The Enemy Within gameplay
While all Batman video games have a story, this is something that comes close to a TV series. The Enemy Within is Season Two of Batman: The Telltale Series. The game is split into episodic format similar to Gotham or Game of Thrones. You play as both Bruce Wayne and Batman an equal amount of the time, and an ending that you really wouldn't expect.
What makes Batman: The Enemy Within great:
The game gives you narrative choice options when approaching a situation.
You'll get to use more of Batman detective skills to investigate areas.
Sections of the gamelets you decide if you want to be Batman or Bruce Wayne.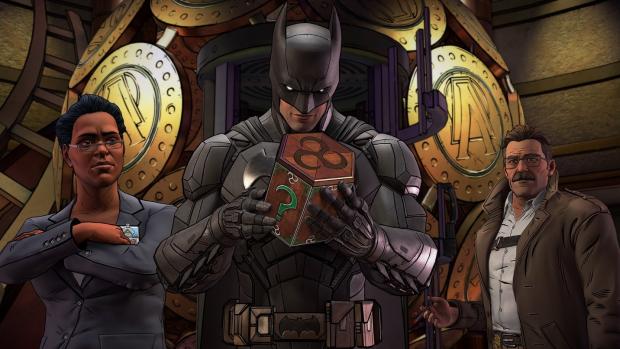 Use Batman's detective skills to figure out puzzles.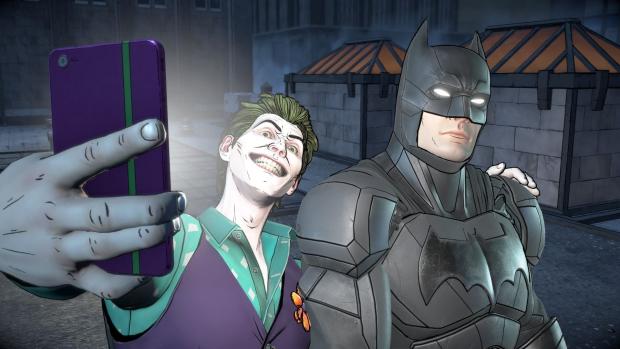 They're best friends!
14. Scribblenauts Unmasked: A DC Comics Adventure
Scribblenauts Unmasked: A DC Comics Adventure gameplay
If you want a less serious and more kid-friendly and cartoony game than this one is for you. You'll play as Maxwell, as he uses his magical notepad to take on any object or person. Trapped in the DC universe, Batman helps Maxwell get back to his home.
What makes Scribblenauts Unmasked: A DC Comics Adventure great:
There are more puzzles to solve than fighting.
As Maxwell, you can use his utility belt to summon certain characters.
The game features almost all characters in the DC Universe which is approximately 2,000 characters.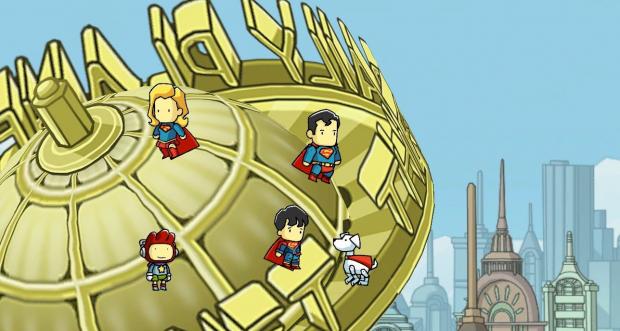 Travel to Metropolis with Maxwell in this comic book style video game.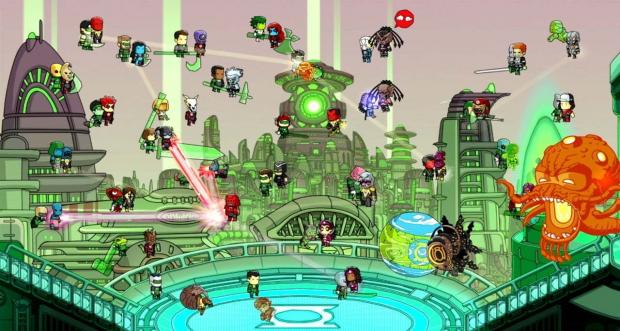 You'll interact and fight over 2000 characters from the DC universe.
13. Injustice 2
Injustice 2 gameplay
The Reign of Superman is over. But a new threat awaits that'll have Batman decide will he or won't he ally himself with his old friend turned nemesis. Heroes are now villains and the choice is yours how it will all end.
What makes Injustice 2 great:
It introduces "Gear System," where you are offered equipment and character-specific costume pieces that modify your abilities.
It introduces the "Multiverse Mode" where you can travel to parallel universes.
You'll be able to form online "guilds" with up to 50 other players.
Will you side with Superman or Batman in Injustice 2?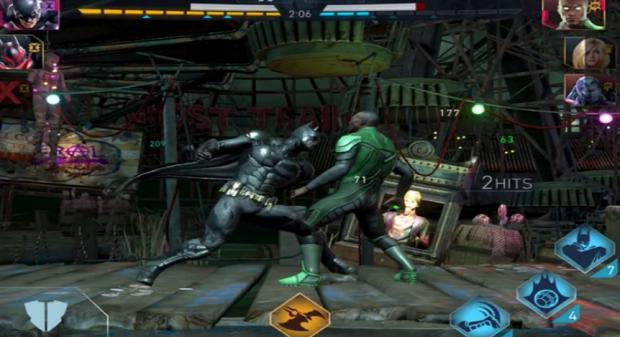 Choose your abilities and costumes wisely when you go into combat.
12. Ultimate Marvel vs. Capcom 3
Ultimate Marvel vs. Capcom 3 gameplay
The fighting continues, as Marvel characters such as the newly added Rocket Raccoon, goes head to head with Vergil from The Devil May Cry. Marvel characters and Video Game characters from Copcom fight it out to see who can kill the other one by your classy skills of a game controller.
What makesUltimate Marvel vs. Capcom 3 great:
It's a game that's good when you have friends over and compete against each other.
Pick your favorite characters that you want to see fight each other.
You get to select 3 characters to engage in combat.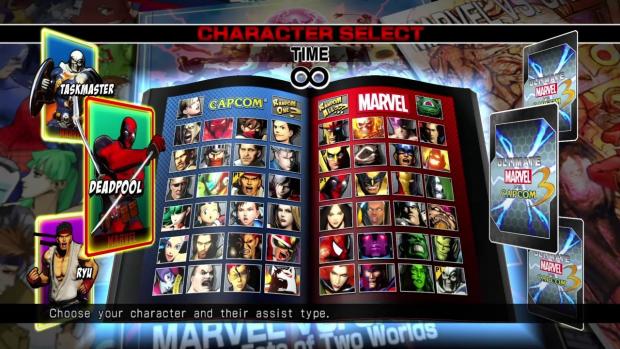 Choose up to 3 characters for combat for your team…even if it's a Sentinel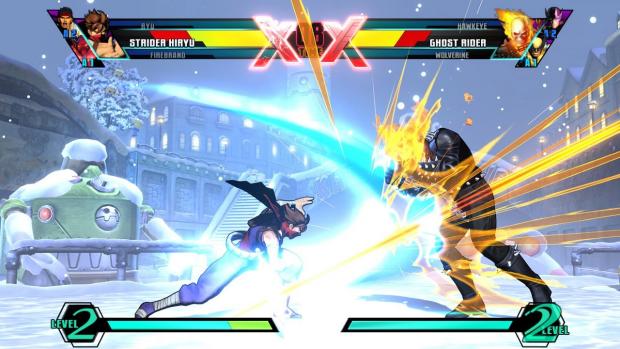 Use your skills to defeat your opponent.
11. DC Universe™ Online
DC Universe online gameplay
Create your own character as you make your way Gotham City, Metropolis, The Phantom Zone. Go deep into the DC mythology as the Heroes and the Villains have their final battle. Only you can help save Batman or leave him for dead…but mostly saving.
What makes DC Universe Online Great:
Not only can you create your character to be a hero or villain, but you also get to decide on their movement mode, personality, body type, powers, and so much more.
You start right away with fighting your way out of a spaceship. A spaceship!
You'll get to interact with your favorite heroes and villains throughout your gameplay.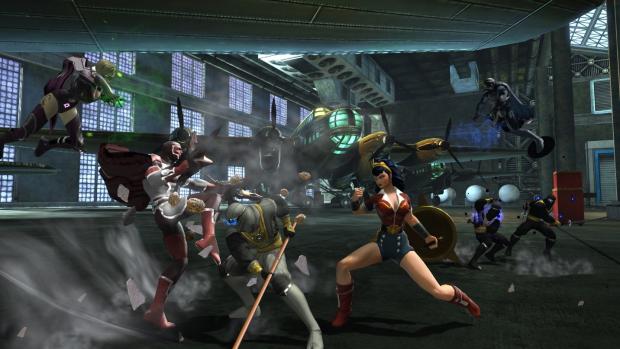 The final battle between heroes and villains begins…which side will you choose?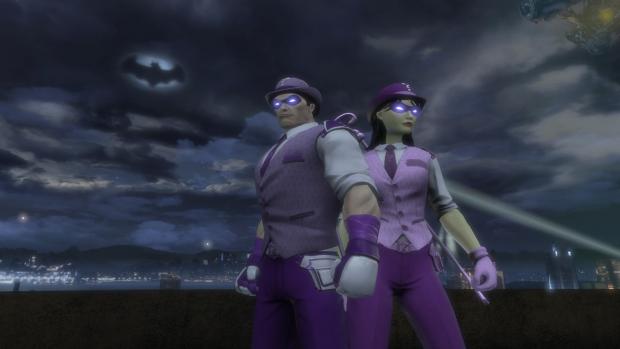 Create your own characters in DC Universe.
10. Sentinels of the Multiverse
Sentinels of the Multiverse gameplay
Comic books and cards games combined as one. What more could you ask for? The game is played with 3-5 heroes, 1 villain, and 1 environment. A love letter to comic books, particularly DC and Marvel.
What makes Sentinels of the Multiverse great:
While most games are typically fighting one on one, in this game, you and your friends create heroes and team up to fight against the villain.
It's a great cooperative game for anyone.
Each villain has an "advance rule" which makes them more challenging for you to fight.
Pick your cards and play as the heroes or the villain.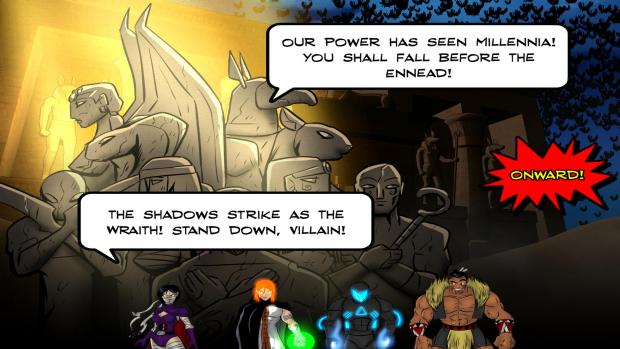 An RPG game, enjoy the comic book design for the game.
9. UNDEFEATED
Undefeated gameplay
There are plenty of Batman video games, but for the Son of Krypton, they are far and few between. Undefeated is the most recent game where you protect the city. You have to fly, sprint, fight, hear, and see everything to protect the citizens.
What makes Undefeated great:
As much as I like Batman, it's always refreshing to see a different superhero get the spotlight.
People's view of Superman has changed the past decades, and these developers give something for you and gamers to try.
You literally have the powers of Superman, have fun with it.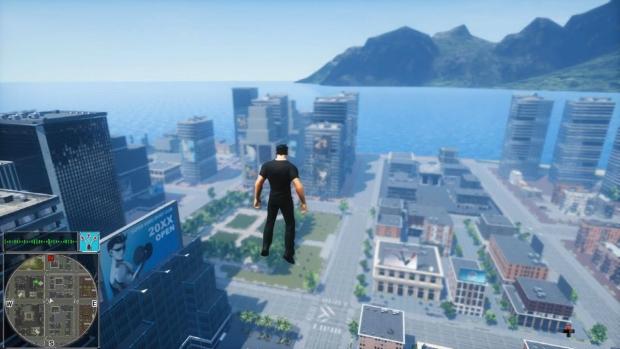 Watch over the city and be prepared to save and protect.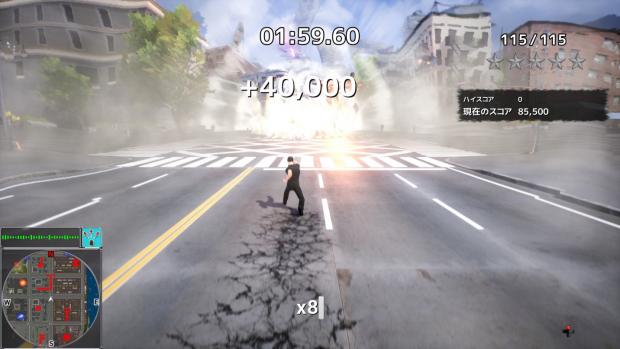 Use your unlimited powers to protect the city.
8. Gotham City Impostors
Gotham City Imposters gameplay
This isn't your ordinary Batman game… in fact, Batman uses a gun in this first shooter game! Okay, okay if the title didn't give it away, it's not The Batman, it's people dressing up like Batman trying to kill people dressed up like the Joker.
What Makes Gotham City Imposters great:
It's cool to see a story and game from amateur vigilantes try to fight off criminals.
It is a six versus six first-person shooter multiplayer game.
You can customize your characters.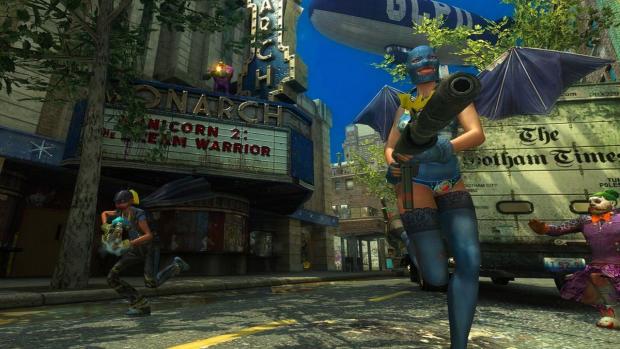 Play as the Batman imposters and battle against the Joker imposters.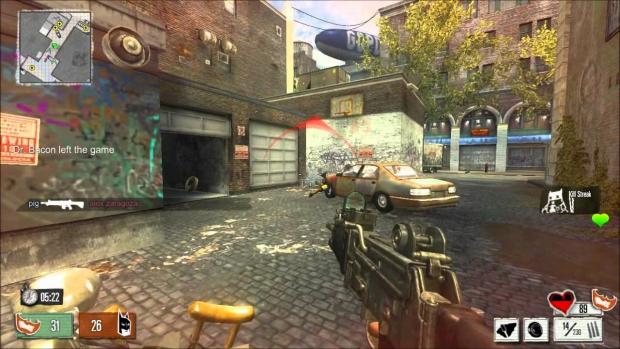 You'll play from a first shoot perspective.
7. The Darkness 2
The Darkness II gameplay
This is a sequel to the 2007 game The Darkness. The game continues to follow Jackie Estacado, who is not only the leader of a crime family but also the wielder of a dark ancient force known as The Darkness.
What makes The Darkness II great:
Not only is this a first shooter game, but also the use of the dark powers are in the first person as well.
Devouring hearts restores your health…devouring hearts!
You can use a mode called "Creeping Dark" in which you can use your tendrils to slash or pick up enemies for execution.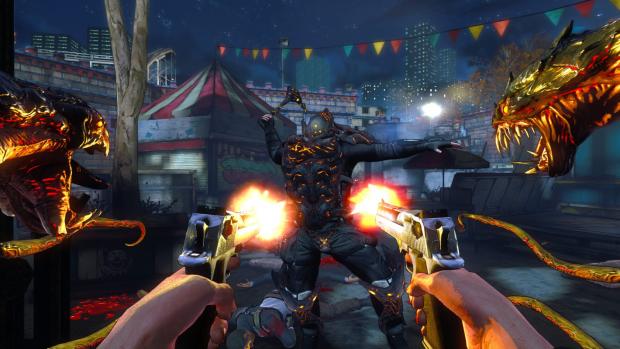 Not only is it a first shooter game,it's also a dark magic use in the first person.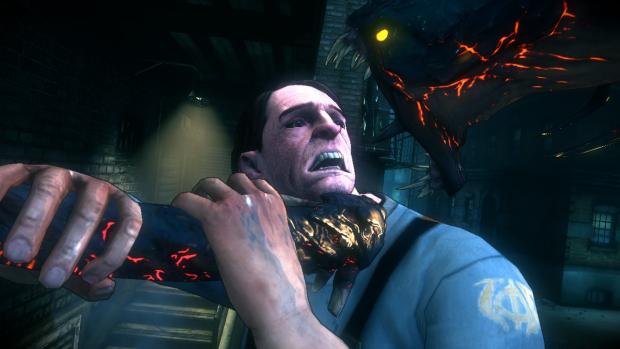 Use your dark powers to kill your enemies.
6. X-Men Origins: Wolverine
X Men Origins: Wolverine gameplay
Better than the movie…then again, anything is better than the movie. It's about well…Wolverine and his backstory. For anyone who loves to play Wolverine in games, I certainly do, check it out.
What makes X Men Origins: Wolverine great:
You can disembody enemies in several ways because well…it is Wolverine after all.
You can use the environment around to your advantage such as impaling your enemies on a spike if slashing them becomes too boring.
Again, it's a Wolverine video game! Have fun with it.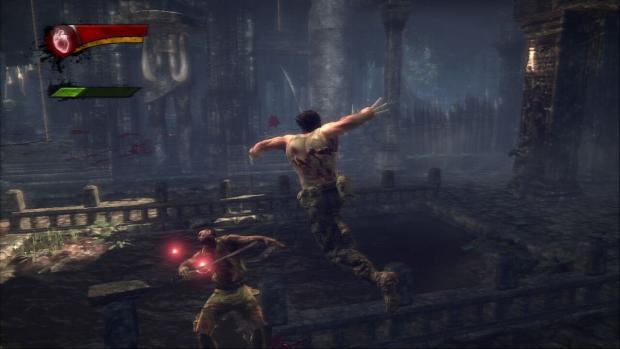 Go Wolverine! Disembodied your enemies.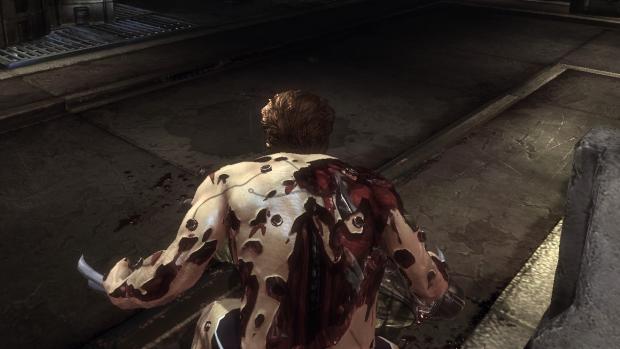 But take some time to heal during gameplay.
5. MY HERO ONE'S JUSTICE
Based on the popular manga and anime series, fight as your favorite heroes or villains in the battle arena. Choose between your favorite heroes and villains, and let the battle for justice…depending on your POV, begin.
What Makes My Hero One's Justice great:
What makes it unique is the storytelling is from the perspective of both heroes and villains.
You can also call up your sidekicks to activate powerful attacks.
You can completely destroy the surrounding environment while in combat if it pleases you.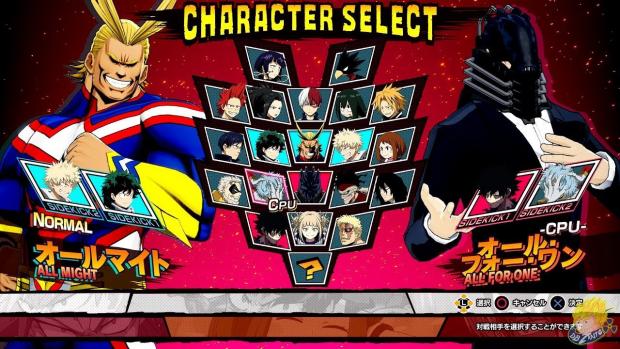 Choose your favorite characters to fight.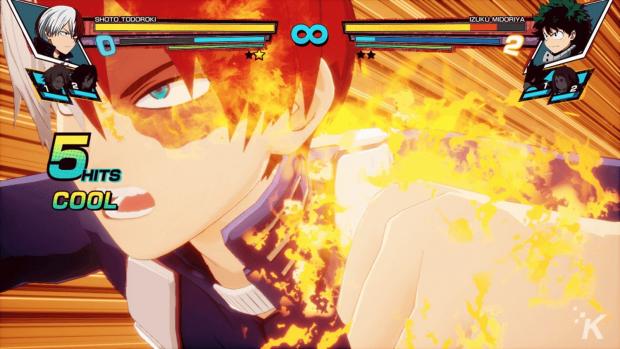 Use all your powers to defeat your opponent.
4. Spider-Man 2018
Spider-Man 2018 gameplay
Just your friendly video game Spider-Man. Once again, Spider-Man must protect New York City from harm. This time from a villain named, Mr. Negative. Compared to the Batman Arkham series, Spiderman has been highly praised for its narrative, combat, and even his web-slinging abilities.
What makes Spider-Man 2018 great:
You'll play in an open-world action-adventure throughout New York City.
You can use your environment to jump off walls, web sling, and other techniques.
You'll get a chance to play as Peter Parker as well, which involves more puzzle-solving than fighting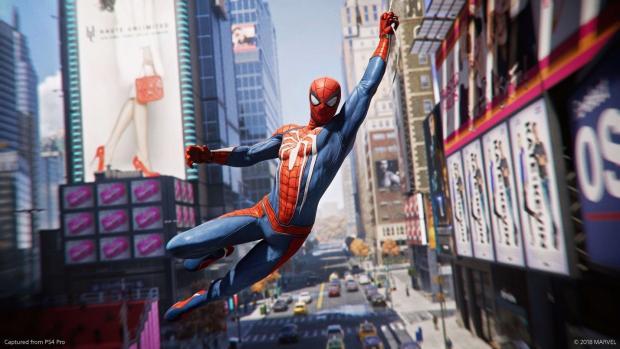 Swing through New York City.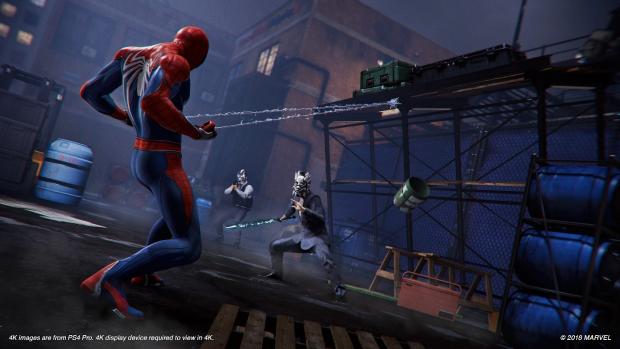 Defend the city from bad guys.
3. Batman: Arkham City
Batman: Arkham City gameplay
The sequel to the highly praised Arkham Asylum, Arkham City has Batman face off against Doctor Hugo Strange. Doctor Strange knows Batman dual identity and has him captured and put in what is known now as Arkham City. Arkham City is a place in the slums where the criminally insane are now put as Arkham Asylum has now been deemed as not suited enough to keep the criminals.
What makes Batman: Arkham City great:
Veteran voice actors Kevin Conroy as Batman and Mark Hamill as The Joker will always be a great reason to play this game.
Newer and improved gadget abilities that weren't available before.
Catwoman can be a playable character through the Catwoman campaign.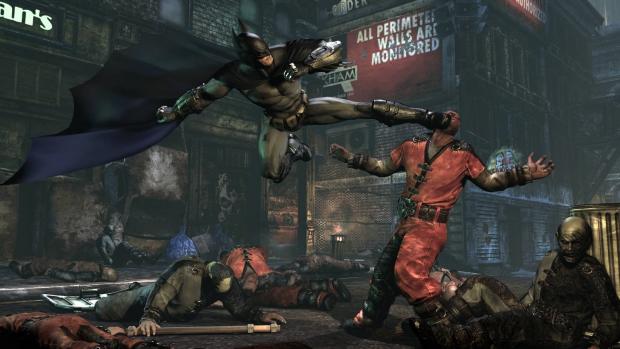 Fight your way through Arkham City.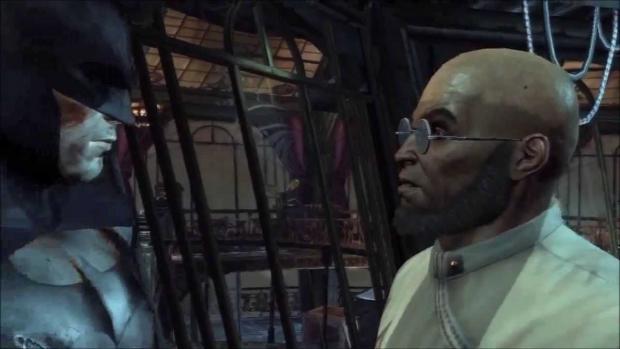 Doctor Hugo Strange will do anything to finish off Batman.
2. Batman Arkham Knight
Batman Arkham Knight gameplay
The final part in the series, Batman must face off against the Scarecrow, who has launched an attack on Gotham City. But Scarecrow has help from the mysterious Arkham Knight. With these two villains allied with each other, they just might bring the downfall of the Dark Knight.
What makes Arkham Knight great:
Introduces "Fear Takedown," which lets you subdue up to five enemies simultaneously, but you can only do this while remaining undetected.
There are side missions called "Most Wanted" that feature prominent and popular Batman characters.
The Batmobile is finally introduced!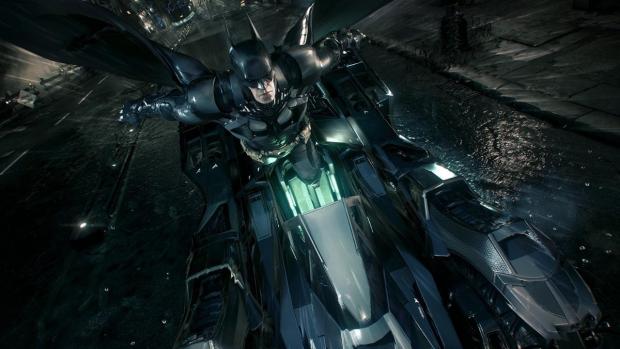 Use the Batmobile for the first time in Arkham Knight.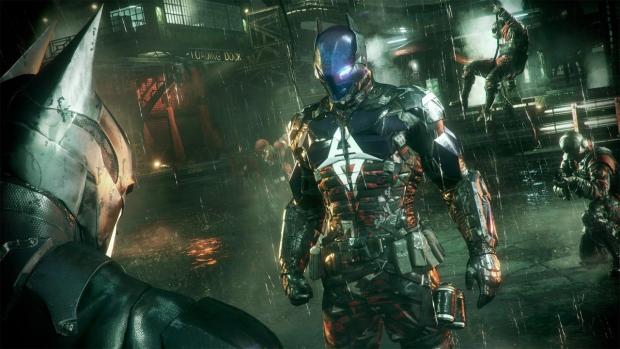 Fight the mysterious Arkham Knight
1. Batman: Arkham Asylum
Batman: Arkham Asylum gameplay
In what would start one of the most popular Batman video game series, Arkham Asylum is a modern classic in gaming. Batman must battle his Arch Nemesis Joker, who has taken over Arkham Asylum and as usual, he's up to some mischief. Batman must fight his way through Arkham alone to figure out and stop the Joker's plans.
What Makes Batman: Arkham Asylum great:
Considered by most to be one of the greatest comic book video games ever made.
The first time in several years that Kevin Conroy, Mark Hamill and Arleen Sorkin reprise their roles as Batman, The Joker and Harley Quinn.
This game started a legacy that no other superhero game has ever made or reached.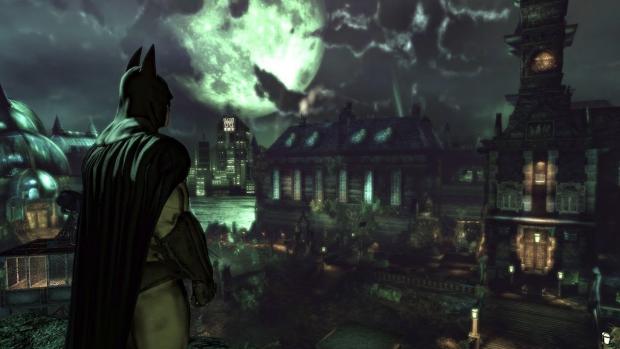 Batman must go to Arkahm Asylum and stop the Joker.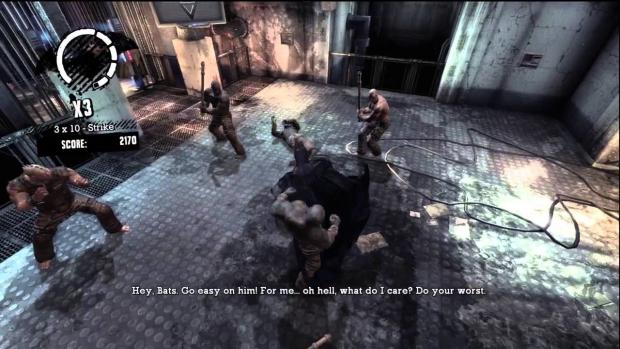 Fight your way through Arkham Asylum to get to The Joker.
You may also be interested in:  
Image Gallery