25 Great Detective Games To Play in 2018
Updated: 05 Dec 2018 5:06 am
Put 'em up, scumbag
Best Detective Games To Play in 2018
There's a reason a million and one detective shows are on TV. It's because we get a kick out of trying to solve the crime before the detective does. We can't all be detectives in real life, but sometimes it's fun to imagine what it would be like to don that stylish trenchcoat, fire a gun, have anticipation slowly drip down our foreheads, and uncover clues that no one else can. Luckily, PC games exist so we actually get to simulate what that feels like. So exactly how sharp are your wits? Go ahead and refine your shrewd skills of observation after we venture through the best detective games to play on PCs.
25. Detective Hunt - Crownston City PD
Detective Hunt LP gameplay
Detective Hunt-Crowston City PD is a PC detective game that was released in 2016 and developed by pixiepob. Since it has a film noir setting, the game is mostly black and white. In the game, you are playing as Damian Hunt, who is a new detective at the Crowston City Police Department. With the aid of your rookie partner, your job is to investigate and solve crimes in a series of three chapters around the city. There are multiple endings to each chapter depending upon which suspects you pursue or leads you follow.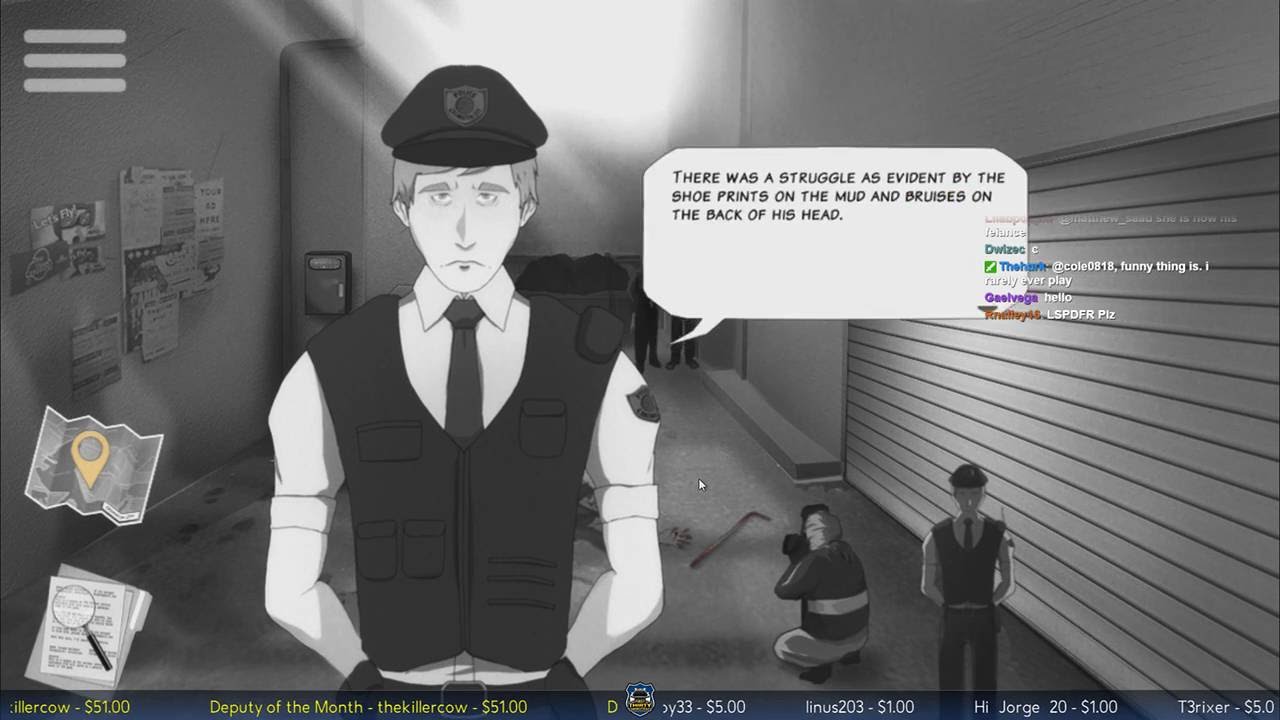 Clean interface and art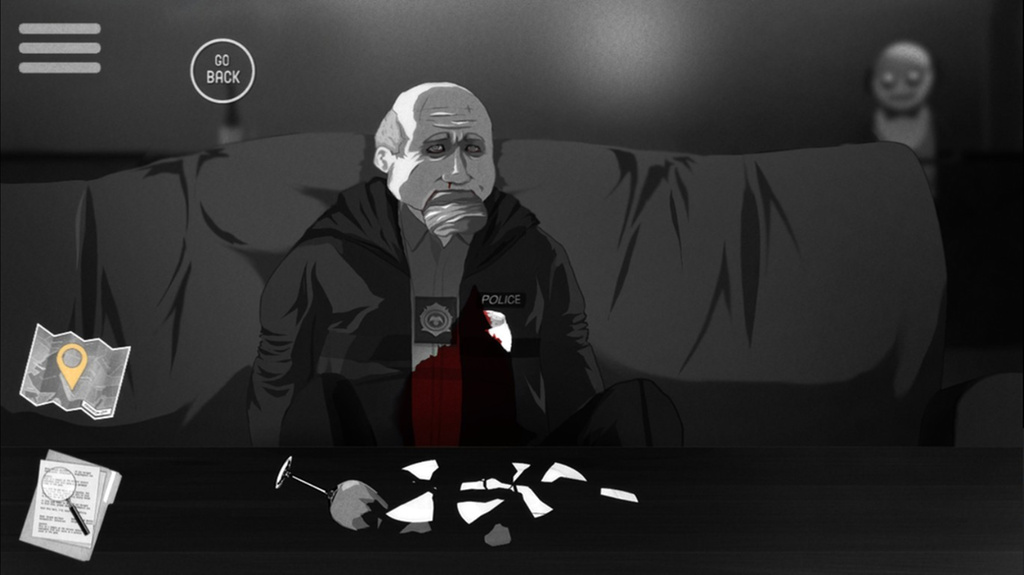 And they say a glass of red wine a day is supposed to be good for your heart...
24. Danganronpa: Trigger Happy Havoc
Danganronpa: Trigger Happy Havoc trailer
Danganronpa: Trigger Happy Havoc is a game that revolves around the seemingly perfect and exclusive school, Hope's Peak Academy. Anyone who graduates from this school is guaranteed to have success. The only thing standing in the way of graduation is a psychotic headmaster, a bear called Monokuma, and his rules are far worse than having your cell phone confiscated now and again.
In the game, you play the role of Makoto Naegi, an average boy who much to his surprise is accepted into Hope's Peak Academy, but he soon realizes that he is far from lucky. In order to graduate from this high school, Monokuma decrees that one must murder another classmate and get away with it, but Makoto Naegi decides to solve the murders instead of committing any himself. In a group of 15 students, you are trying to solve the true identity of the killer. If you succeed, then the killer is put to death. Should you fail, everyone but the killer will be executed, and the killer gets to graduate. Make sure not to point the wrong finger in the this game, or it will surely end in disaster.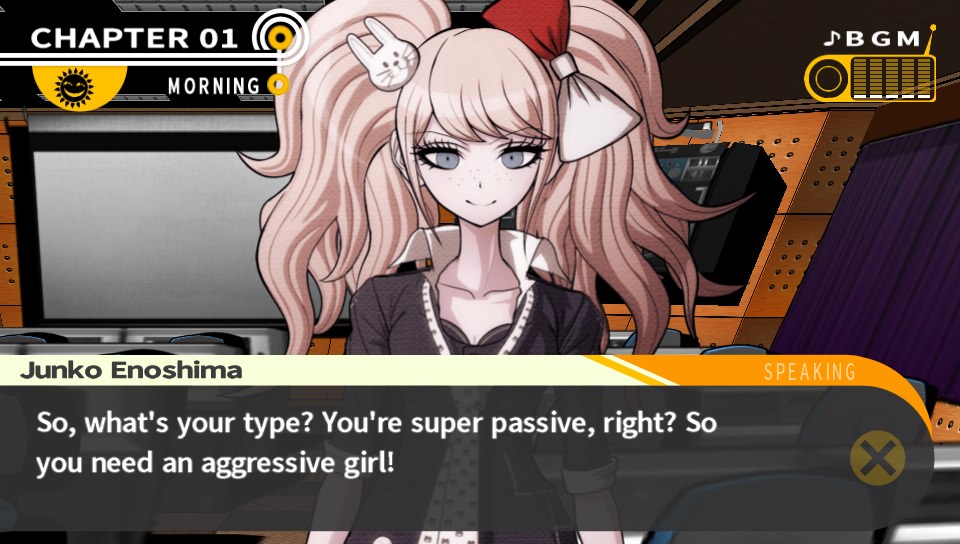 I do?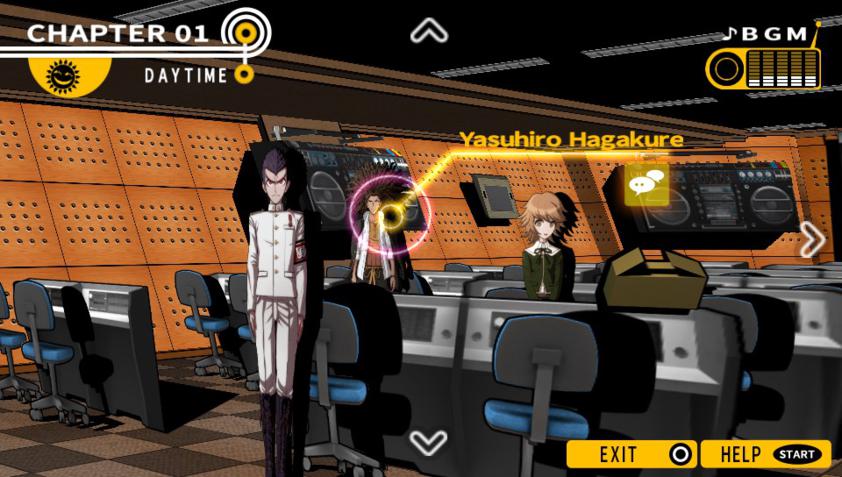 Better make good use of your time. Not like an actual high school student.
23. Danganronpa 2: Goodbye Despair
Danganronpa 2 gameplay
It's a new year at Hope's Peak Academy in this sequel to Danganronpa: Trigger Happy Havoc. While the students surely want to forget about the murderous events of last year, they won't have such luck in Danganronpa 2: Goodbye Despair. A new teacher, a pink bunny called Usami, tells students they are going on a class trip to foster friendship as the classroom falls apart to reveal Jabberwock Island. Unfortunately, the psychotic bear, Monokuma, can't help but crash the party and torture the students once again. He says they must kill each other if they want to survive and leave the island.
Playing from the point of view of a new student, Hajime Hinata, you will need to work together with your other classmates to solve the mysteries of the island in order to stop the murders from spiraling out of control.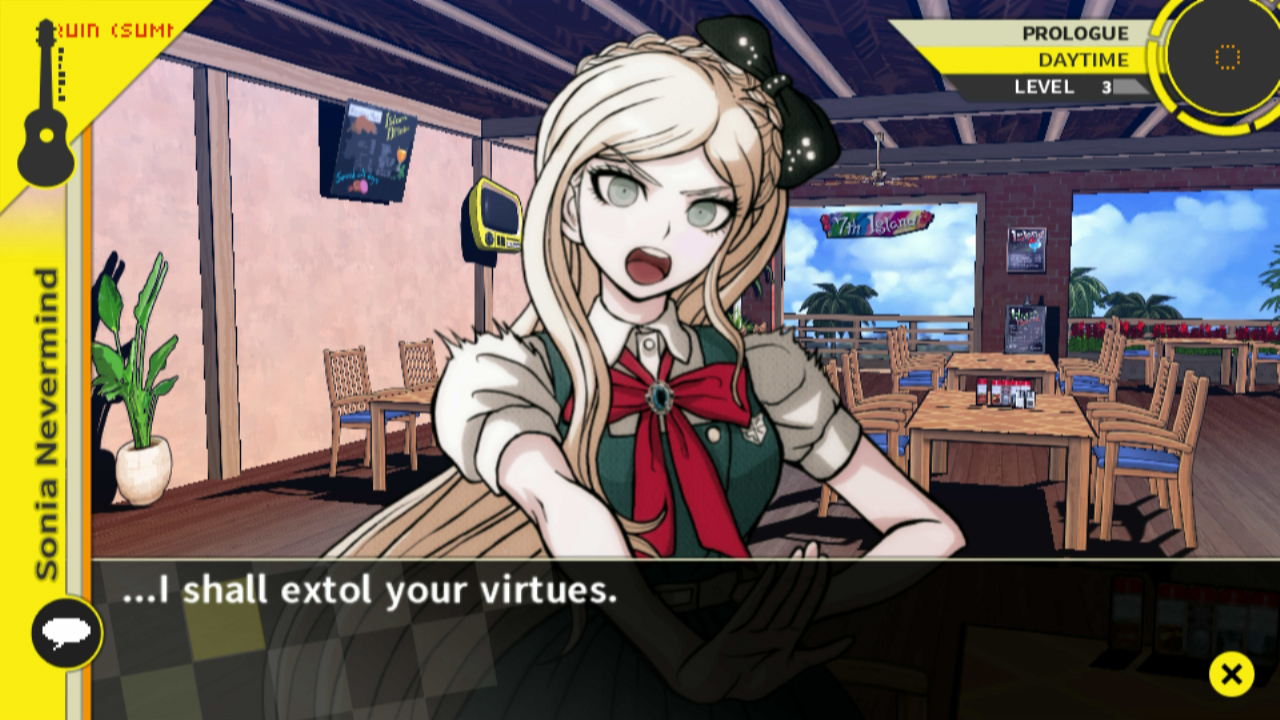 You're gonna what my what?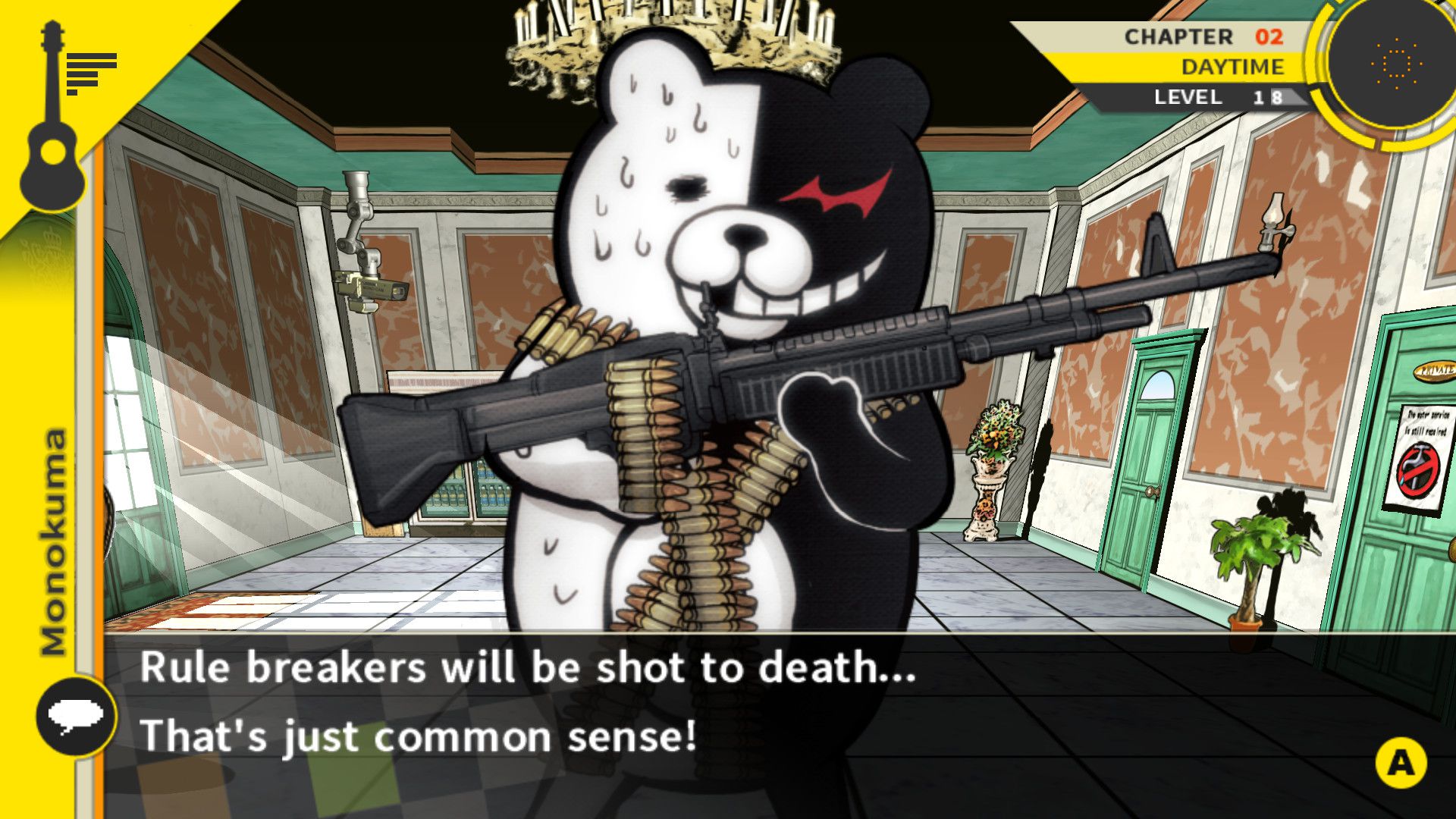 I'm pretty sure that's not common sense, though.
22. Agatha Christie: The ABC Murders
The ABC Murders gameplay
The ABC Murders is based off of the Agatha Christie book of the same name, where Detective Hercule Poirot must solve yet another series of murders. The opponent calls himself ABC, who leaves clues via an ABC railway guide at the site of each murder. The game adaptation is a mix of examinations, puzzles and deductions to find out the meaning behind each clue and follow the trail to find out who's behind the murders. The game sports a "timeline" feature which Poirot can use to build a timeline with all of e relevant events revealed over the course of the investigation to help put all the pieces into place. ABC is played from a third person perspective with pleasant scenery and an art style reminiscent of Borderlands 2.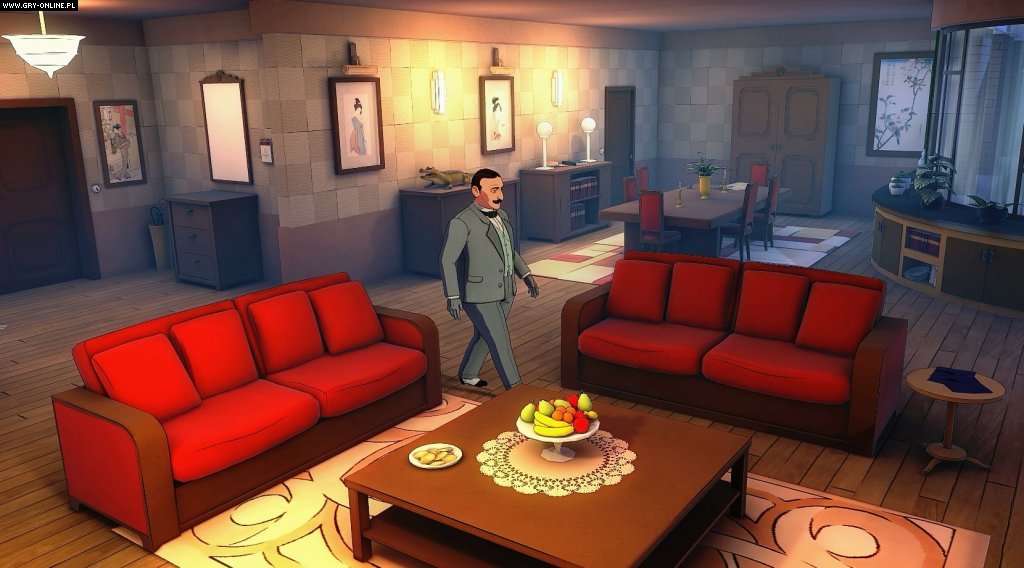 Great place for a murder.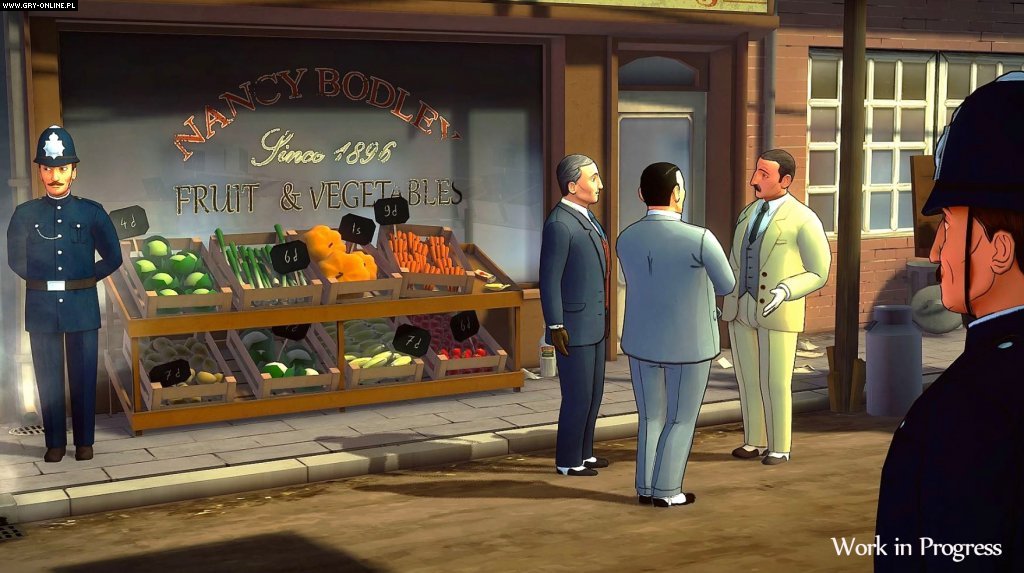 Everything about this scene is incredibly British.
21. The Black Watchmen
The Black Watchmen gameplay
The Black Watchmen is an excellent introduction to alternate reality games for those looking for something a bit different and out of the ordinary. The Black Watchmen are a paramilitary group dedicated to protecting the public from the supernatural and paranormal. The first season gives access to 25 in game missions, 65 puzzles, 5 hidden missions and community sandbox missions. The game takes place in the real world; as a player you will be dealing with other players and real businesses and organizations, etc, on websites created specifically for the game and across social media. It's an unusual twist on the standard detective game.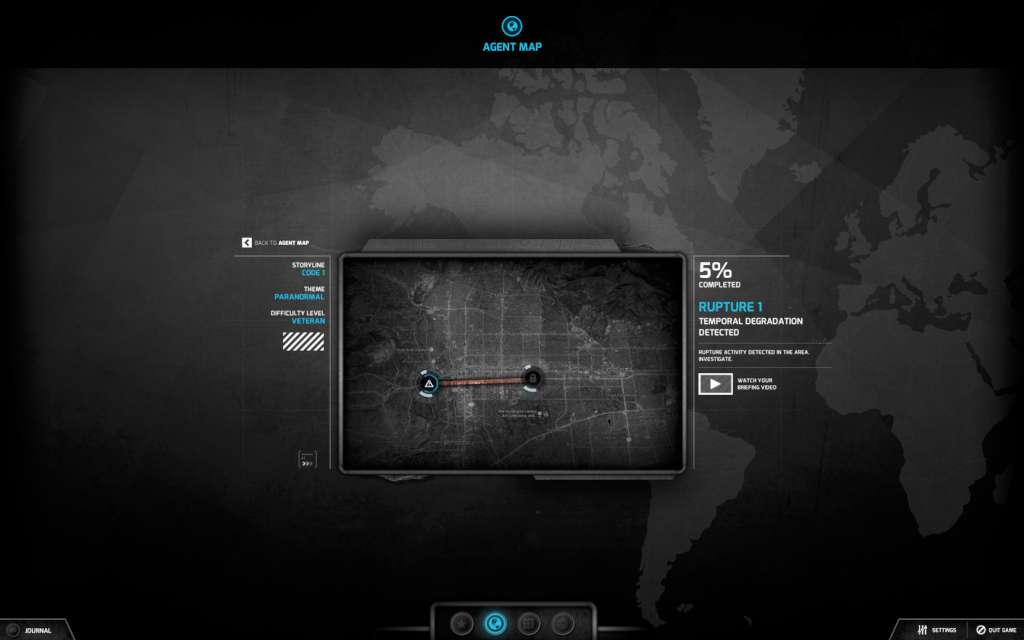 Is this real life?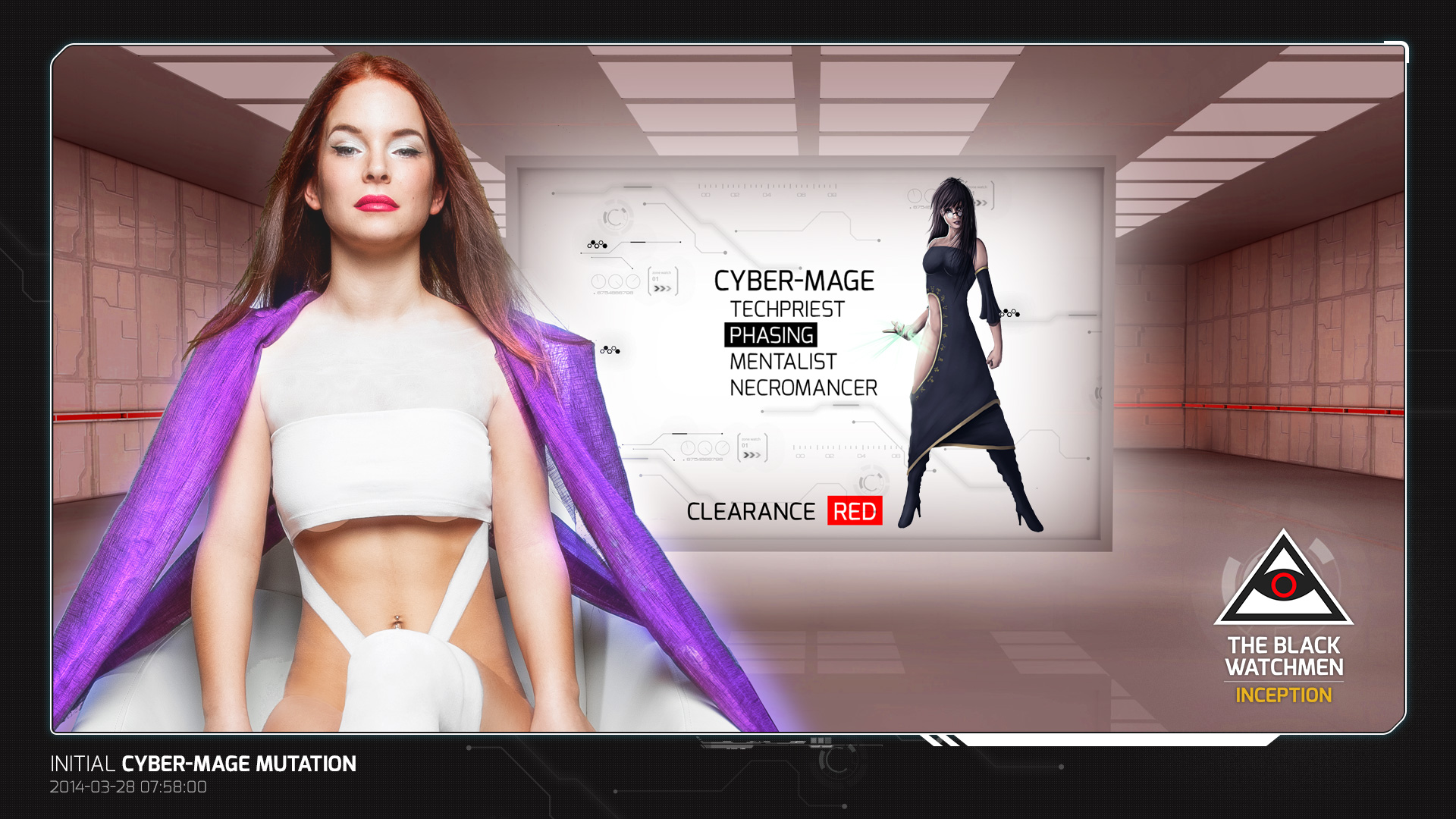 Or is this fantasy?
20. The Testament of Sherlock Holmes
Testament of Sherlock Holmes gameplay
Testament is set in Victorian London (specifically in the year 1898). The player controls the famous detective Sherlock Holmes and with the help of his friend and assistant Dr. John Watson, must prove his own innocence in the theft of a priceless set of jewels, and then discovers the scene of a grisly murder. Aside from collecting clues and interviewing witnesses and suspects, players must make the correct deductions using said clues via a deduction board, which is the only way to then progress the story further. The Testament of Sherlock Holmes is an example of the classic detective game with a classic detective.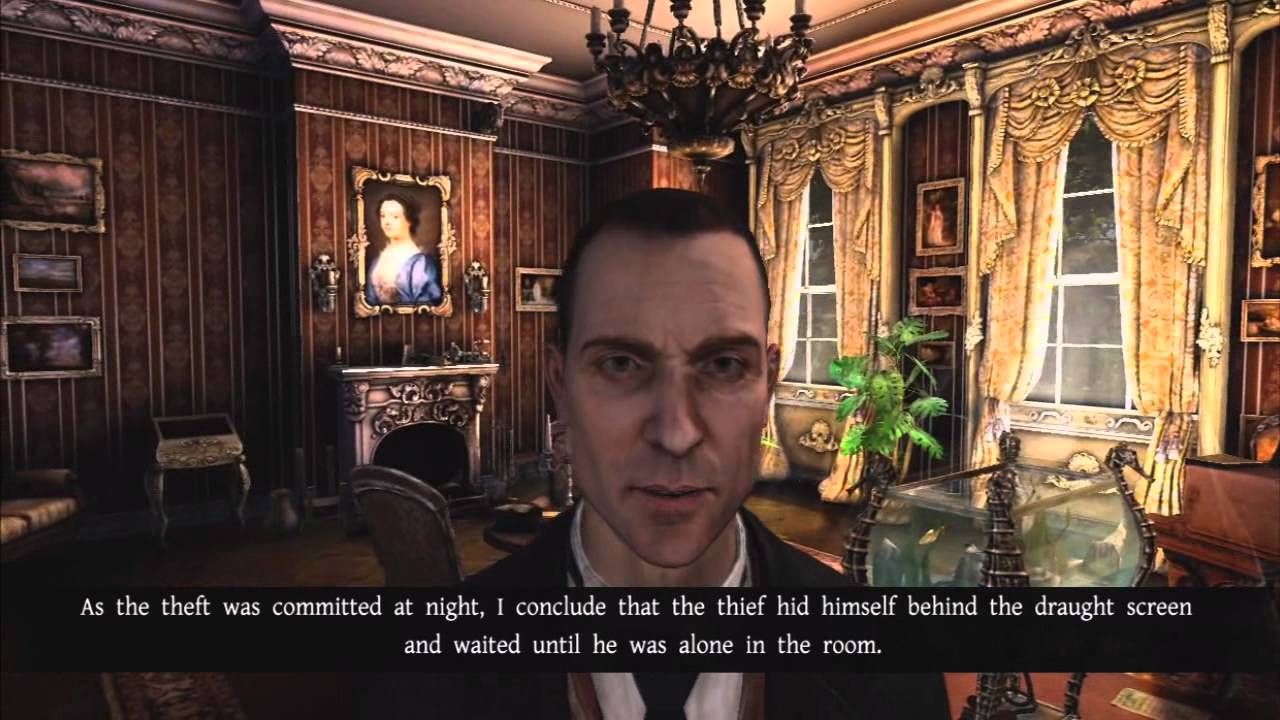 Clever deduction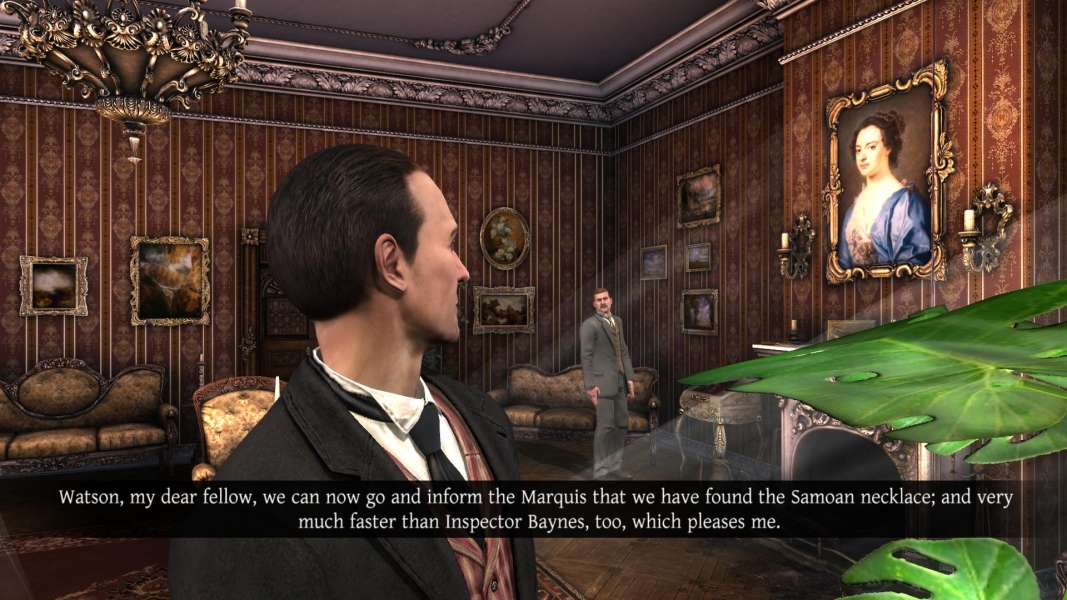 Watson doesn't look very pleased.
19. Contradiction - Spot The Liar!
Contradiction - Spot The Liar! Gameplay
Contradiction is an interactive, live-action game where you have to read body language and decipher clues in order to discover what really happened to Kate Vine, a PHD student. Everyone in Edenton thought Kate committed suicide by drowning in a lake, but now some strange circumstances are raising suspicions. You play the game as Detective Jenks, and your purpose is to investigate the mysterious death. Contradiction is named thus because the highlight of the game is interviewing people around town and spotting the contradictions they make as you question them. This game is popular because the interviews actually feel like you're having a real conversation with the suspect. Other than interviewing people, you have the freedom to venture anywhere in the town, investigate key locations, collect evidence and make notes as you try to determine what exactly happened to Kate Vine.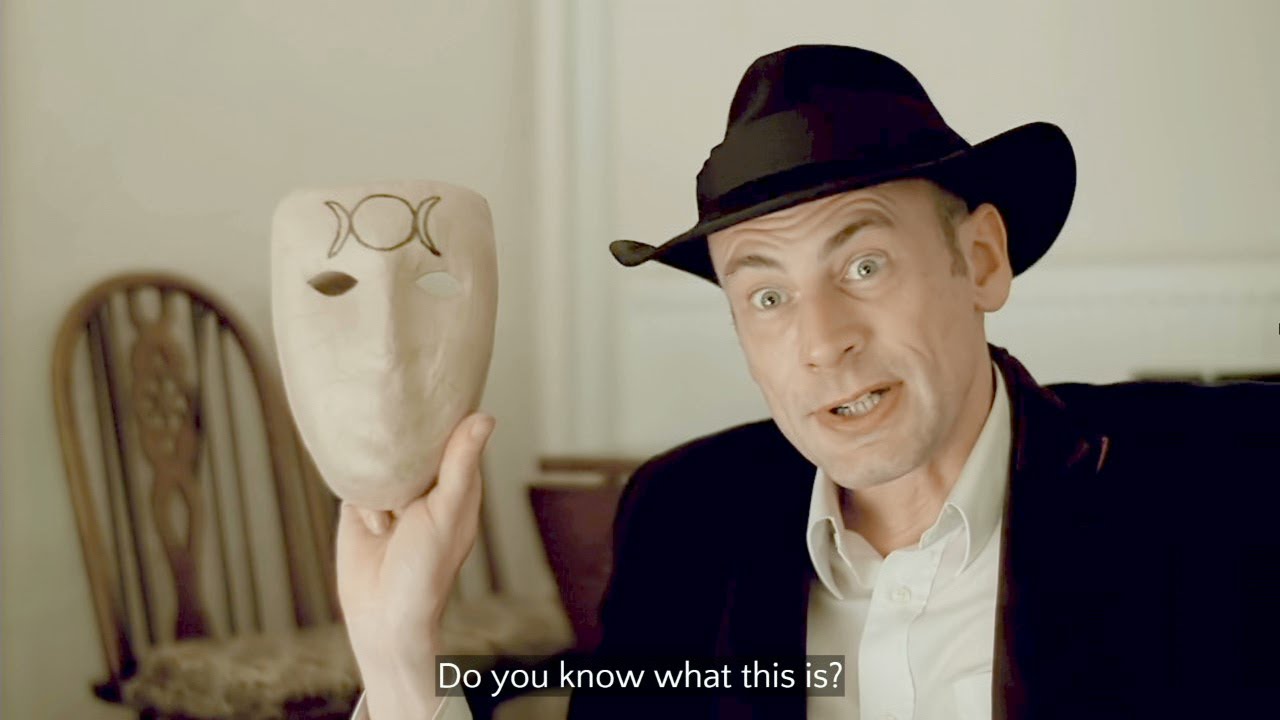 This guy has the best faces.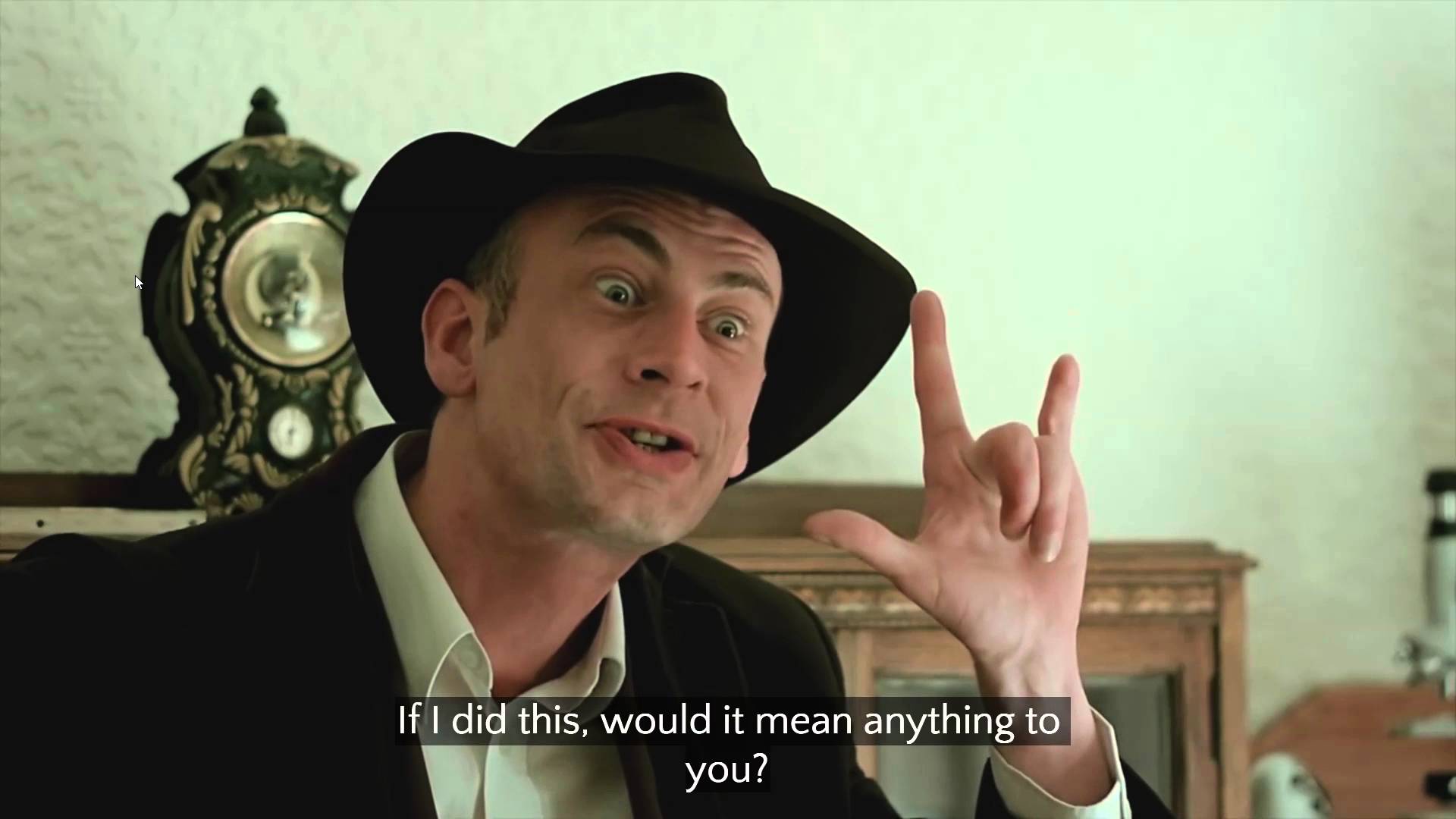 Seriously the game is worth playing just for this
18. Resonance
Resonance gameplay
Resonance starts off with a particle physicist dying unexpectedly leaving his destructive technology up for grabs. Unlike a lot of other detective games out there, this game allows you the option of experiencing the action from four different characters. In the game, they have to work together to prevent a dangerous organization from getting hold of the technology and inciting a catastrophic disaster. There is a long and short-term memory system built within the game that allows for the creation of new mysteries to solve depending on your choices. If you explore the suspicions and memories of each character, then you're more likely to solve whatever puzzles you encounter and save the world.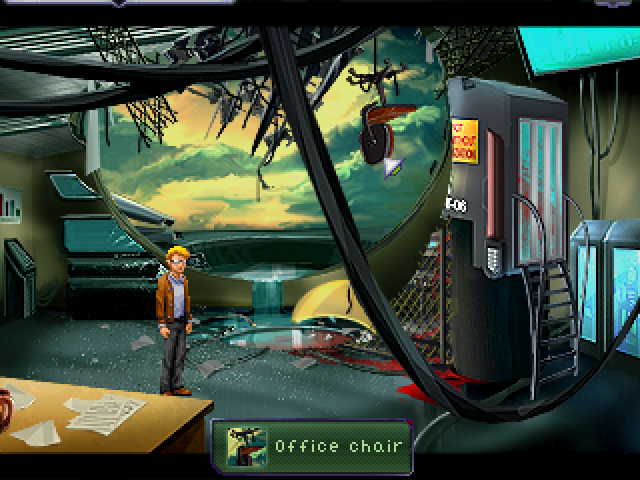 An office chair, really. Thank you Captain Obvious.
This looks like a really sad high school reunion.
17. Gemini Rue
No commentary gameplay
Set in the future, Gemini Rue will take you on a journey through the Gemini galaxy, a realm that is ruled by the nefarious Boryokudan. Space and film noir are mashed together in this epic, galactic, point and click adventure. This game gives you the option of playing from two characters, each on a different side of the galaxy. You can choose to either play Azriel Odin, an ex-assassin who has no choice but to seek help from his former employers in order to find his brother, or a man referred to as Delta-Six, who wakes up in a hospital with apparent amnesia.
In the game, characters buy and sell identities, find themselves in the midst of shootouts, and must solve dialogue-based puzzles to determine the ultimate fate of the galaxy.
He doesn't sound happy about more "grunts."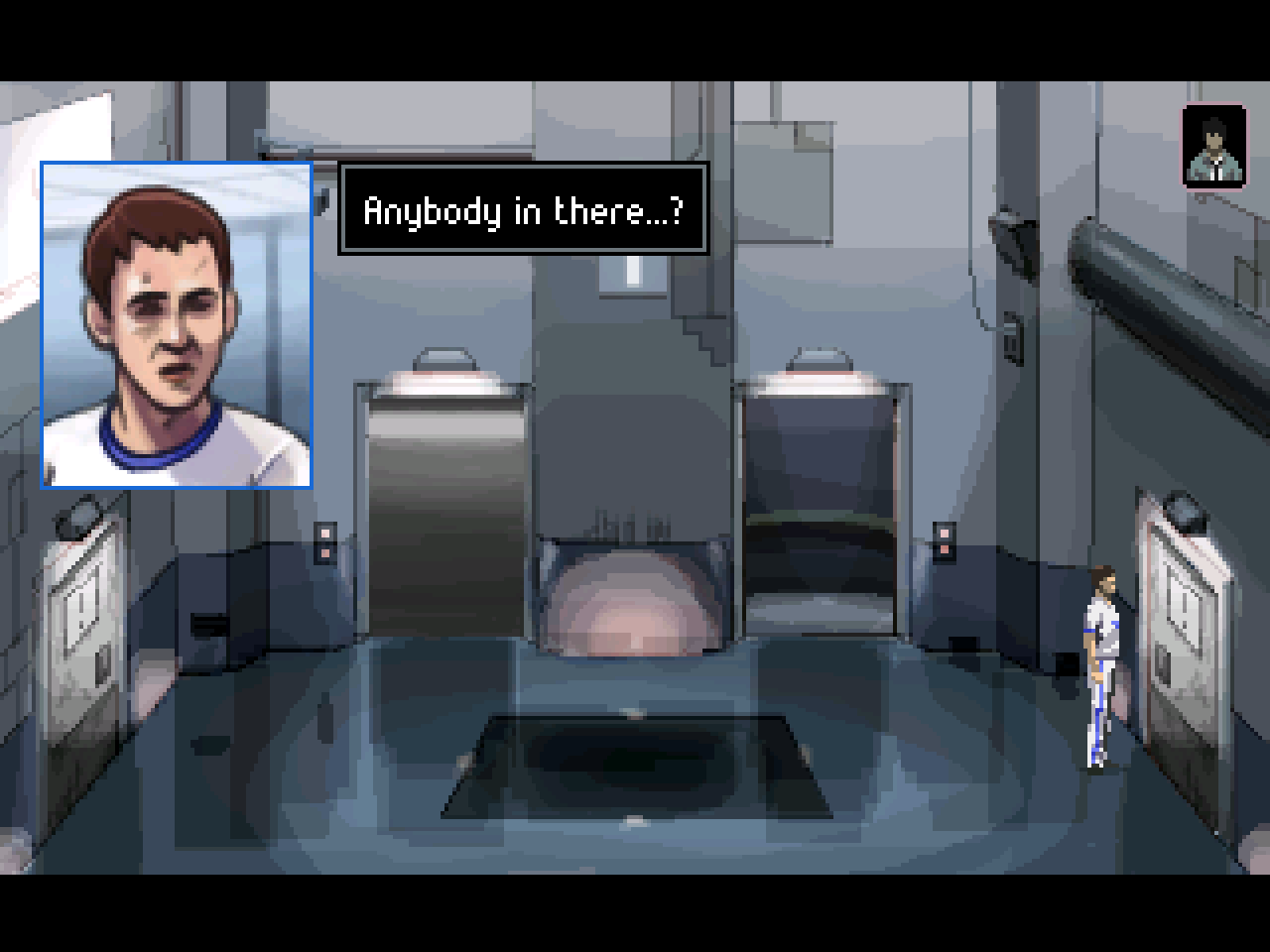 Do you really want an answer to that question?