Top 25 New Sci-fi Movies You Need To Watch in 2019
Updated: 07 Oct 2019 9:59 pm
The greatest science fiction movies of 2019.
What Are The Best Sci-Fi Movies of 2019?
For those of us who are fans of speculative fiction, 2019 promises to be a bonanza of sci-fi goodness, including quite a few new entries in the super-hero genre. Brand new story ideas and conclusions to long running series will all be released this year. Of course, not all attempts will be worth the price of admission to your local theater. So, to hopefully save you a few bucks, let's talk about the new releases that look most promising for a good time. Note that these are in no particular specific order (with one exception).
1. Alita: Battle Angel
James Cameron has wanted to bring this story to the big screen since way back in 2003 and finally, it has arrived. Based on the wildly popular "Gunn" manga series. From the minds that brought us Avatar, you can count on the digital effects to be top notch. See this on in 3D! Yet, despite the big budget, Alita: Battle Angel is a humble tale about a young woman trying to find her purpose and independence in a world fallen to ruin. A strong story and top notch CGI promise to make this one worth the price of admission.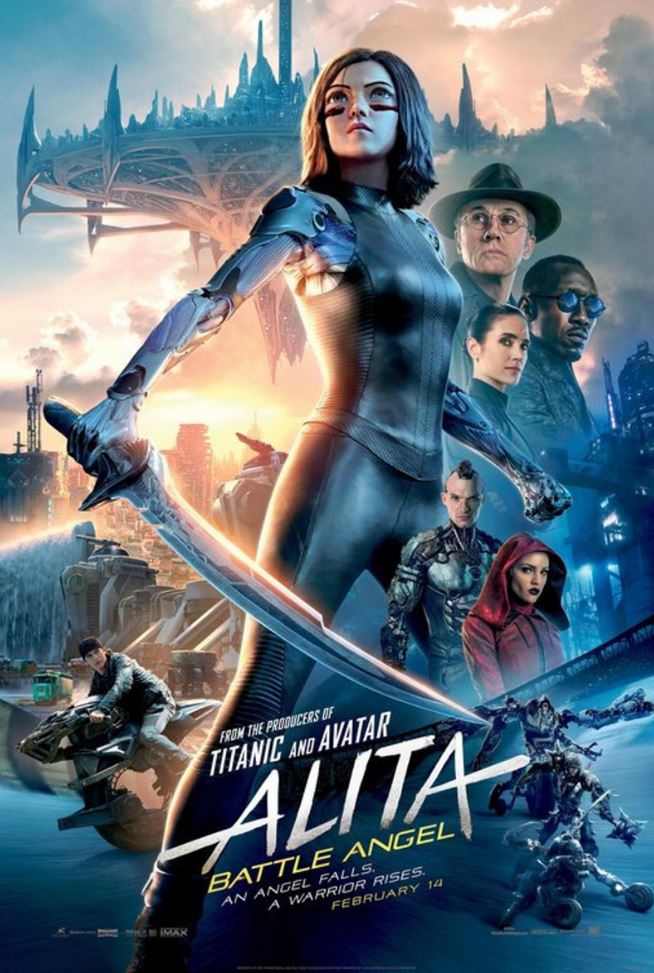 Possibly the final film from 20th Century Fox before the studio becomes subsumed by Disney.
2. Shazam!
Imagine yourself as a young, teenage boy who suddenly gains the ability to transform into a fully adult superhero. What could possibly go wrong? This film brings something to the DC cinematic universe that has been needed for a long time: comedy. Show up for the super hero action. Stay for the laughs.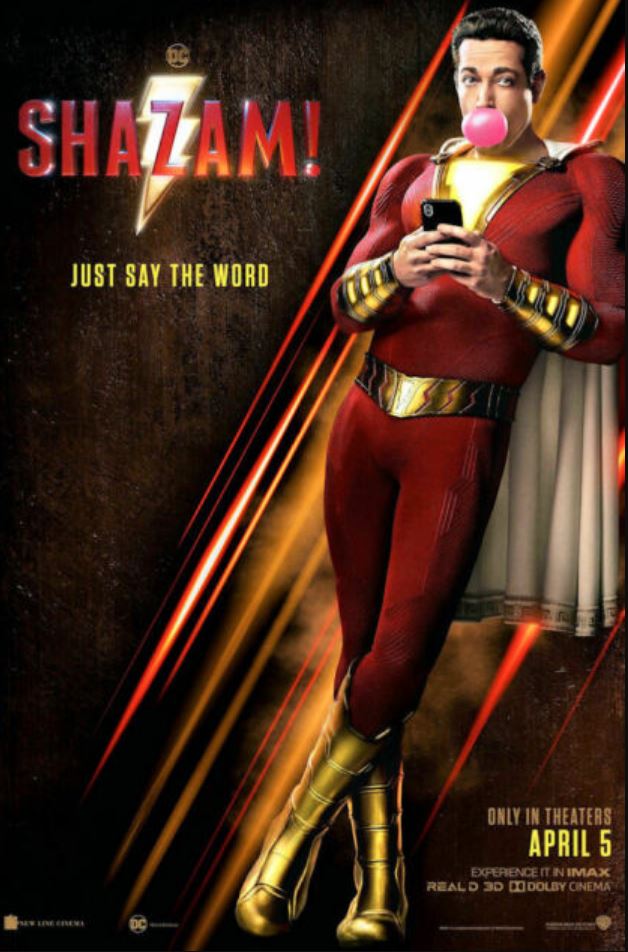 Shazam was originally called Captain Marvel until Marvel trademarked the name for their female super hero.
3. Captain Marvel
After the commercial success of Wonder Woman, Marvel is ready to throw their first female lead into the super hero movie ring and it looks like a strong entry. Samuel L. Jackson and Clarke Gregg return as agents Nick Fury and Phil Coulson. Indications are Captain Marvel might be Marvel's strongest hero yet. Expect the action quota to get ramped up to a next level in this new entry to the Marvel franchise!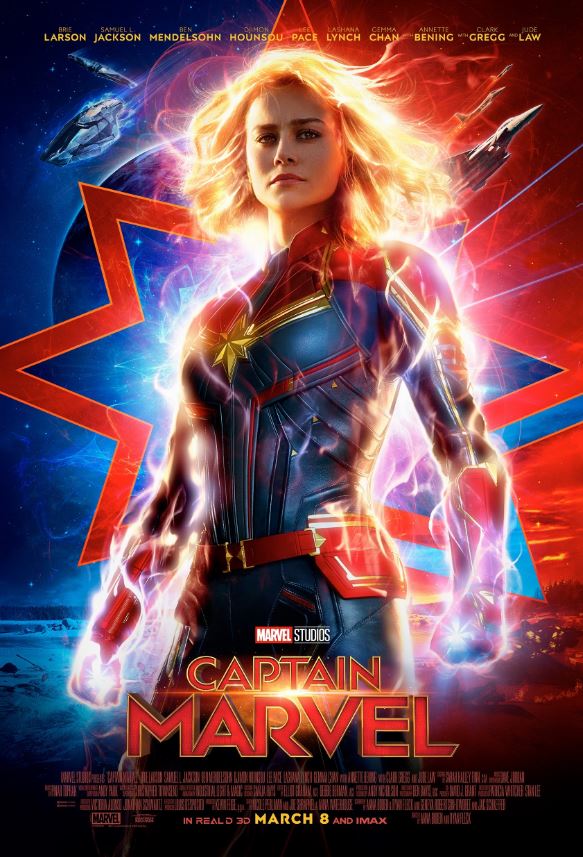 As a tribute to the late Stan Lee (who died before this movie was released), during the opening Marvel Studios sequence, various scenes of his past cameos from the Marvel Studios films are used in place of the Avengers characters.
4. Terminator: Dark fate
No official trailer yet
We don't know much yet about this reboot, but what we do know is very promising. It follows directly after T2: Judgement Day. James Cameron, who launched the entire franchise, is back on the team! This will be his first return to the series since T2 back in 1991, signaling a welcome course correction to the franchise.  Linda Hamilton and Arnold Schwarzenegger return in their original roles. For fans of T2, this is the sequel we have been waiting for.
No official movie poster yet
Tim Miller, the director of Deadpool (2016), has been chosen to direct this movie.
5. Dark Phoenix
If you are an X-men fan, you will remember the Dark Phoenix story as one of the best, and darkest, the series had to offer. Intended as the twelfth (!) installment on the series, and a sequel to X-Men: Apocalypse, this film also represents an official "passing of the torch" from the original cast to the new. Most notably being the first film without Hugh Jackman reprising the role of Wolverine.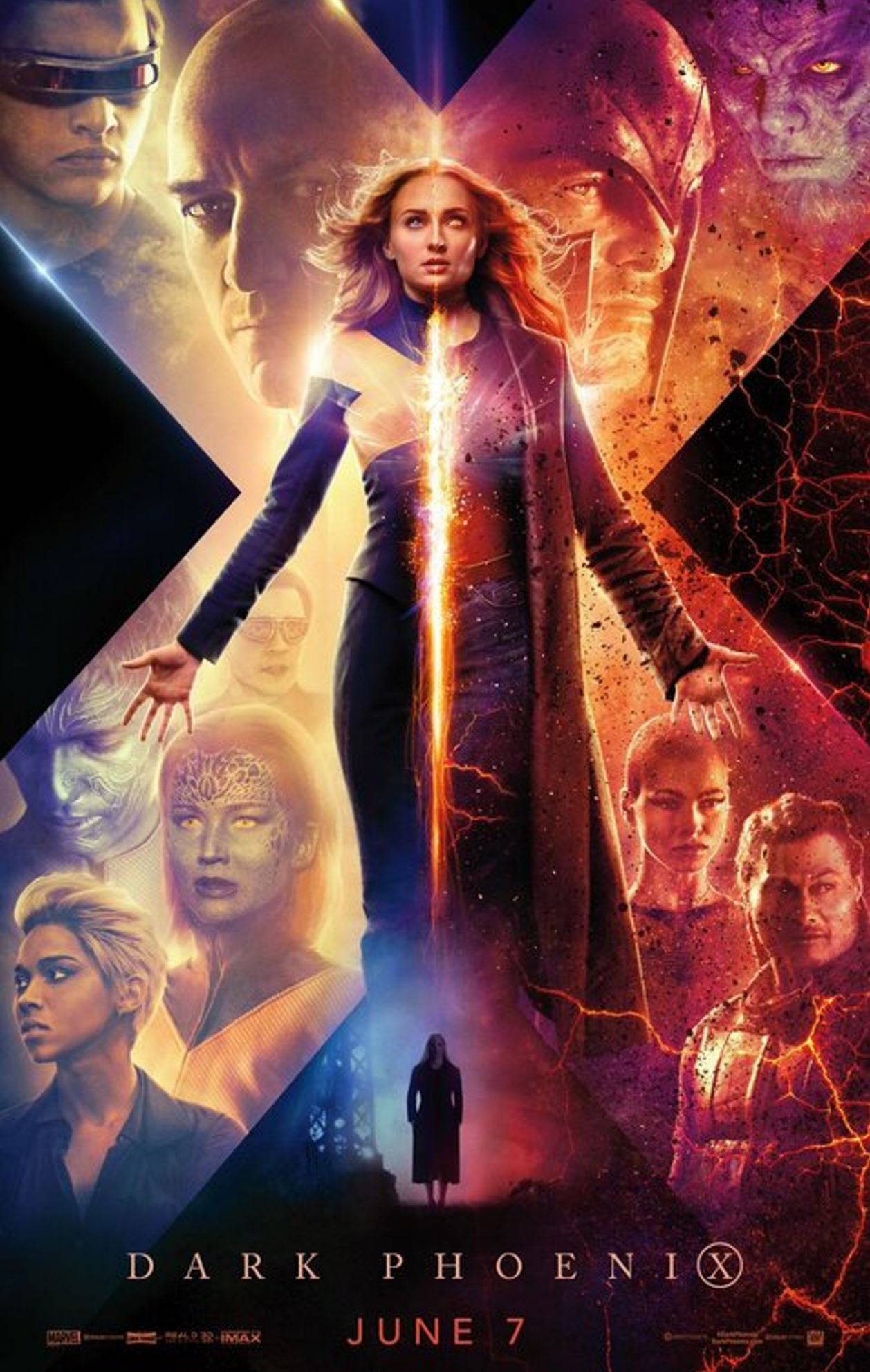 The film will take place in 1992, the year the X-Men comics were relaunched with new costume designs and a new cartoon show, X-Men (1992).
6. New Mutants
Though this is the thirteenth entry in the X-Men franchise scheduled to be released six months after Dark Phoenix, don't let that fool you. New Mutants promises to bring something wholly new to the super-hero movie tradition. This will be Hollywood's first take at a super-hero horror film! One of two this year, as you will see below. That alone makes this one a must-see.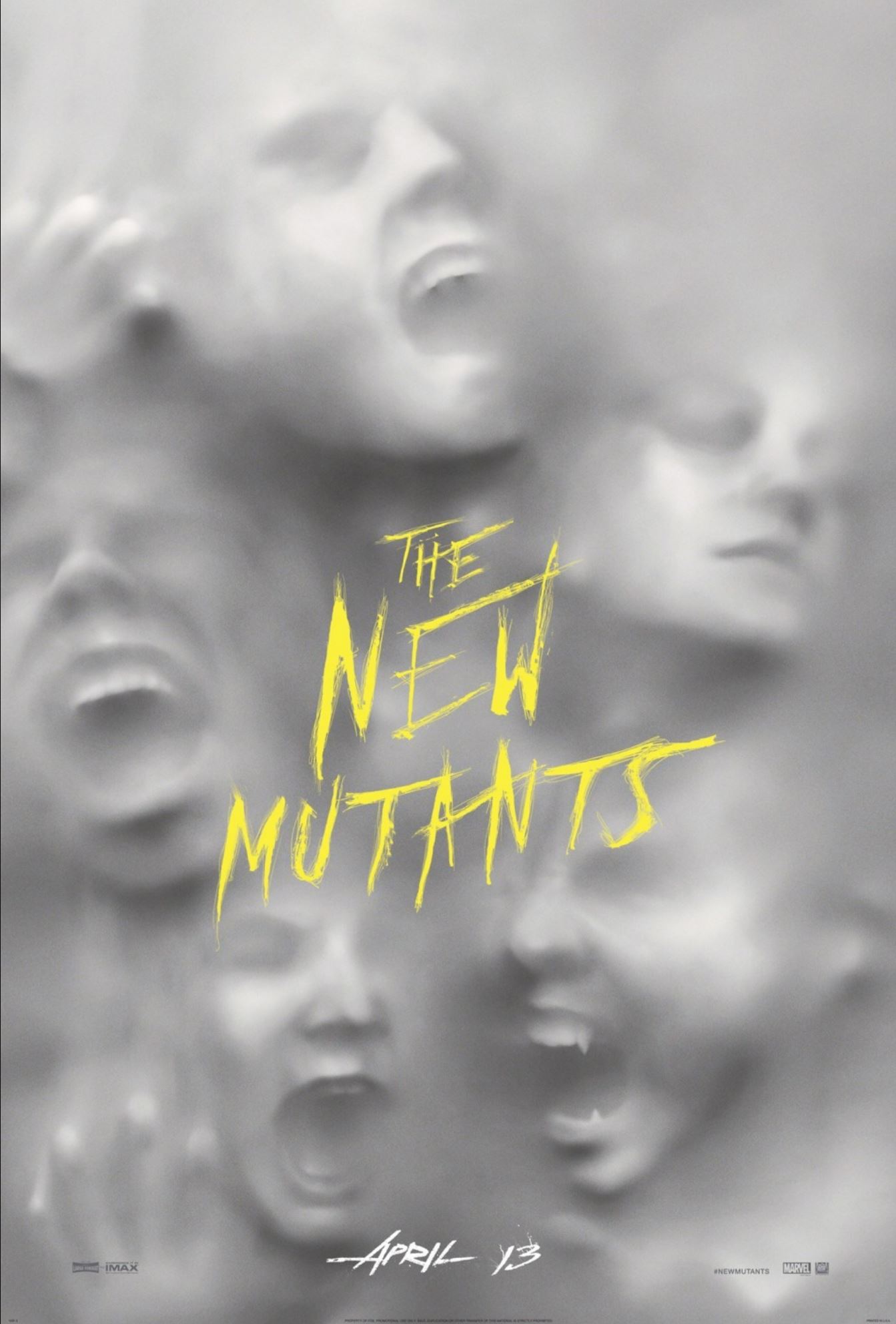 Director Josh Boone is a major X-Men fan and owns a large amount of their comics.
7. Godzilla: King of Monsters
A sequel to Godzilla (2014), this one promises to bring back the glory days of full-on monster battles, only with modern special effects instead of short men in rubber suits. Many elements of the original creature designs have been incorporated to give old fans like me a nod.  Look for the return of classic era beasties such as Mothra, Rodan, and King Gidhorah.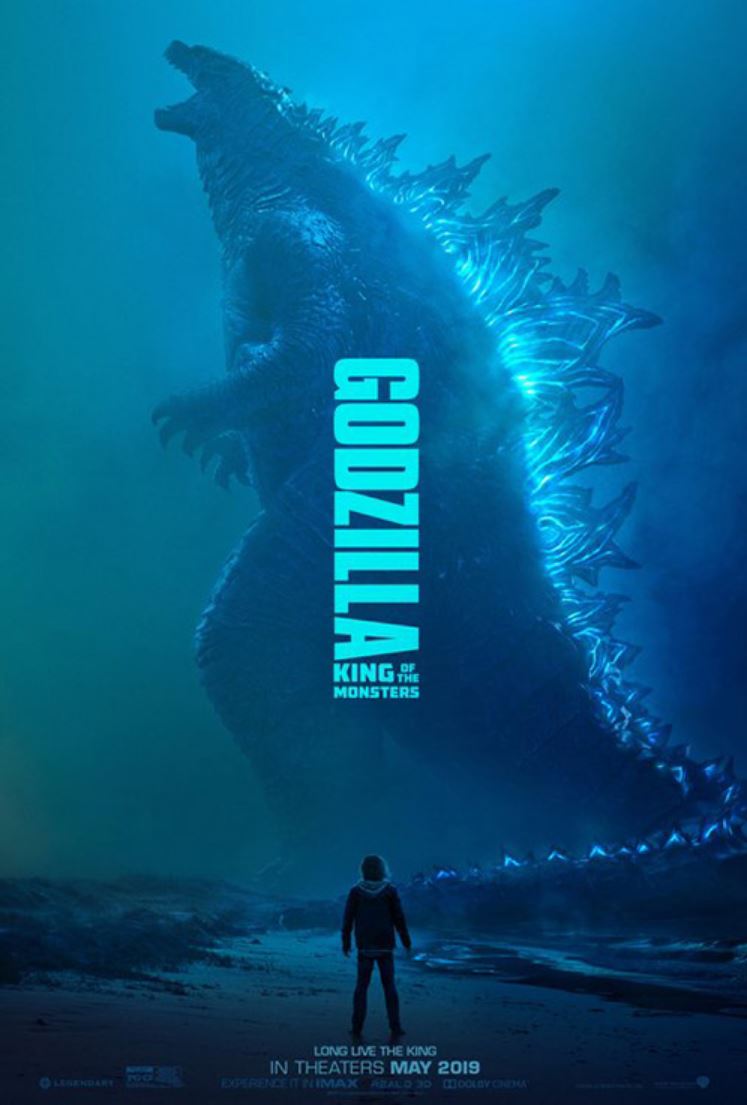 Godzilla: King of the Monsters is expected to set up the confrontation the big lizard will have with King Kong in the upcoming Godzilla vs. Kong film, set for release in 2020.
8. Gemini Man
No official trailer yet
Will Smith returns to the sci-fi genre as an aging assassin looking to retire but must go up against a cloned, younger, version of himself. A version who knows his every move. The concept sounds intriguing and Smith playing both the hero and the villain should be entertaining. Expect to hear that trade-mark snark in abundance as Will Smith disses on Will Smith.
No official movie poster yet
This is Jerry Bruckheimer's first film with Paramount Pictures since Days of Thunder (1990).
9. Hellboy
The original film by Guillermo del Toro was better than anyone expected it to be. With a new lead actor and modern special effects, here's hoping it can do it again with this reboot.  The film draws from a ton of Hellboy comic source material including The Storm, Darkness Calls, The Fury, and The Wild Hunt. Both humor and over-the-top action should be in no short supply!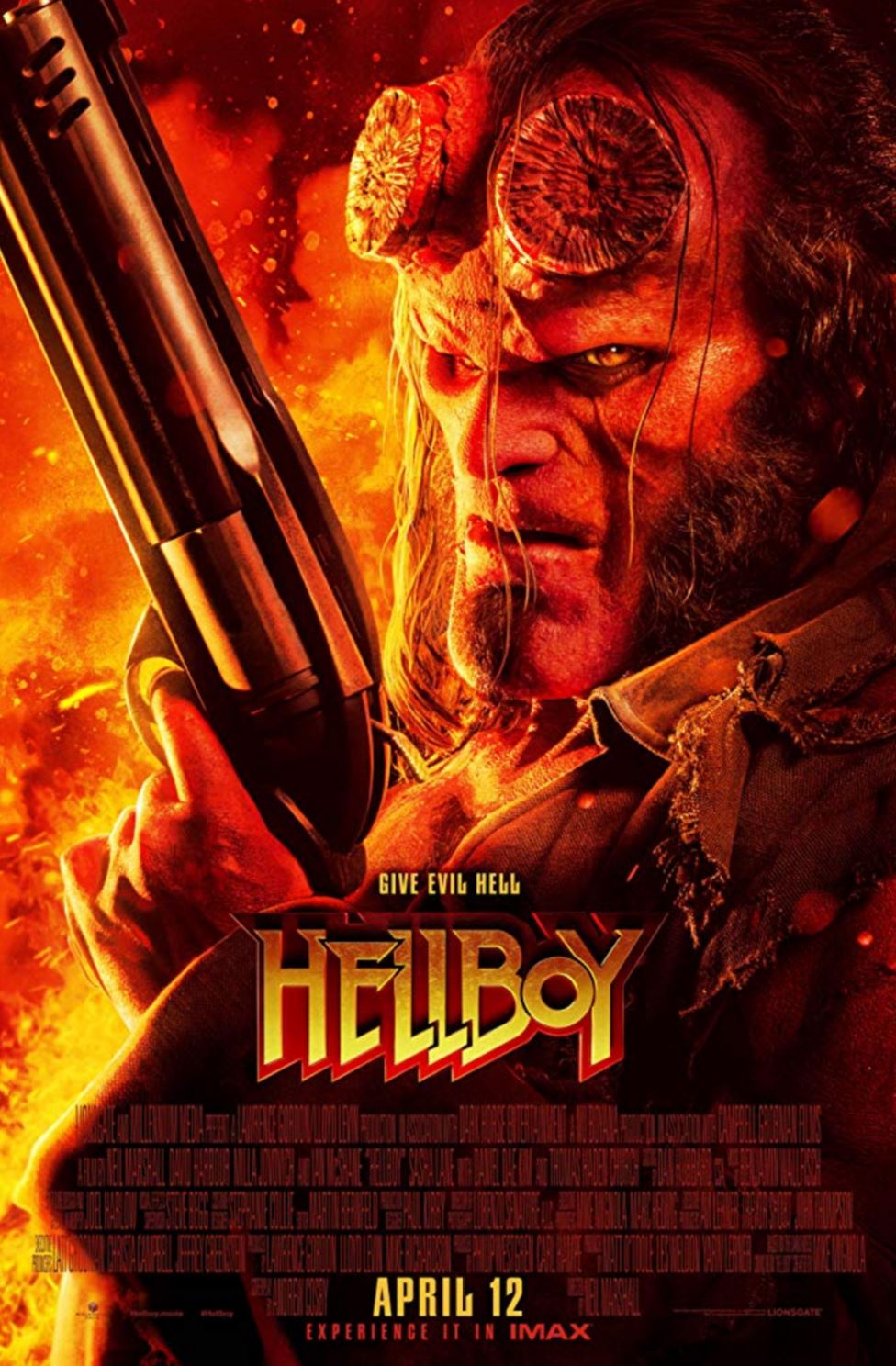 In February 2017 Guillermo Del Toro stated "Spoke with all parties. Must report that 100% the sequel will not happen."
10. Detective Pikachu
No, seriously. With Ryan Reynold's of Deadpool fame as the gruff, tough talking voice of Pikachu, and an interesting looking trailer, this film is just odd-ball enough to be a welcome change of pace in the summer Blockbuster release schedule. Take a break from "save the world" stories and see this for light-hearted fun.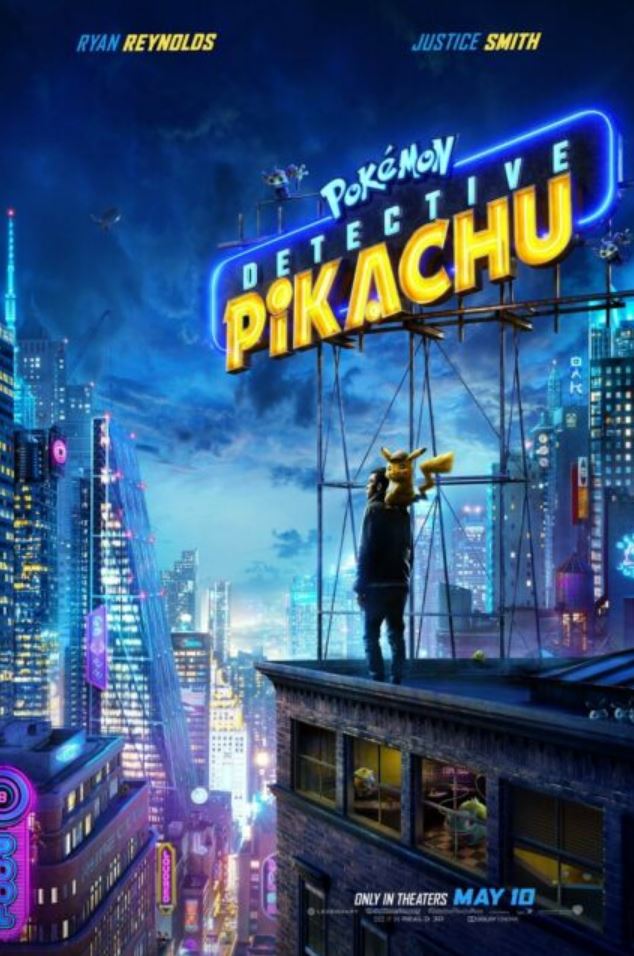 It has been said that the huge success of the Pokémon GO mobile game was the reason why the franchise was allowed to become a live action movie.
11. The Joker
No official trailer yet
Few villains are interesting enough to carry a film on their own. The Joker is one of those few. This is something of a passion project for lead actor, Joaquin Phoenix. This will also be the first film outside of the DC shared universe so expect surprises!
No official movie poster
The movie is meant to start a new company that will produce stand-alone DC movies.
12. Men in Black International
21 years after the first film, Chris Hemsworth and Tessa Thompson are the new... ahem… Men in Black in the fourth installment in the series. An entirely new team will hopefully revitalize the series with a transfusion of fresh energy and of course, wild, new, alien technology.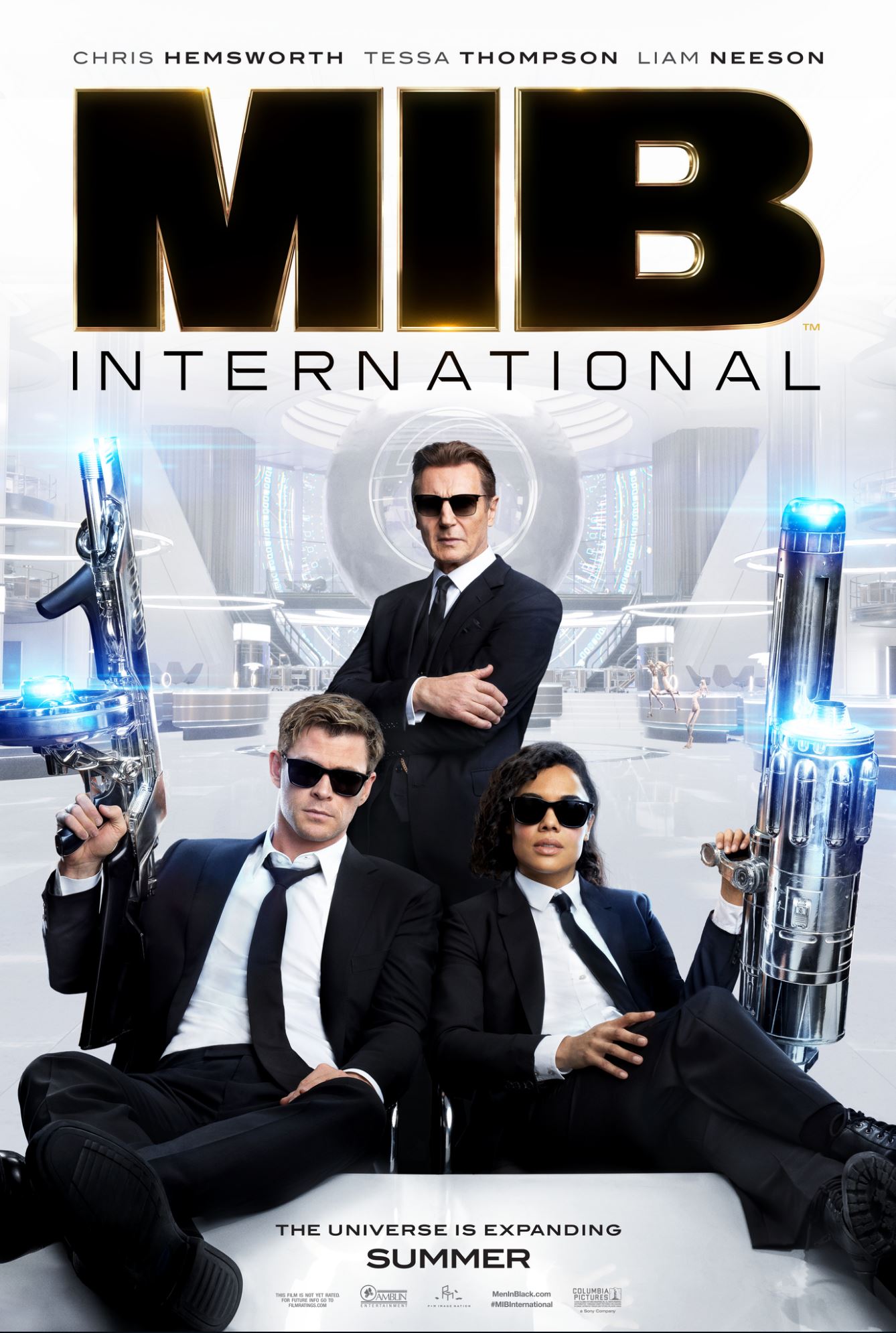 The film is a spinoff in the vein of Jurassic World (2015).
13. Spiderman: Far from Home
Spiderman: Homecoming was, arguably, the best version so far and this is a direct sequel. Spidey takes his adventures out of New York to London for this one to face Mysterio. Nick Fury makes an appearance to set events in motion. With the new iteration of Spidey firmly established, this film looks ready to pull out all the stops and go full on crazy, wall crawling, web spinning, fun.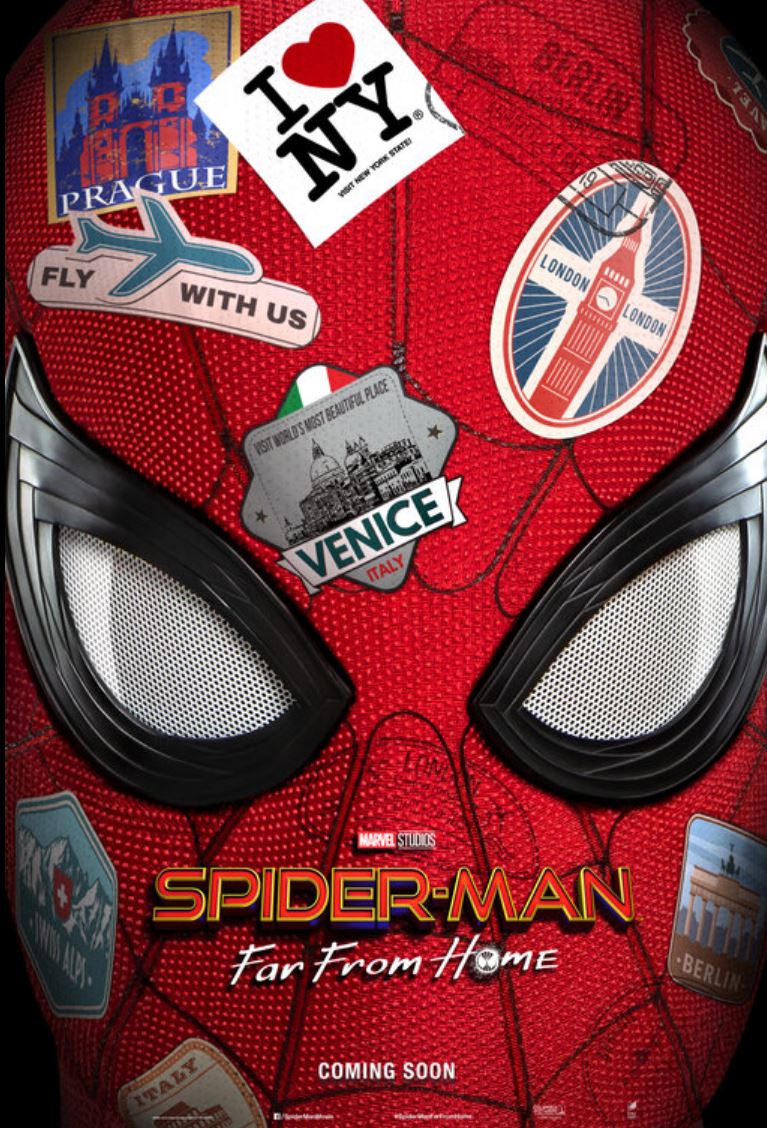 Jake Gyllenhaal is the third Zodiac (2007) actor to join the Marvel Cinematic Universe after Robert Downey, Jr. and Mark Ruffalo.
14. Ad Astra
No official movie trailer yet
Roy McBride travels across the solar system on a hunt for his father who vanished into space twenty years ago. Brad Pitt and Tommy Lee Jones bring some star power to the first true, old school, sci fi movie of the year. Director James Gray has said that he intends for the film to feature "the most realistic depiction of space travel that's been put in a movie. "and that "space is awfully hostile to us." Look forward to an intense two hours. 
No official movie poster yet
The title means "to the stars" in Latin. It is often used as a shorthand for "per aspera ad astra" (through hardships to the stars).
15. Glass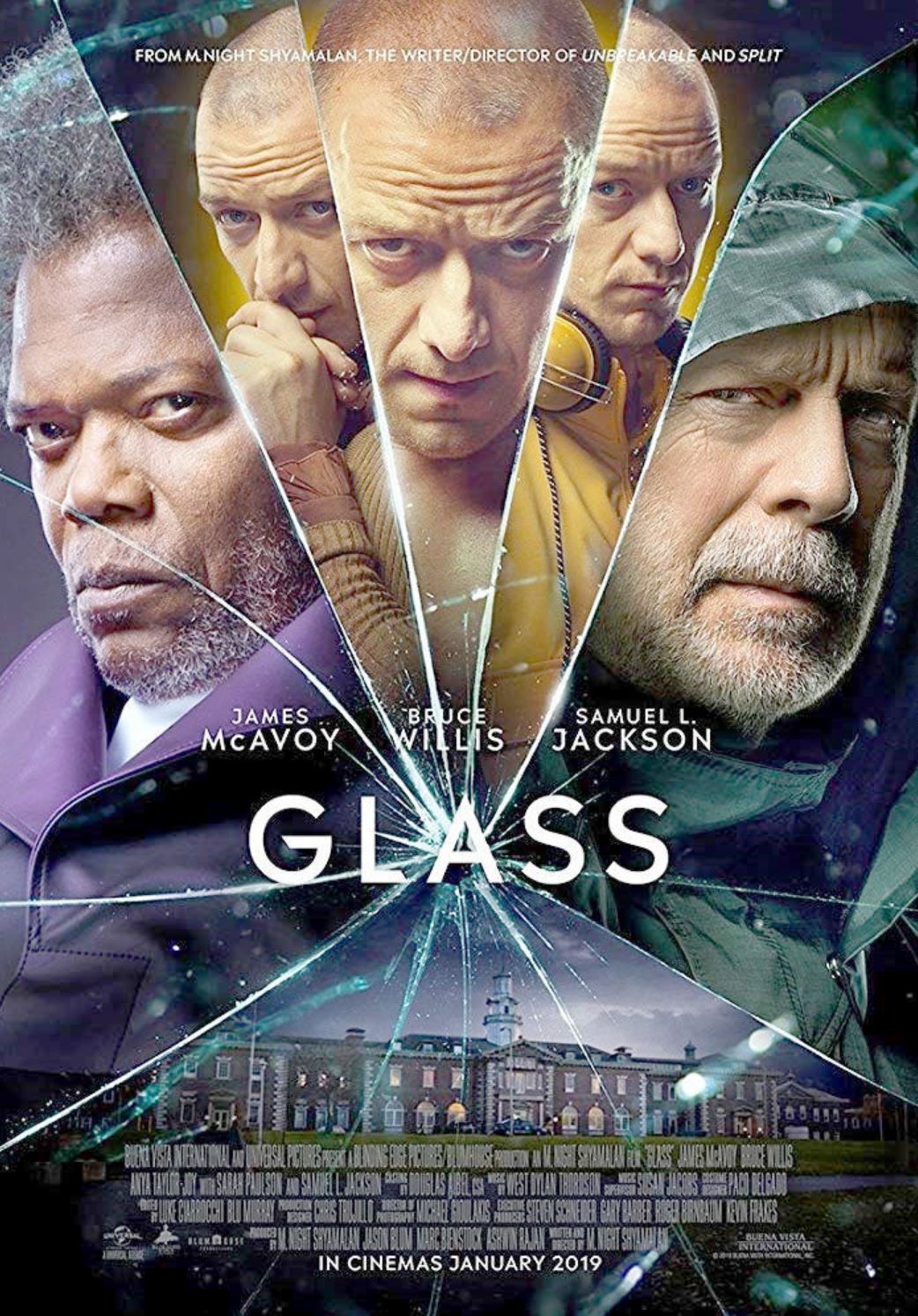 James McAvoy based one of his 23 personalities on a young Saoirse Ronan, who he worked with on Atonement (2007).
16. IO
This one is a Netflix production rather than a cinema release. It is a haunting tale of two strangers, the last people on earth, and their attempt to survive long enough to escape a dying world. While certainly sci-fi, it is also a very human interest story of two people fighting against very long odds to survive the end of the world.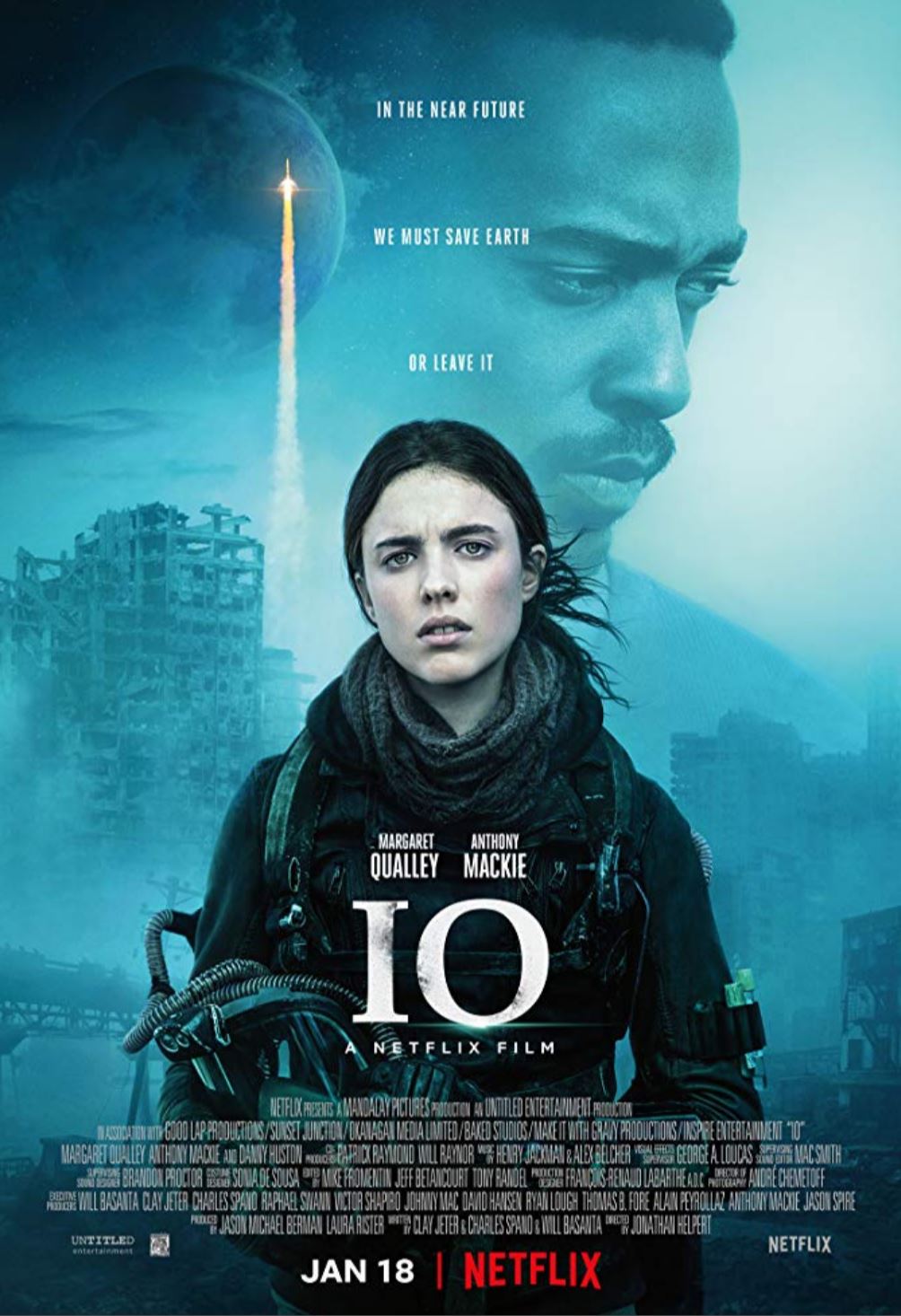 IO was the original title of Outland (1981) but at that time testing showed people read the name Io as 10, and so the name was changed.
17. Chaos Walking
No official trailer yet
Starring Tom Holland from Spiderman fame and directed by the creator of Edge of Tomorrow, Doug Liman, this one looks to be one of the more original ideas in sci-fi this year. Based on a book series by Patrick Ness, settlers on a new world contract a virus called "the Noise" that inflicts visions of other people's thoughts. Two people fight to find a solution in a world where no secret is safe.Just the idea of having no private thoughts is enough to make me want to see more of this twisted tale.
No official movie poster yet
18. Iron Sky: The Coming Race
Chaos Walking is not the only original idea in 2019. I got only three words for you about this one: Nazis and dinosaurs! Expect over-the-top action and you won't be disappointed! This one is a sequel to Iron Sky from 2012.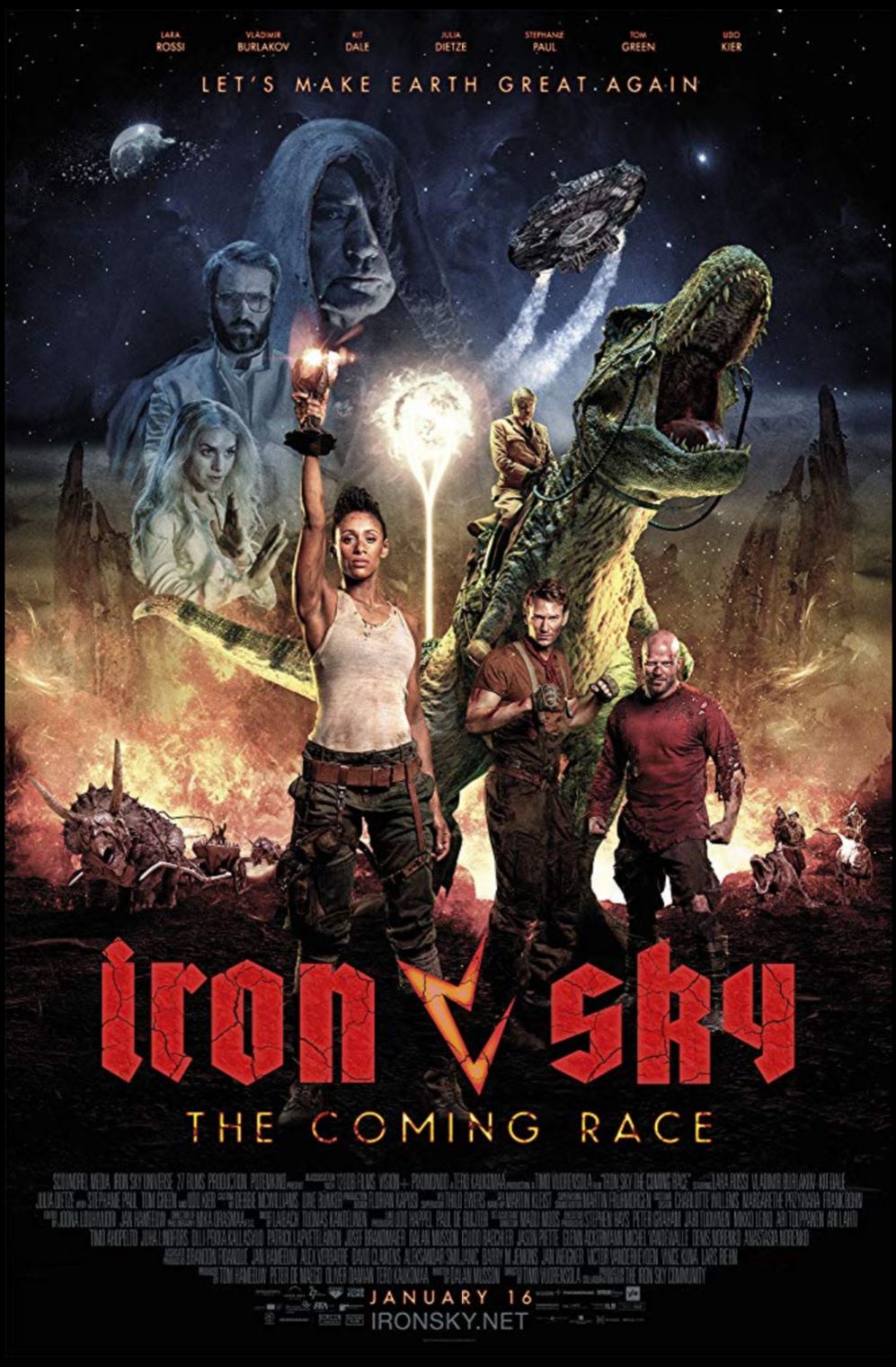 The movie took almost 5 years to make.
19. The Last Boy
At the end of the world, a young boy is sent out to find a place that grants wishes for his sick mother.  While set in a post-apocalyptic world, this one promises a different movie journey. Based on the works of 13th century Sufi mystic and poet, Rumi, The Last Boy promises less death and mayhem and more of a spiritual take on the Hero's journey. If you're looking for a date movie that isn't a rom-com, this might just be the one.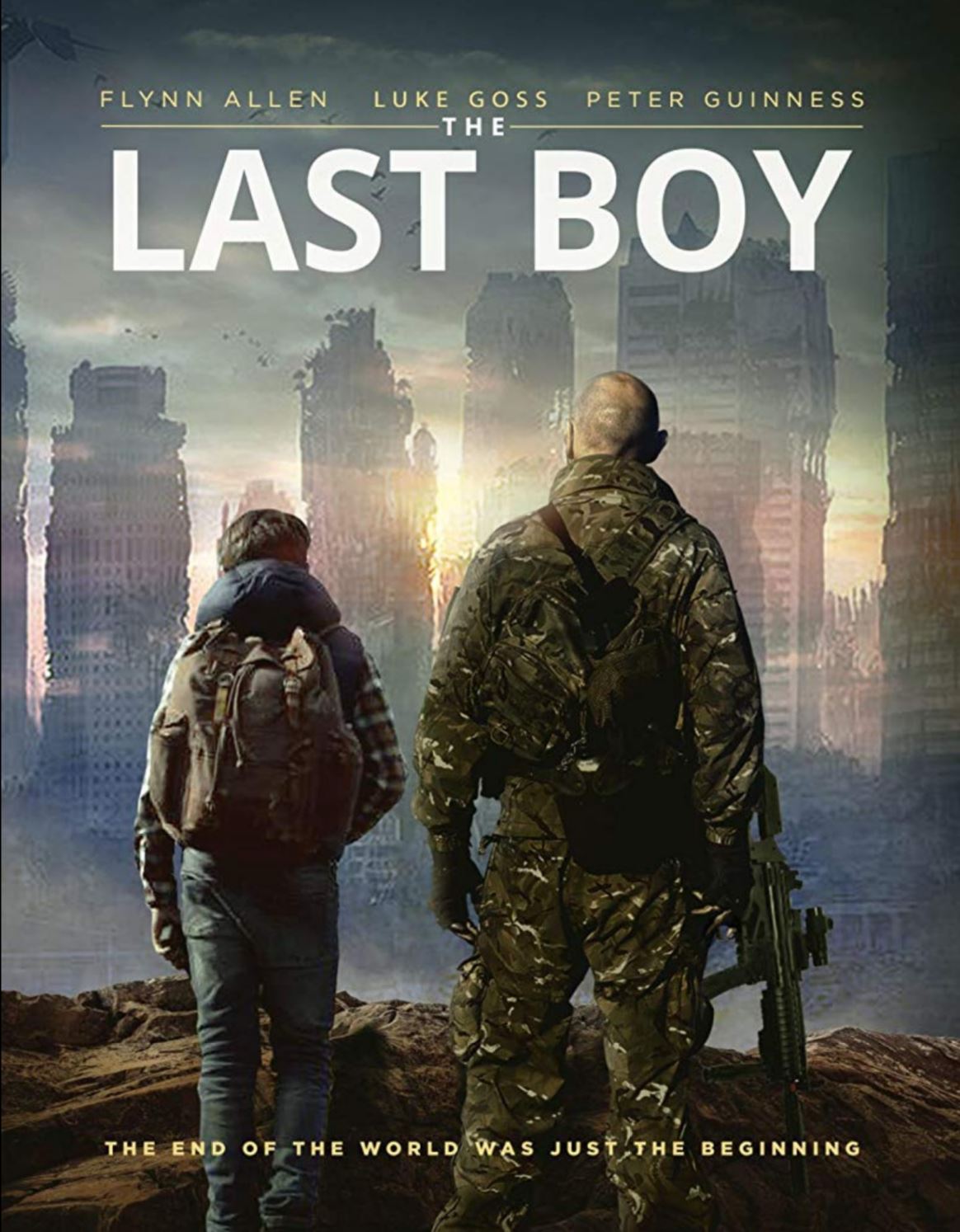 When Jay & Jesse are first talking in the kitchen, they have candles for light, suggesting no electricity, however, you can clearly see the green clock on the oven is functioning.
20. Doom
No official trailer yet
From writer/director Tony Giglio, this is effectively a reboot of the 2005 film, based on the long running video game series. No spoilers here. Expect to get your fill of gunfire, explosions, and other creative forms of gratuitous violence.
No official movie poster yet
21. Captive State
Nearly a decade after alien occupation a young boy chooses to stand up and fight back to be free again. Set in a dark Chicago neighborhood, Captive State promises an intense drama against a sci-fi background. If you liked District 9, then this should be your cup of tea.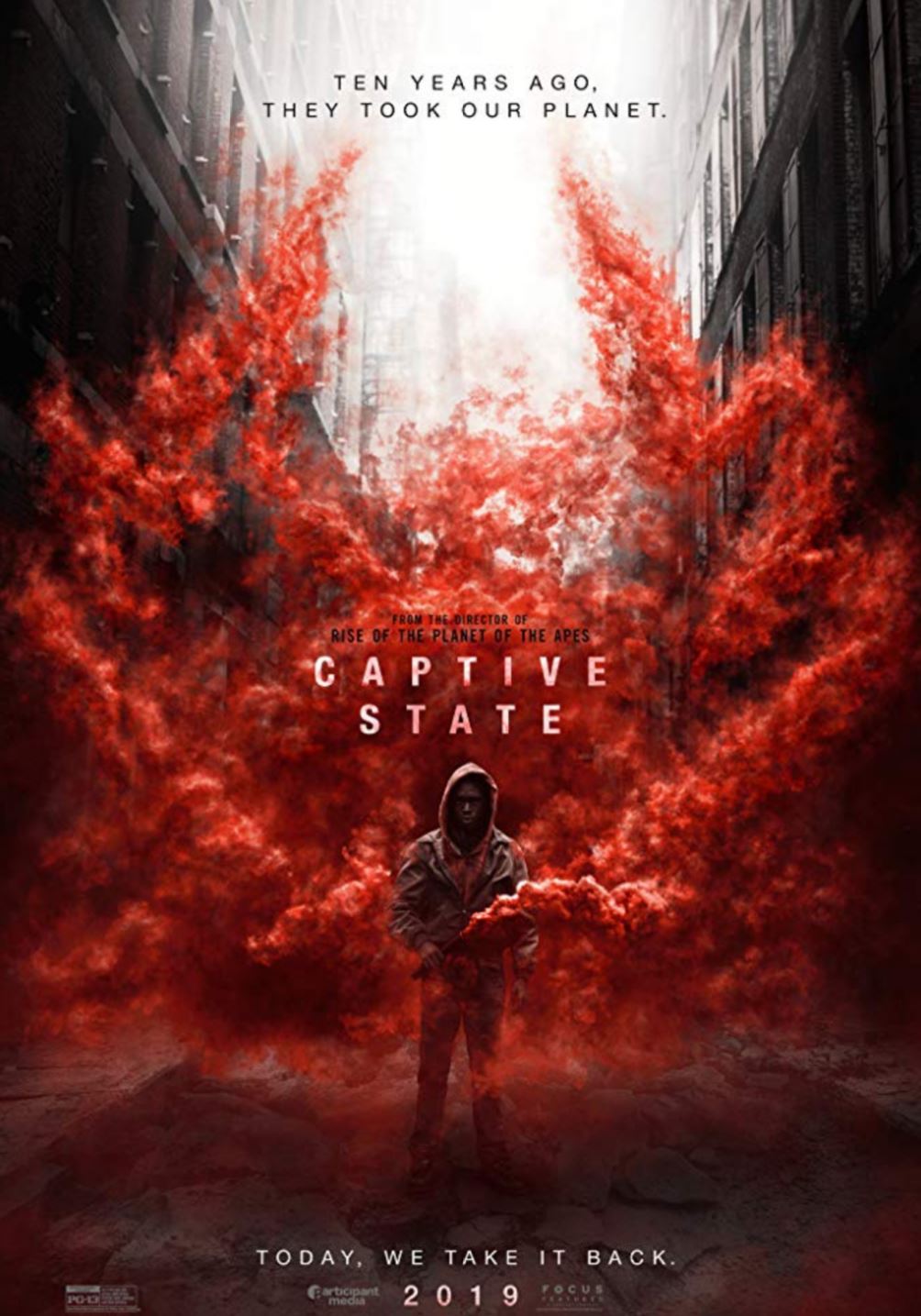 Rupert Wyatt left Gambit (2020) to complete this movie.
22. Replicas
Keanu Reeves returns to sci-fi as scientist who is an expert in cloning. His family dies. You know what comes next. Replica is a dark exploration of the lengths we will go to for those we love. If you have ever imagined what you would do to bring back someone you lost, then this is the film to watch.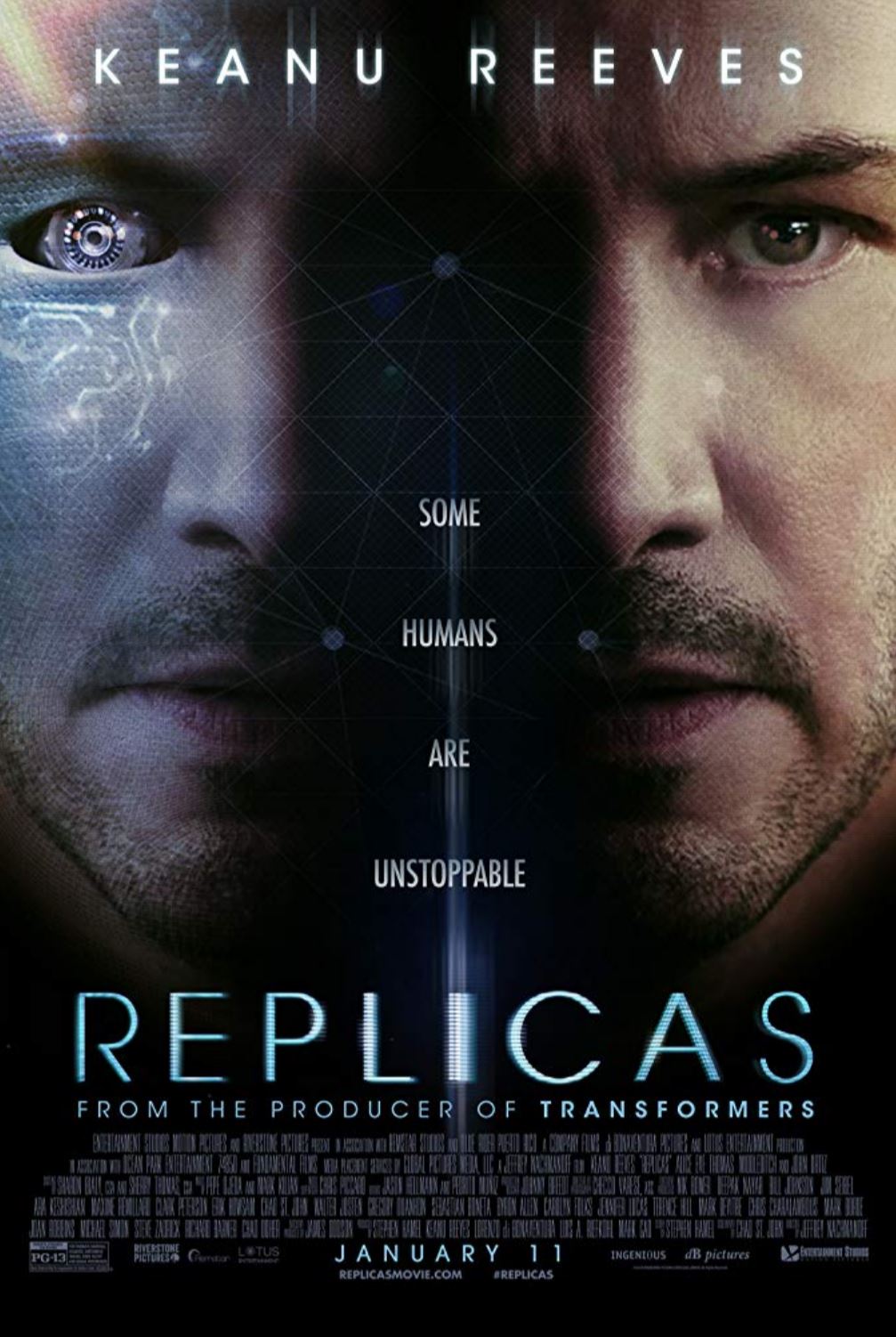 The story and screenplay for Replicas was developed at Keanu Reeves and Stephen Hamel's production company, Company Films. Hamel writes the majority of all the stories produced there.
23. Brightburn
This one explores the super-hero genre from a horror, rather than heroic, perspective. An alien child crash-lands on earth. When his power is awoken, so too is something evil inside him. Gives a whole new (and terrifying) spin on this trope of "gods among us".
No official movie poster yet
Shocker Fact 
Brightburn is, quite literally, a horror take on the Superman mythos.
24. Star Wars: Episode IX
No official trailer yet
The final chapter of the new trilogy, directed once again by J.J. Abrams. Finally, we (hopefully) get to have our questions answered in true, full color, Star Wars fashion.  For many, this is the premier Sci-Fi movie to come out in 2019. However, for my money, that distinction belongs to another.
No official movie poster yet
Security was so tight during filming, Mark Hamill said it was "like being in the CIA."
25. Avengers: End Game
This is it. My number one pick. After twenty movies over the last twenty-one years, after a vast array of stories and characters, this is the one that wraps them all up. This is the conclusion we all signed up for with the first Iron man movie way back in 2008. The end of an era. Cannot hit the theaters soon enough!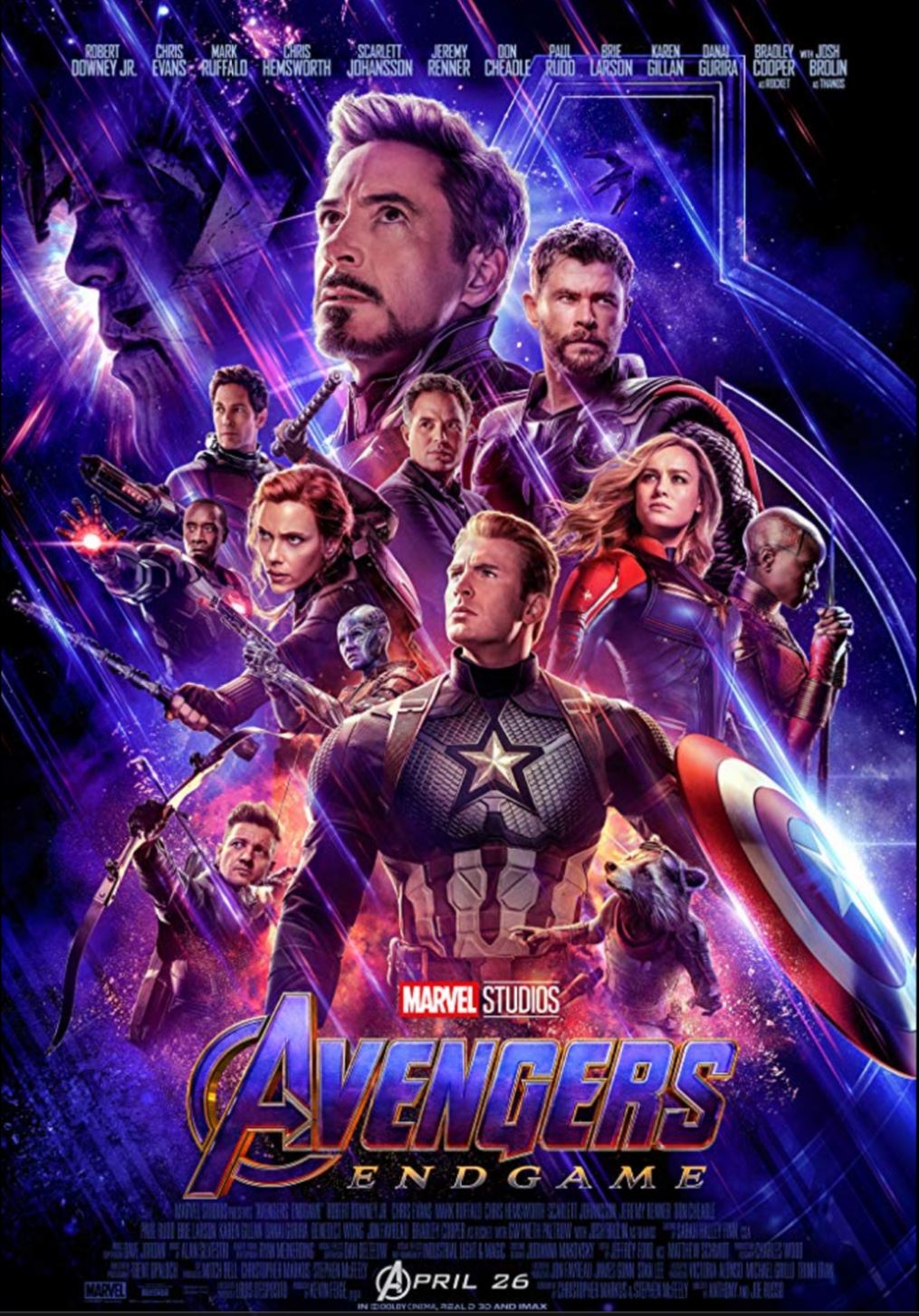 The first official trailer for the movie broke the record for the most views in 24 hours, reaching 289 million views across all sites the trailer is watchable on (YouTube, Twitter, Instagram, etc.) and topping Avengers: Infinity War (2018)'s trailer record of 230 million in 24 hours.