Top 50 Best Skyrim Cosplays (Most Beautiful Skyrim Cosplays)
Updated: 07 Oct 2019 9:59 pm
50 Skyrim Cosplays For You To Enjoy
Since the initial release of Elder Scrolls in April of 2014, characters from ESO have continued to inspire some of the most eye catching cosplay around the world. Some, however, transcend above the normal expectations of cosplay. Here are the top 50 female cosplays that go above and beyond normal expectations.
50- Giulietta Zawadzki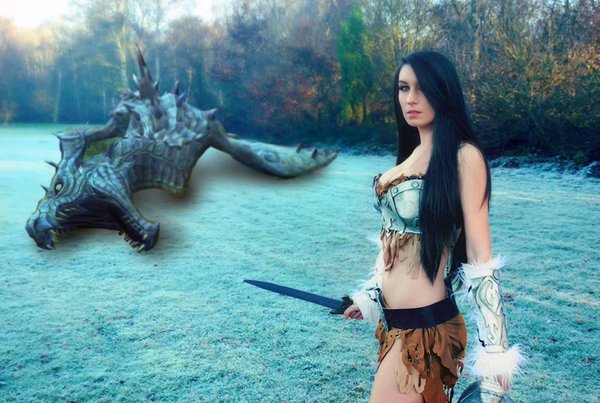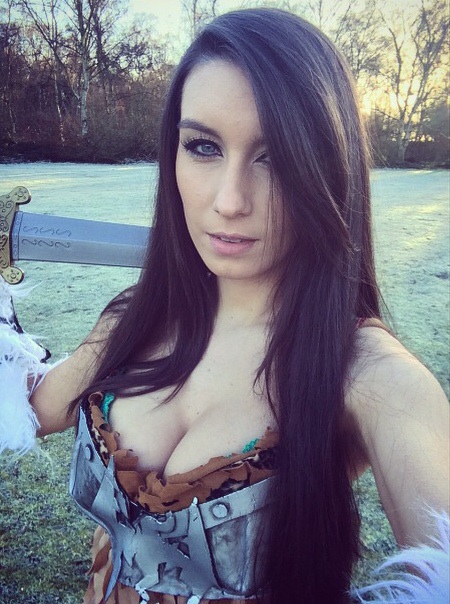 Cosplay by Giulietta Zawadzki
Giulietta Zawadzki's depiction of a Nordic warrior is very convincing. Even minute details like the rivets in her armor were considered. Native to Skyrim, a realm of The Elder Scrolls Online, the Nord are a strong and proud race of human. Determined to protect their own, they will not hesitate to run into battle. Giulietta illustrates this tenacity as she stands ready for anything. Her beauty shines through her tough exterior as she gauges her surroundings.
49- April Gloria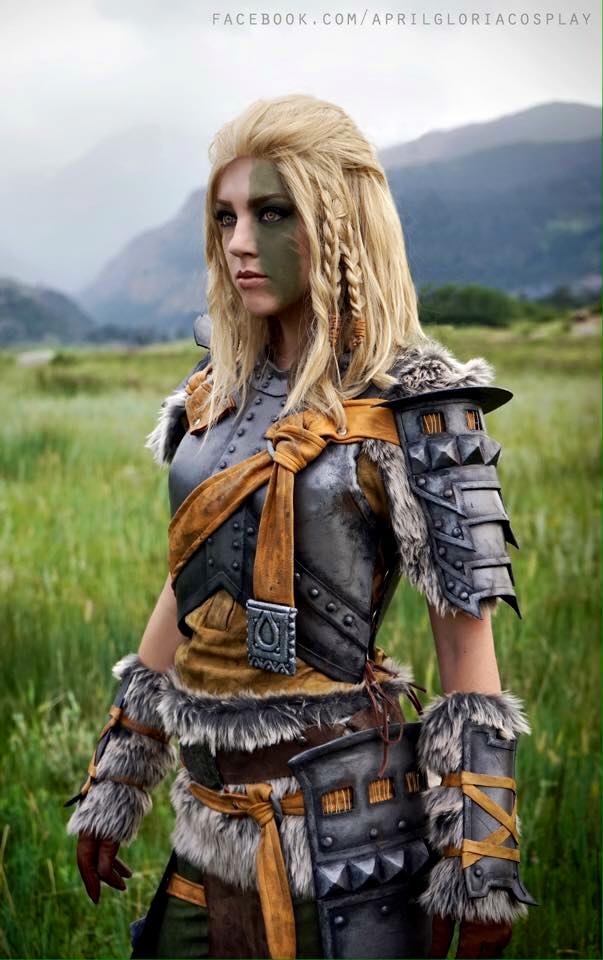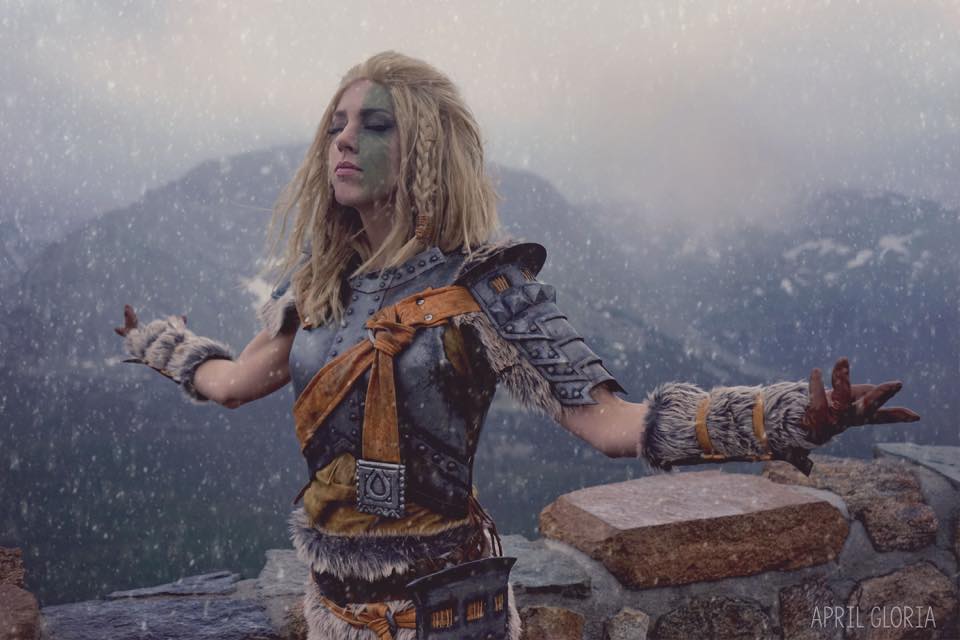 Cosplay by April Gloria
Here is one of the many cosplays by April Gloria. She is portraying Mjoll the Lioness. This Nord Vigilante has travelled vastly across Tamriel gaining Great wisdom and experiences throughout her travels. April shows a good connection to her character, showing that when it comes to this cosplay, she is Mjoll the Lioness.
48- Svetlana Quindt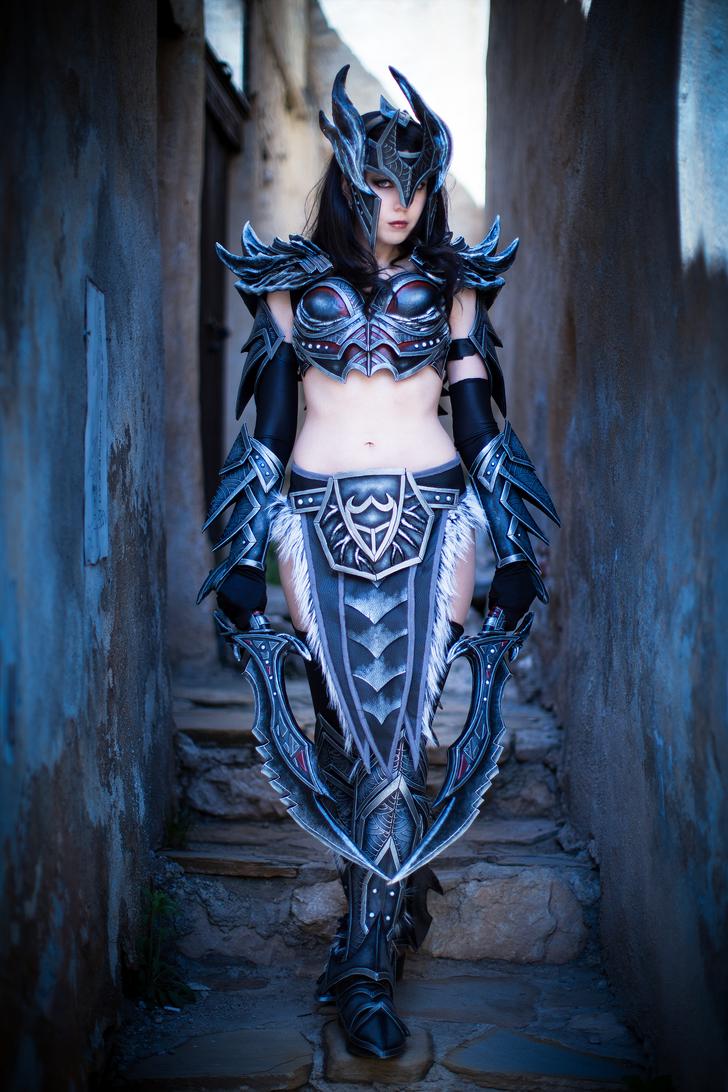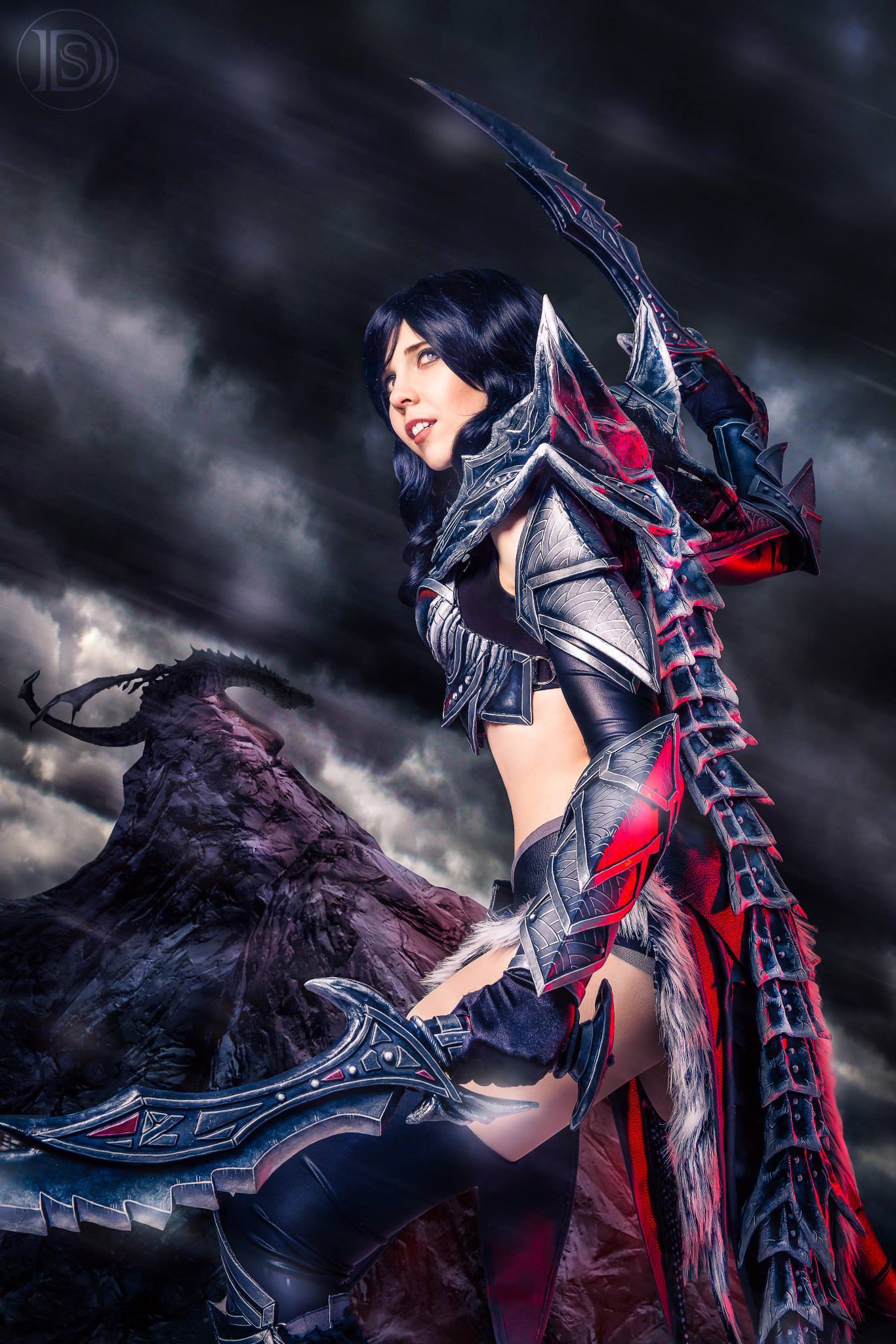 Cosplay by Svetlana Quindt
Next up, it's a Daedric themed night blade by Svetlana Quindt. With the right texture and quality, her gear really looks like she pulled it out of her ESO inventory, however, it's her stance and attitude that really pulls it all together. I have to say this is pretty awesome cosplay.
47- Jessica Nigri (Warrior)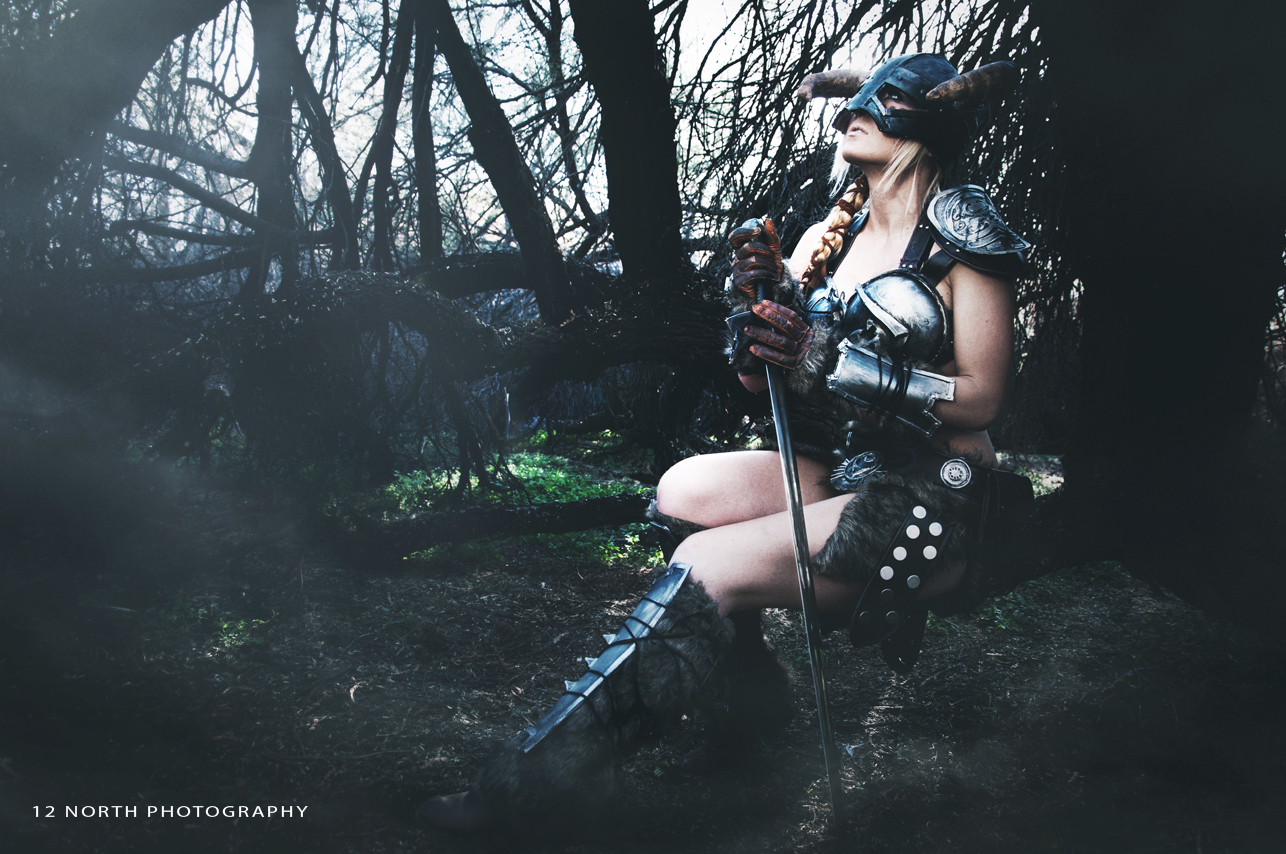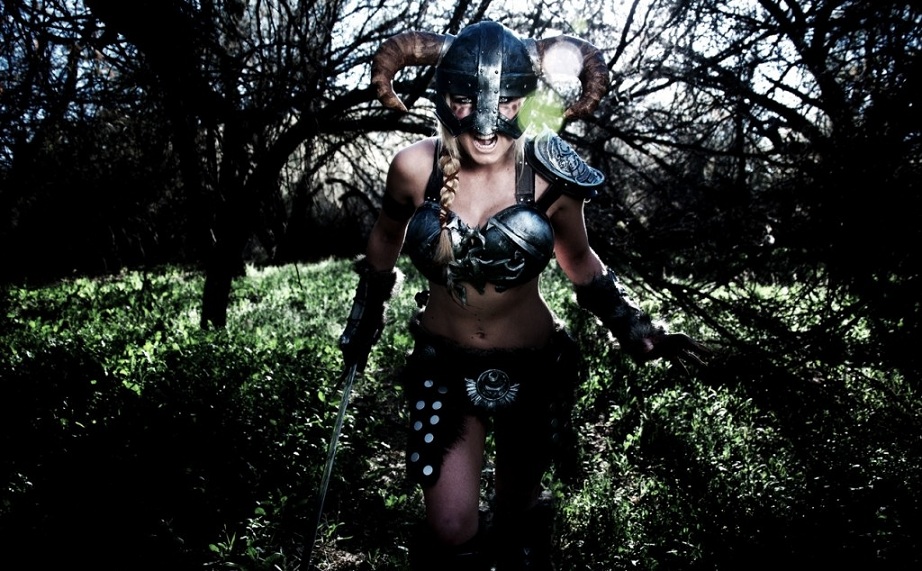 Cosplay by Jessica Nigri
A Breton warrior, demonstrated by Jessica Nigri, is ready for battle. As the battle commences, she charges with a battle cry. Jessica is displaying a lot of emotion in this cosplay that you won't see in the game, although, I know I have felt like this while playing ESO before. This was a great job of showing the heart of the gamer.
46- Jenifer Ann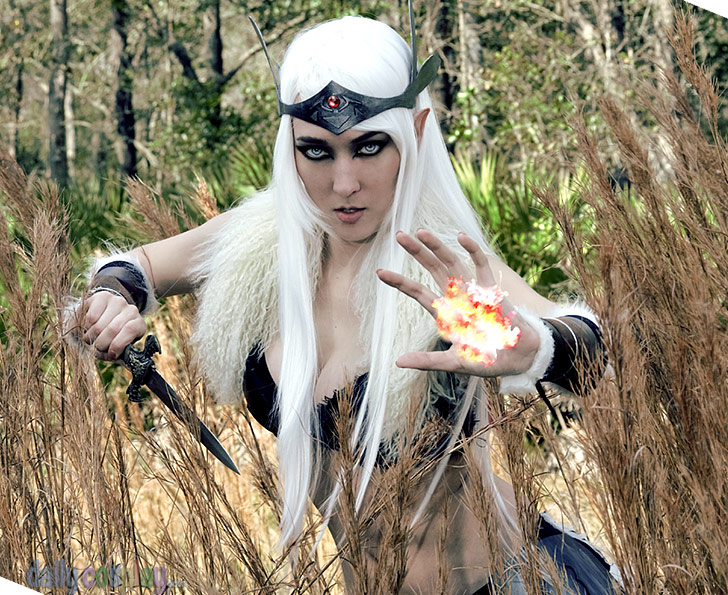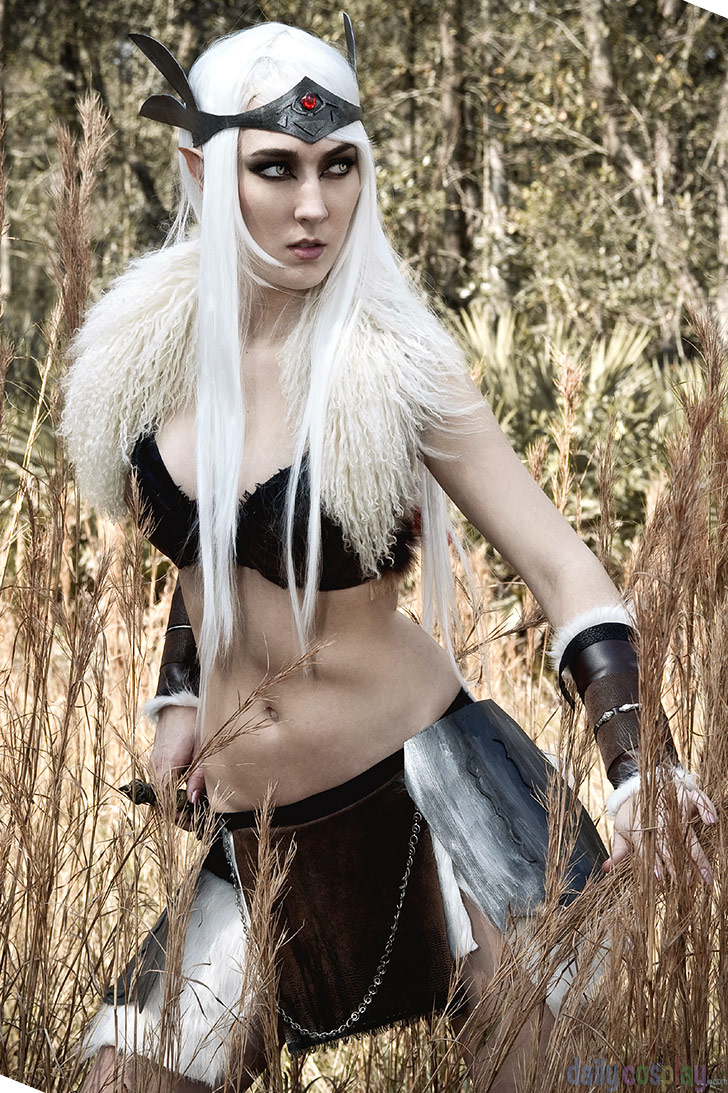 Cosplay by Jenifer Ann
Jenifer Ann holding number 46 on this list as she plays the part of a High Elf. She looks like royalty in her outfit. Staring in a trance, this High Elf looks like she is on some sort of critical mission.
45- April Gloria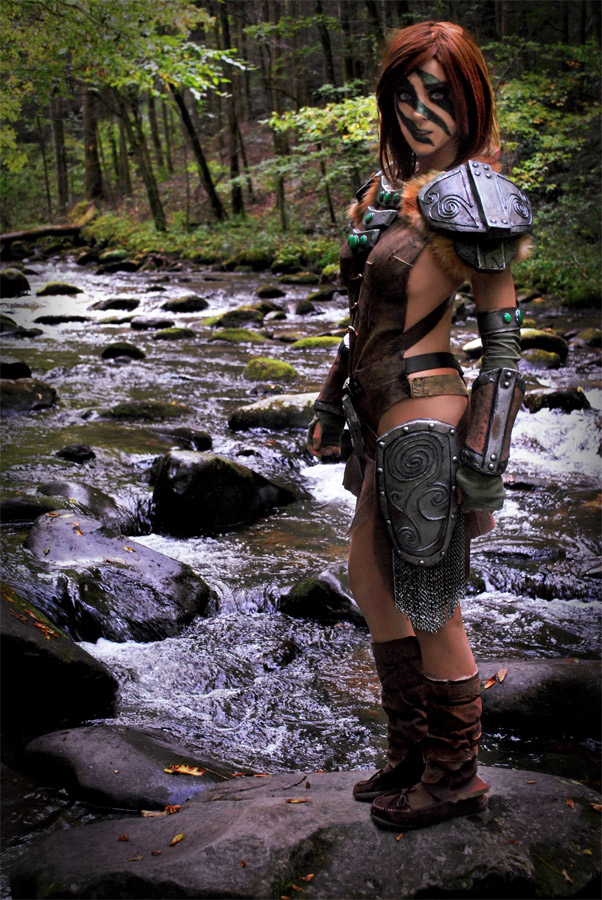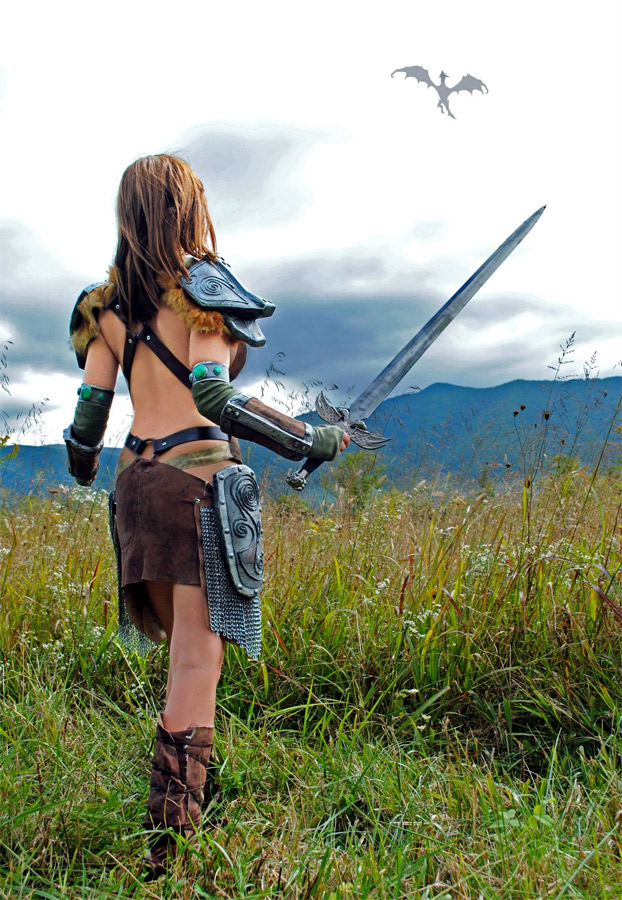 Cosplay by April Gloria
April Gloria is busting out at number 45, contemplating on fighting a dragon alone. Although attempting to solo a dragon seems pretty cool, I wouldn't try it or advise it. However, Aela the Huntress should not have any problems with this task. Possessing Dual Wield, the strength of a werewolf, and members of The CompanionsConpanions and of The Circle at her aid, she has no fear while facing this creature.